2018 NM Film Week Schedule
Film Week starts today with the Tune Up Tuesday mixer from 5:30-7 pm at the Hotel Santa Fe. Representative Bill McCamley will be present to discuss the NM House Labor & Economic Development Committee's options around the incentives program.
You can pick up your Film Week and Santa Fe Film Festival passes by registering at the Hotel Santa Fe Library from 1-5 pm tomorrow.
**Film & TV Day at the Roundhouse is a week from today (Monday Feb 12). Teamsters Local 492 will have a table set up. Make sure to come by and say HI.
Take a moment to look up your legislator's so you can plan to stop by their office and thank them for supporting the NM Movie Industry. You can find the entire listing at:
https://www.nmlegis.gov/Members/Find_My_Legislator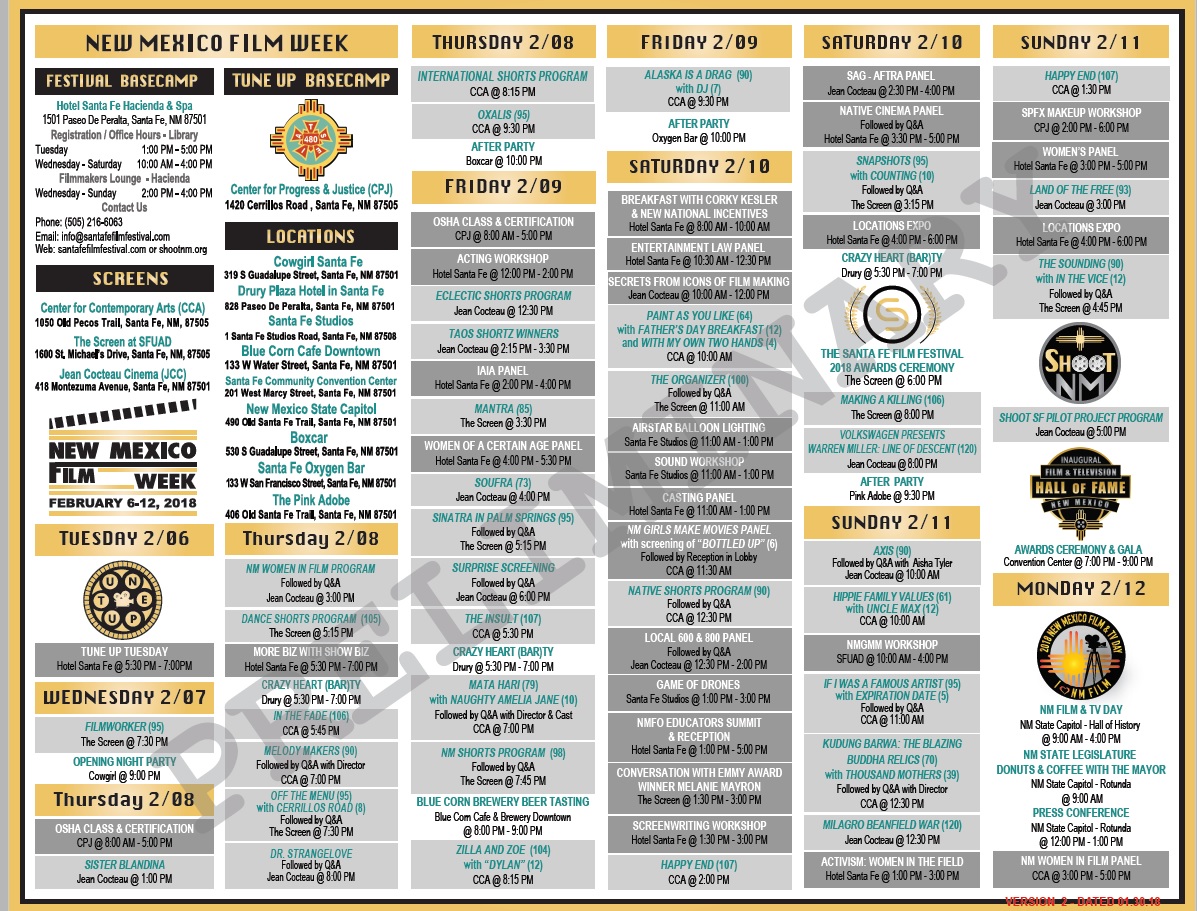 Download:

2018_Film_week_schedule.pdf