NM Teamster Appreciation Day 2018
New Mexico Teamster Appreciation Day 2018
2018 NM Teamster Appreciation Day event is tomorrow, Saturday September 22nd, 2018 from 11am to 2:30pm. For the kids, we will have a jumper castle and face painting along with some other fun games.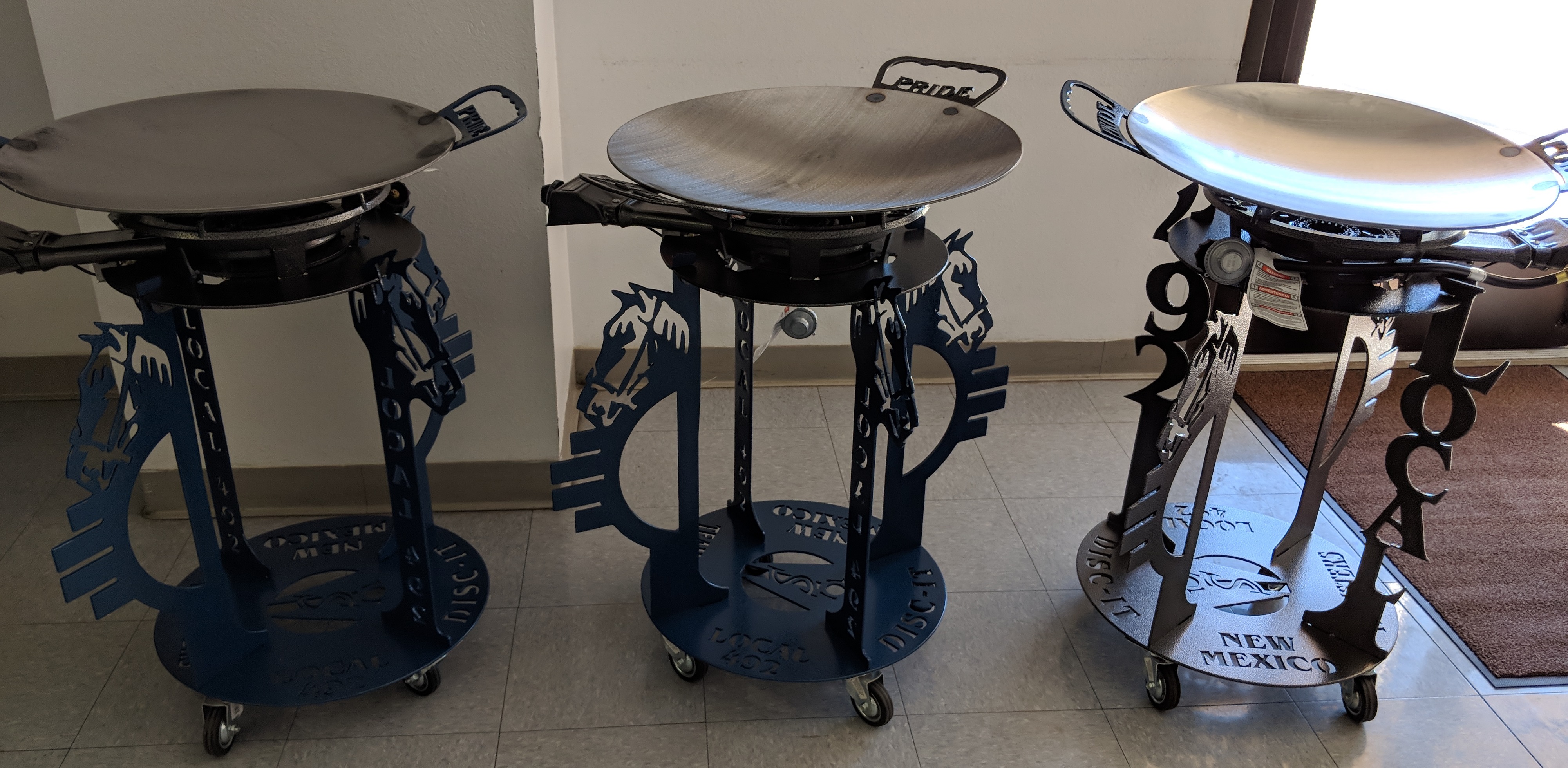 This year, we have 3 custom 492 Teamster Disc-it's that will be raffled off, $1 will get you 3 chances to win! This year the food will be from Firehouse subs. Enjoy free food with music and fun for the kids!
Also, come get your free NMTAD Teamster shirt, and win great free raffle prizes including six steel 18" x 18" 492 Cut Outs (see pic below), a 50" 4K Roku TV, Patio Heater and much more!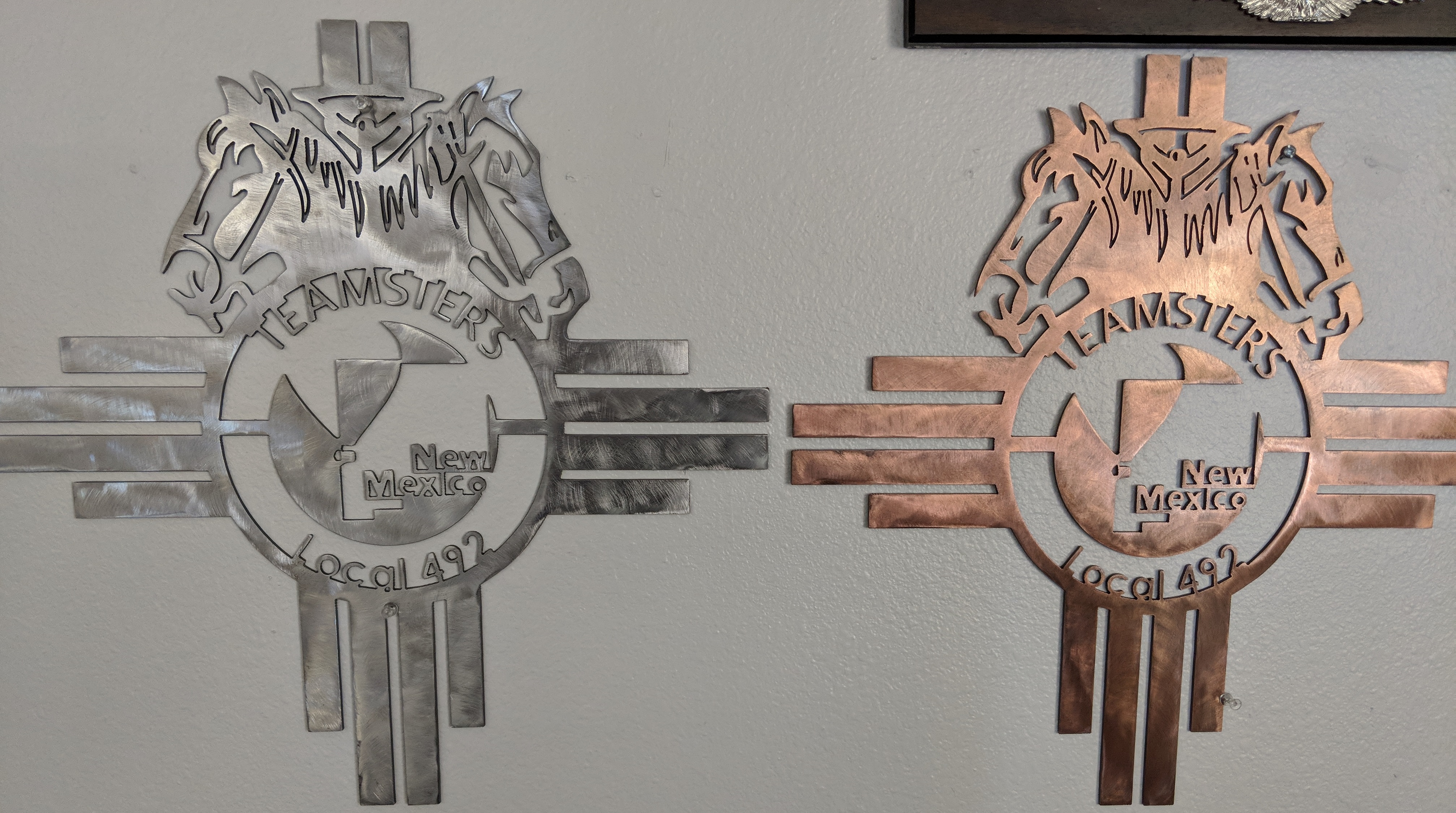 We will also have lots of great Local 492 Teamster Merchandise for sale again this year (priced at cost, Click Here for a list). Make sure to bring your Family and get to know The 492 Teamsters Executive Board, Business Agents & Staff. 4269 Balloon Park Road NE, Alb NM 87109 Ph# 505-344-1925. Members that win a prize who are not present at the time of raffle will be notified (by phone or email) to pick up their prize, so make sure you write legibly with your current info.
To speed up the registration process, you can fill out the registration form by downloading here, filling out and print, then bring it with you on Saturday.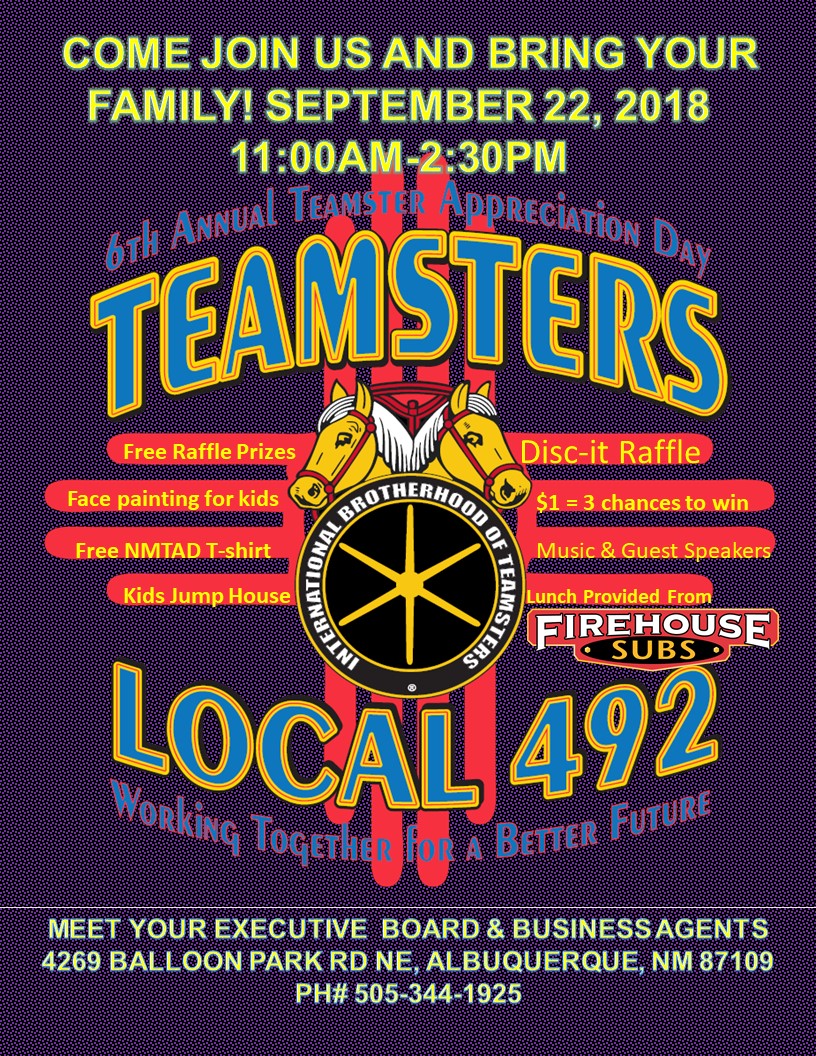 Download:

NMTAD2018RegistrationFormONLINE.pdf