UPS Freight Teamsters Ratify LBFO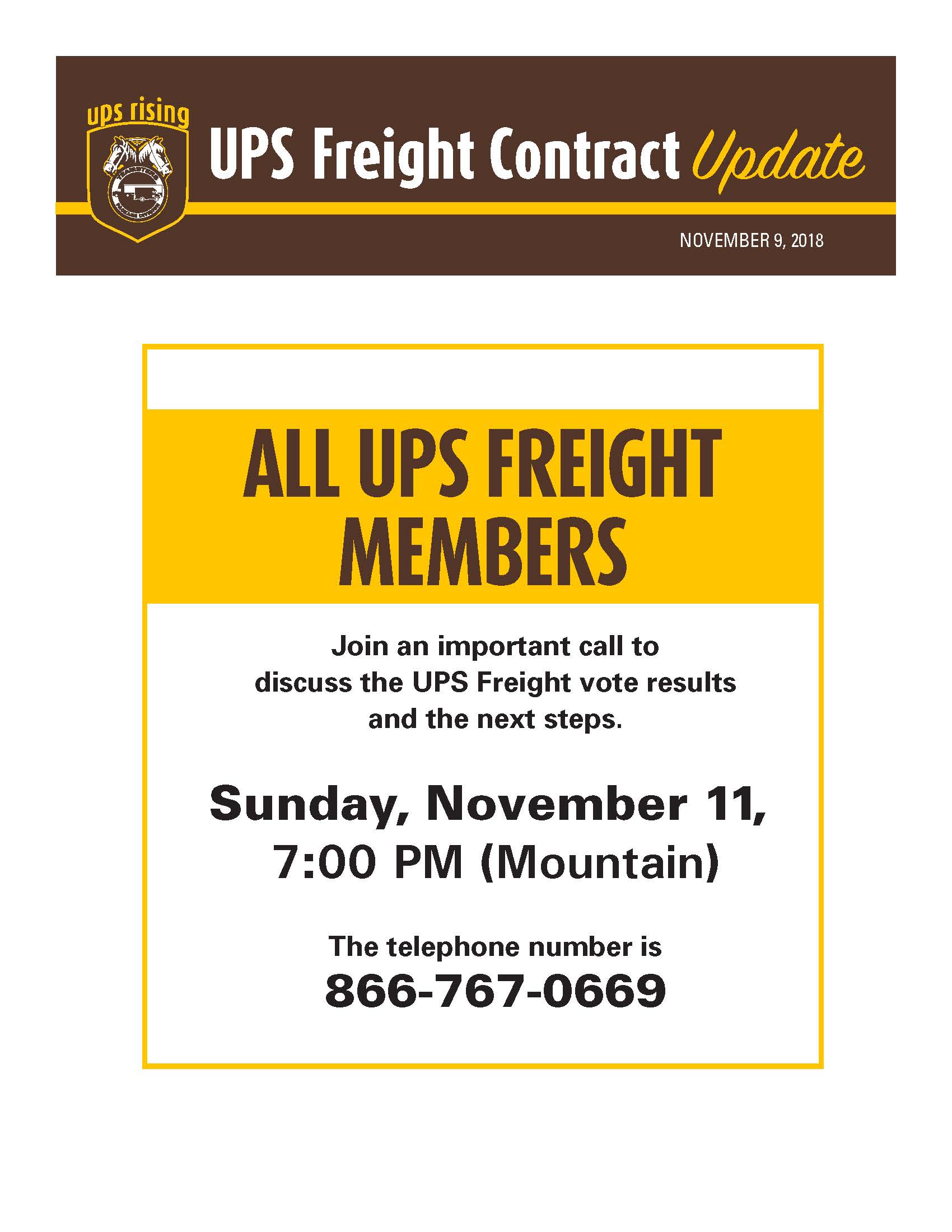 UPS FREIGHT TEAMSTERS RATIFY COMPANY'S FINAL CONTRACT OFFER
For those of you that were not able to hear the call. It was only 6 mins long and the following is what was discussed:
The Union will Ensure Company Compliance with Agreement Terms – Workers at UPS Freight represented by the Teamsters Union have ratified a new five-year agreement that was the company's last, best and final offer, averting a national strike. Members approved the contract by a 77 percent to 23 percent margin at local union meetings held from Nov. 7 until today. The agreement covers approximately 11,600 with 10773 eligible voters of whom 9002 workers at the company voted. The final vote was 6,935 (77%) in favor and 2,067 (23%) with 84 percent of eligible members voting, which was a 16% increase in turnout from the last vote. View the UPSF LBFO IBT Vote Totals & Press Release Here
Recalls will be in seniority order by classification and qualification. Members not called back should file for unemployment. The IBT also recommends UPS Freight members not recalled apply at ABF or YRC ASAP as most locations are hiring.
Tracy McCarty been in contact with Myrlon and UPSF will be working on the 11-12-2018. Myrlon will be in the office and start setting up schedules. If there are any questions contact Tracy at the office.
Thank you to everyone that came out to witness the UPSF vote count and thank you to everyone that voted, Teamsters Local 492 had 100% turnout! The total for Teamsters Local 492 was 17 (71%) to accept the contract and 7 (29%) to reject.