| | | |
| --- | --- | --- |
| Welcome | | You are not currently logged in. |
| | | |
| --- | --- | --- |
| | | |
| | | |
| | | |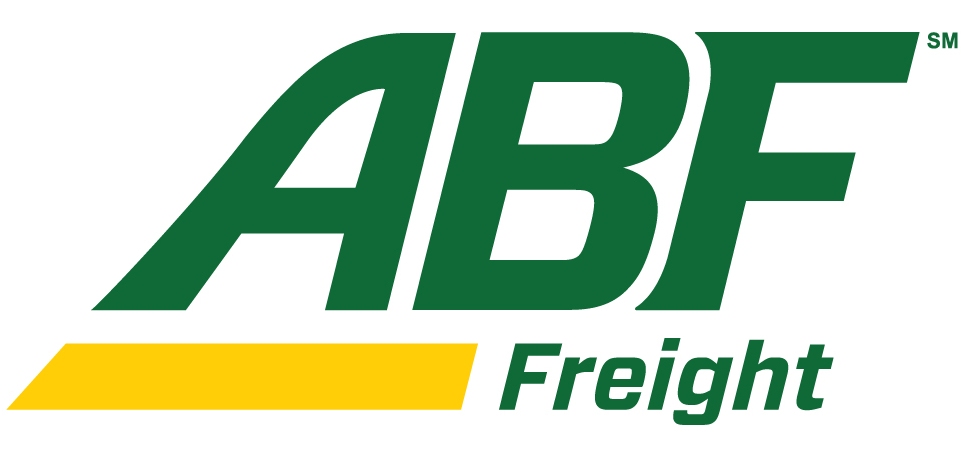 The 2014 ABF "Network Enhancement Initiative" Change of Operation was approved today, June 19th, 2014, by the National Utility Employee Review Committee in Houston Texas.
There will be postings for available transfer opportunities which will be posted from July 3rd through July 10th. There will then be a "pool" phone bid at 9 am Mountain time which will take place on July 11th and the implementation date is planned for July 20th. Click Here for more info

What do Iran and the United States have in common? They both have systemic issues that lead to the rights of workers being violated, according to a report released this month by the International Trade Union Confederation (ITUC).
Despite being touted as a model of liberty and freedom across the globe, the new ITUC document notes the U.S. has a problem when it comes to protecting its workers from corporate greed and indignity. On a ratings scale of "1" to "5" -- with "1" being the best -- America scored a "4" on the ITUC Global Rights Index. That lumps it with such world luminaries as Botswana, the Democratic Republic of Congo, El Salvador, Haiti, Honduras, Indonesia, Myanmar (Burma) and Pakistan.
Maybe even more distressing is this partial list of nations that ranked above the U.S. when it comes to protecting its workers: Albania, Benin, Bulgaria, Burkina Faso, Chad, Ethiopia, Jamaica, Russia, Sri Lanka, Togo, Tunisia, Uganda and Venezuela.
"Countries such as Denmark and Uruguay led the way through their strong labor laws, but perhaps surprisingly, the likes of Greece, the United States and Hong Kong lagged behind," said Sharan Burrow, the ITUC's general secretary. "A country's level of development proved to be a poor indicator of whether it respected basic rights to bargain collectively, strike for decent conditions or simply join a union at all."
The ITUC used 97 indicators to rank 139 countries. Only Denmark logged a perfect score, the report states. For those that received a "4" rating, like the U.S., it means that, "The government and/or companies are engaged in serious efforts to crush the collective voice of workers putting fundamental rights under continuous threat."
America's ranking may come as a shock to some. But for those involved in the labor movement, it is confirmation of on-the-ground observations that have shown this is what workers have been experiencing for years.
The Teamsters are involved in many of those fights to improve the lives of workers. One that has recently gotten some media attention is taking place in the Central Valley of California, where Taylor Farms has taken advantage of hundreds of mostly Latino workers by making them work as temps even though many have been working at their facility in Tracy for years. That allows the produce processor to pay them little and offer no benefits, as well as discard them when they become injured on the job without paying workers compensation.
The war against workers, however, does not end there. The Teamsters are active in standing up for the rights of port truck drivers, school bus employees and solid waste workers, as well as others who are being oppressed. Those involved in the fight see with clear eyes the state of workers in the U.S. Now those in power need to do the same.

OnTrac Jobs Protected With Raises, Improved Healthcare Plan
On Sunday, line haul drivers ratified the first-ever Teamster contract at OnTrac, the largest regional package delivery company in America. The drivers are members of Teamsters Local Union 63 in Covina, Calif. and had been negotiating a first contract for more than a year.
The OnTrac line haul drivers in Commerce approved a contract with:
Protections against unfair discipline;

Guaranteed raises every year during the life of the 3-year contract;

Union healthcare plan that covers 100 percent of most major medical expenses and includes dental and vision coverage;

Paid sick days;

Increased vacation time for long-term employees;

Protections against subcontracting out the drivers' work;

And improved safety regulations.
"We are happy that these workers will finally have the job protections that they deserve," said Randy Korgan, Organizing Director of Teamsters Joint Council 42. "OnTrac built its business by outsourcing as much work as possible, and using as many temporary and misclassified employees as possible. We all know that's a recipe for disaster for workers and their families."
In February 2014, OnTrac terminated all its line haul drivers in Southern California who did not have union representation, and told them to attempt to find work with OnTrac's subcontractors. The drivers who had voted for union representation with Teamster Local 63 were protected, however.
"We organized with the Teamsters a year and a half ago to improve our wages, get better healthcare and protect our jobs," said Eddie Spears, a two-and-a-half-year OnTrac employee who was elected by his coworkers to serve on the union's bargaining team. "We've now got a solid base to build on. Now we have jobs with a future."
OnTrac's business model results in substandard wages and working conditions compared to industry competitors. OnTrac delivers to customers via several small contractors who in turn subcontract to couriers who are treated as independent contractors. Couriers are generally responsible for all business costs such as maintenance of vehicles and other equipment. After expenses, couriers often make less than minimum wage.
OnTrac is a privately held company with venture capital from Court Square Capital Partners. OnTrac operates as a subsidiary of Express Messenger Systems, Inc. In 2012, OnTrac earned $286.9 million in revenues and $4.8 million in profits.

Companies increasingly are playing an outsized role in U.S. elections. In many cases, they donate money to advocate controversial policies that could antagonize their customers and undermine their businesses. Because so many of these contributions are not disclosed, however, shareholders are left in the dark and unable to evaluate potential conflicts or risks.
Investors are demanding improved corporate disclosures through shareholder resolutions and by urging the Securities and Exchange Commission to adopt new rules. Despite hundreds of thousands of letters from investors urging the agency to take action, it dropped the issue from its list of regulatory priorities earlier this year.
While some companies have done the right thing by making all their political expenditures public, there are still too many publicly listed ones that refuse to raise the veil of secrecy regarding their political giving.
The Teamsters Union invests more than $100 billion in the capital markets through affiliated pension and benefit funds. In addition, our members trade as individuals and as participants in employer-sponsored plans. We are part of a growing chorus of shareholders concerned about political spending.
In addition to tackling governance issues including successes against the dual-class share structure at Swift Transportation and the golden parachutes at Gannett, we have sponsored and supported resolutions calling for improved disclosure and oversight of political expenditures. We also have consistently urged the SEC to adopt meaningful disclosure requirements to provide investors a more accurate accounting of Corporate America's political giving.
Some argue that groups like so-called super-political action committees, organizations that pool large sums of contributions, already have to disclose donors. That leads to disclosure of corporate spending, or so the argument goes. But the advent of tax-exempt groups trashes this theory, as these entities have increasingly become the vehicles of choice for corporations to influence politics in secret.
Others make the case that social welfare groups already report the identity of donors to the Internal Revenue Service. While that is true, the national tax collector is not allowed to make those names public, and organizations are allowed to edit out the names and addresses of contributors. All that leaves is contribution amounts, which, while helpful, does not shed light on who is giving to a group.
Finally, a few choose to wave the flag and say their donations are covered by free speech protections under the U.S. Constitution. These same people, however, are unconcerned about the extreme disclosure requirements to which unions are subjected.
Under the Labor-Management Reporting and Disclosure Act, unions must report for both themselves and state and local affiliates an itemization of all political spending to any recipient that amounts to an aggregate of $5,000. If unions can do it, so can big business. Besides, requiring disclosure does not inhibit a company's First Amendment rights; it just adds more transparency and accountability to its shareholders. Even the U.S. Supreme Court in its faulty Citizens United decision said disclosure was an important piece of the puzzle.
The regulatory shortcomings overlooked by the justices helped dark money surge in the 2012 elections to more than $300 million, as reported to the Federal Election Commission. The pharmaceuticals sector is a prime example. In 2008, the industry's trade association, the Pharmaceutical Research and Manufacturers of America, spent less than $200,000 on federal elections, using only money bundled from transparent individual contributions, mostly from drug company executives. In the following election cycle, after Citizens United, the group spent $10.4 million, nearly all of it from undisclosed corporate sources.
There is a lot at risk for shareholders when companies make questionable donations. Investors in Target learned this the hard way when the retailer's 2010 contributions to an anti-gay marriage gubernatorial candidate in Minnesota created a backlash against the company by the gay community. Those economic risks should not be underestimated, and investors have a right to know about them.
Why should a shareholder be forced to rely on second-hand disclosure to find out where a company is donating money? There are almost 875,000 Americans who have signed a petition calling on the SEC to develop disclosure rules. The regulator also shouldn't ignore the string of shareholder resolutions that show just how acrimony over the issue is rising. Growing corporate political donations need to be brought out into the sunshine.
-James P. Hoffa