| | | |
| --- | --- | --- |
| Welcome | | You are not currently logged in. |
| | | |
| --- | --- | --- |
| | | |
| | | |
| | | |

UAW Strikes Back: "Local 42" Now In Tennessee VW Plant - May Be Future Of Labor – From Daily Kos
The Supreme Court has finally stacked the deck enough that the 20th century paradigm of union organizing can no longer succeed. To survive the labor movement must change its tactics and turn recent labor rulings to its advantage. In Tennessee, the UAW appears to be doing just that and today there is a union local, Local 42 representing the workers in the Volkswagen Plant at Chattanooga, TN.

Instead of calling on the National Labor Relations Board (NLRB) to administer an election, the UAW has decided to form a voluntary association called Local 42. At least initially, the group will not collectively bargain on behalf of the plant's whole workforce, and it will not collect dues. Yet if a majority of the plant's employees agree to join Local 42, there is a chance that Volkswagen will recognize it as the workers' exclusive bargaining agent, granting it full union privileges without the need for an election.
A "Voluntary Local" may be the entrée into thousands of large non-union plants and industries though out the country. This is especially true in Republican "Right to Work" states were many companies who would prefer a union model are actively discouraged by conservatives who don't want any virulent strains of prosperity to run amok in the labor class. Volkswagen is an ideal test for this guerrilla tactic. The plant's workers are well aware that they were duped before recent union elections into believing VW would pull back future work if the unionization was successful. After the vote VW made obvious the lies mouthed by Sen. Bob Corker (R) and others. VW went so far as to say that VW would look to states with more favorable union climates for future expansions. VW clearly wants an organized labor presence to work with both for common negotiations and for workplace safety and efficiency issues. That labor/management partnership is a hallmark of the world's largest auto maker.
It is clear that the activist judiciary entrenched by GW Bush has a passionate hard-on for unions. It may have to do with the political power they used to have (very past tense) and the lobbying leverage they are losing every day.
It certainly has to do with unshackling the "invisible hand of the market" by giving workers the "right to work" at the total will of the employers with no organized protections or negotiations. This assault on labor that began with Ronald Reagan's firing of the entire PATCO union force in 1981 has since seen practically no real income growth for the American working class while productivity has risen by roughly 65%.
The Anti-Unionists have used the automatic assessment of union fees from entire classes of affiliated workers as their primary axe to chop at collective bargaining. Partially unionizing companies was much more of the norm in the early years of the labor movement and enforced dues are now a legal hazard. The UAW and the SEIU have to pivot to a more flexible stance that can put a union presence into a sector and then let the sector come to it. The success of one "voluntary" union local in one VW plant can put both pressure and incentive on others to follow.
Did you know that U.S. companies can currently receive a tax deduction for certain relocation costs when they move jobs overseas? At a time when the nation's unemployment rate is still too high, why are we rewarding companies for shipping our jobs out of the country? It doesn't make any sense!
Senators John Walsh of Montana and Debbie Stabenow of Michigan are trying to right this wrong by introducing the Bring Jobs Home Act. If passed, U.S. companies that move jobs or business operations to America from other countries would receive a tax break, not the other way around. In fact, the tax loophole for companies that ship jobs overseas would be closed. These companies shouldn't be rewarded any longer.
A vote on the Bring Jobs Home Act is expected in the Senate this week. Please email your Senators today and ask that they "Bring Jobs Home" by supporting this legislation.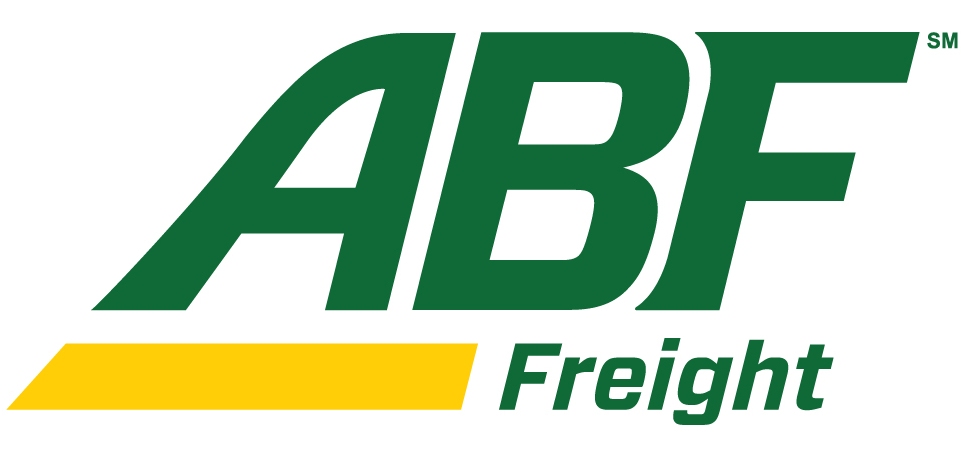 The 2014 ABF "Network Enhancement Initiative" Change of Operation was approved today, June 19th, 2014, by the National Utility Employee Review Committee in Houston Texas.
There will be postings for available transfer opportunities which will be posted from July 3rd through July 10th. There will then be a "pool" phone bid at 9 am Mountain time which will take place on July 11th and the implementation date is planned for July 20th. Click Here for more info

What do Iran and the United States have in common? They both have systemic issues that lead to the rights of workers being violated, according to a report released this month by the International Trade Union Confederation (ITUC).
Despite being touted as a model of liberty and freedom across the globe, the new ITUC document notes the U.S. has a problem when it comes to protecting its workers from corporate greed and indignity. On a ratings scale of "1" to "5" -- with "1" being the best -- America scored a "4" on the ITUC Global Rights Index. That lumps it with such world luminaries as Botswana, the Democratic Republic of Congo, El Salvador, Haiti, Honduras, Indonesia, Myanmar (Burma) and Pakistan.
Maybe even more distressing is this partial list of nations that ranked above the U.S. when it comes to protecting its workers: Albania, Benin, Bulgaria, Burkina Faso, Chad, Ethiopia, Jamaica, Russia, Sri Lanka, Togo, Tunisia, Uganda and Venezuela.
"Countries such as Denmark and Uruguay led the way through their strong labor laws, but perhaps surprisingly, the likes of Greece, the United States and Hong Kong lagged behind," said Sharan Burrow, the ITUC's general secretary. "A country's level of development proved to be a poor indicator of whether it respected basic rights to bargain collectively, strike for decent conditions or simply join a union at all."
The ITUC used 97 indicators to rank 139 countries. Only Denmark logged a perfect score, the report states. For those that received a "4" rating, like the U.S., it means that, "The government and/or companies are engaged in serious efforts to crush the collective voice of workers putting fundamental rights under continuous threat."
America's ranking may come as a shock to some. But for those involved in the labor movement, it is confirmation of on-the-ground observations that have shown this is what workers have been experiencing for years.
The Teamsters are involved in many of those fights to improve the lives of workers. One that has recently gotten some media attention is taking place in the Central Valley of California, where Taylor Farms has taken advantage of hundreds of mostly Latino workers by making them work as temps even though many have been working at their facility in Tracy for years. That allows the produce processor to pay them little and offer no benefits, as well as discard them when they become injured on the job without paying workers compensation.
The war against workers, however, does not end there. The Teamsters are active in standing up for the rights of port truck drivers, school bus employees and solid waste workers, as well as others who are being oppressed. Those involved in the fight see with clear eyes the state of workers in the U.S. Now those in power need to do the same.