| | | |
| --- | --- | --- |
| Welcome | | You are not currently logged in. |
| | | |
| --- | --- | --- |
| | | |
| | | |
| | | |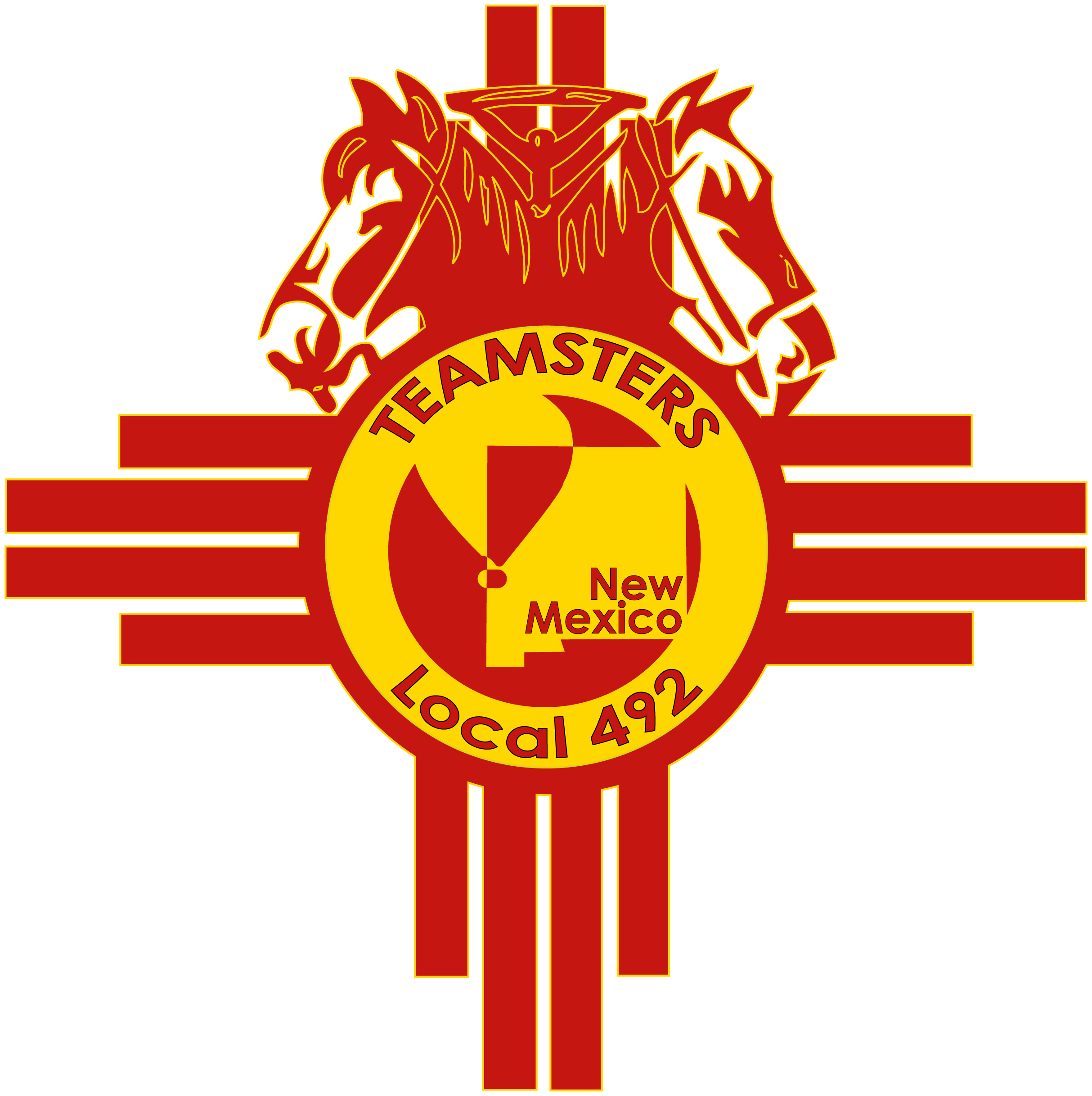 If you are a member in good standing, please register (log in) to participate in Member Only features, which include being able to view or download the Rocky Mountain Teamster, receive email and/or cell phone text updates in your industry from the local, download grievance forms and much more. Click here to read the Local 492 Welcome Message From Secretary-Treasurer, Walter R. Maestas.
Get Updates On Your Phone!The Union is only as strong as its members so please encourage all of your co-workers to text TEAM492 to 86466.

Drivers Seek Better Benefits, Strong Retirement, Fair Work Rules
The fight and long-term Teamster commitment to organize workers at FedEx Freight and to win first contracts moves forward, and the drivers are committed to keeping up the pressure in their quest for justice at their workplace.
"The main thing we're fighting is corporate greed," said Mel Mendieta, who has worked as a city driver at FedEx Freight for more than 25 years. "The company was cutting our benefits and our retirement security is lousy. We needed to form our union to gain our voice and help rebuild the middle class."
In 2015, Mendieta and 49 of his co-workers voted to join Local 439 in Stockton, Calif. Like FedEx Freight workers who also made Teamster history by voting to join the union at three other locations, they are remaining positive and fighting to win their first contract. The contract fight is now in court and with the NLRB.
The Teamsters are making progress at both FedEx Freight and at Con-way Freight, with organizing, firstever national days of action at both companies, nationwide engagement and interaction with the workers and the bargaining process that's under way. The union has also filed unfair labor practices charges, is involved with federal court cases, is building nationwide activist committees, is conducting freight member organizing trainings, launching shareholder resolutions and other ongoing steps.
A Long-Term Effort
"I've said it before and I'll say it again, the campaigns to build Teamster power at FedEx Freight and Con-way are not sprints, they are marathons," said Tyson Johnson, Director of the Teamsters National Freight Division. "We are committed long-term to this fight so that FedEx Freight and Con-way workers will have an opportunity to enjoy a more secure future as Teamsters."
Carter Marshall, a road driver at FedEx Freight near Chicago, said he wants to form a union with the Teamsters so that he and his co-workers can fight for better health care and retirement, and consistent work rules.
"The work rules are constantly changing and you don't know from one day to the next what you need to do," Marshall said. "It makes the job very difficult."
In Charlotte, N.C. where FedEx Freight workers joined Local 71, they are also in court trying to get the company to bargain fairly for a contract.
"We're dropping anchor and getting ready for the long-term fight," said Patrick Harrington, a road driver at FedEx Freight in Charlotte. "We appreciate all the support from Teamster freight members."
Although workers don't yet have a contract, Harrington said conditions have improved dramatically.
"We have more job security in Charlotte since forming our union," he said. "It's a night and day difference. I'm ecstatic. We're getting stronger."
Already Successful
The Teamsters' campaign has already raised standards for workers at both companies. For example, Con-way has spent more than $60 million on pay raises since the campaign began, in addition to the big money it has spent on union busting.
FedEx Freight raised wages at some facilities by as much as $4 per hour and almost 10 cents a mile in compensation, which includes a company-first 90-cent across-the-board increase last October. It has also held the employees' costs for health care static for the first time in more than a decade. The union estimates that the company has spent nearly $300 million this past year on pay raises, benefits and union busting tactics.
Raising standards in the freight industry through the Teamsters' efforts is an important factor which helps the FedEx Freight and Con-way workers directly. The union's efforts also indirectly help all freight industry workers, including our Teamster freight membership.
Mendieta said he hopes other FedEx Freight workers will research how the company's corporate greed is hurting them. "The company is full of spin and deception," he said.
Workers are not giving up and they appreciate the support that Teamsters are providing. "
Our fight will continue," he said. "It's an uphill battle but there's strength in numbers."
Click Here To Read More About the FedEx Freight and XPO/Conway Organizing Campaigns
Download:

FedEx Conway Leader Article.pdf

On March 7, 2016, a federal appeals court enforced a decision of the National Labor Relations Board and ordered FedEx Freight to recognize and bargain with Teamster Local 71 in Charlotte, N.C. and Local 107 in Philadelphia, where members in separate elections had voted to join the Teamsters. FedEx Freight had refused to recognize the NLRB's bargaining unit determinations and the resulting union election victories. This decision is a major win for Teamsters at FedEx Freight! Read the latest decisions in the case.
FedEx Freight Employees Demand Bargaining Now
FedEx Freight workers who have joined the Teamsters are fighting for fair contracts and they are asking their co-workers at FedEx Freight to fill out a petition demanding that the company bargain with the union. Click Here to sign petition.
We had a big night in Santa Fe! Thank you to everyone who came out today and has helped us along the way. It's really been a team effort. Here is the update:
Right to Work: The Senate Public Affairs Committee (SPAC) heard SB 269, The Employee Preference Act (aka right to work) on Tuesday night. When the committee chair asked that everyone in the room opposed to the RTW bill to stand, the whole room stood up! Attached is a picture of the opposition to RTW standing in front of the committee. It's amazing!
Each side had 6 people speak to the committee about the effects of the bill. The first opposition speaker was Tim Crone from AFT. He delivered to the Committee the 4000 petition signatures we had gathered. The committee voted to table the bill (5-4). This essentially kills the bill. The fight isn't completely over yet, but this was a great night.
Prevailing Wage: A bad prevailing wage bill, HB200, passed the House (35-32) mostly along party lines and is headed to the Senate.
Lobby Day: UFCW had a lobby day today. They also delivered 112 letters from Working America to Senator Barela who is the newest member of the SPAC. Thank you letters where also delivered to Senator Campos.