| | | |
| --- | --- | --- |
| Welcome | | You are not currently logged in. |
| | | |
| --- | --- | --- |
| | | |
| | | |
| | | |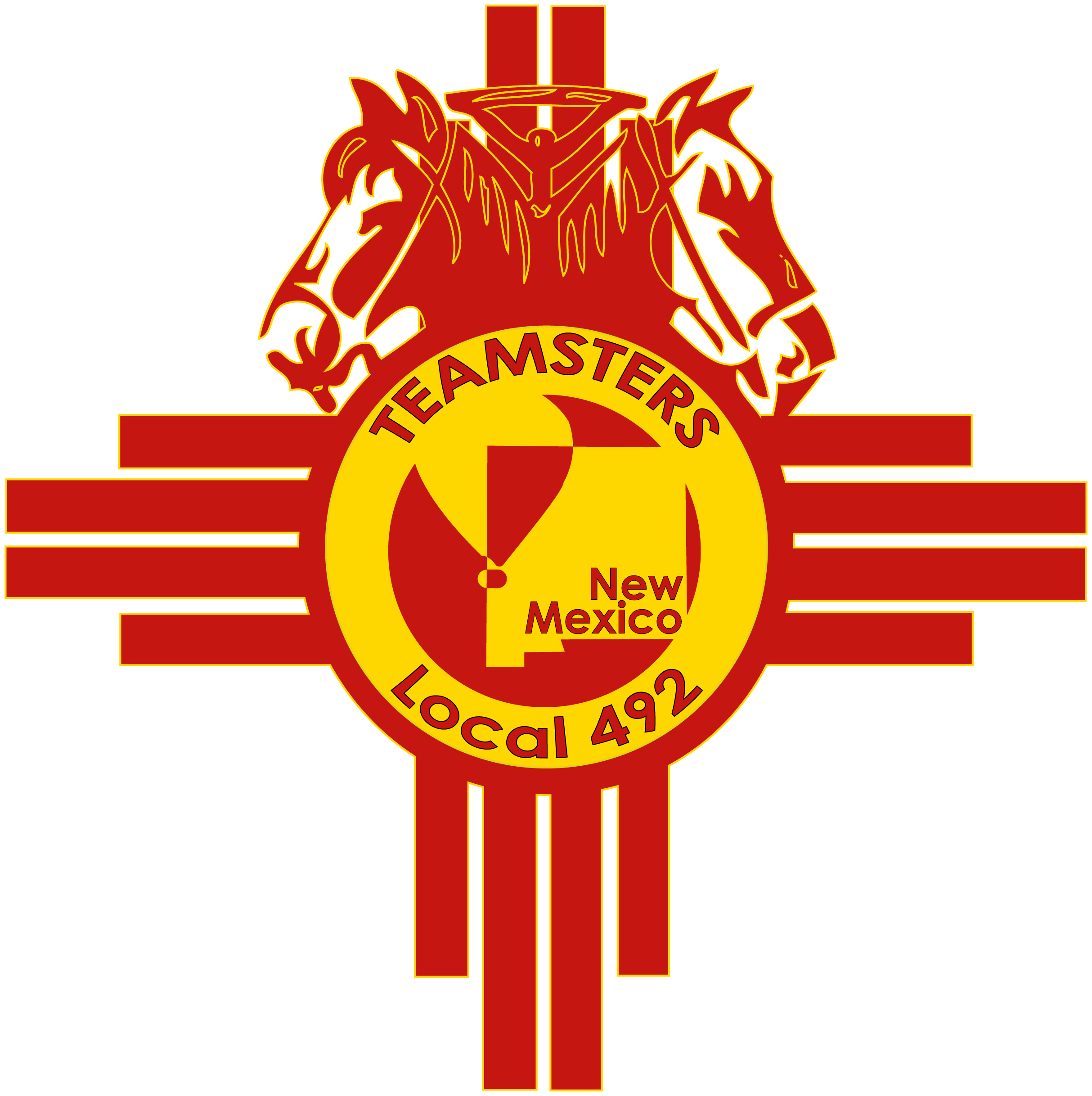 If you are a member in good standing, please register (log in) to participate in Member Only features, which include being able to view or download the Rocky Mountain Teamster, receive email and/or cell phone text updates in your industry from the local, download grievance forms and much more. Click here to read the Local 492 Welcome Message From Secretary-Treasurer, Walter R. Maestas.
Get Updates On Your Phone!The Union is only as strong as its members so please encourage all of your co-workers to text TEAM492 to 86466.
Learn How The Teamsters Have Shaped Working America Over The Last 100 Years with this great video

Brother Kevin Pohl is currently the Business Agent for AmeriPride Linen, Chiulista Services, Creamland Dairies, Data Monitor Systems, Estancia Valley Solid Waste Authority, First Impressions, Franklin Earth Moving, Greetings Etc Inc., Hertz, NCRTD Blue Bus, Penske, Sara Lee, Sysco, Team One CS, UPS Freight, & US Airways (American Airlines). Some of these Companies have more than one location, so trying to visit every location of every Company he represents can be quite a task. Last week Kevin went to most of these locations and below you will see a photo montage (Click Here to view in photo gallery) of one day when Brother Trey White had the privilege of following him around as they visited 20 locations.
In addition to his duties as Business Agent, Kevin also serves as the Political coordinator for Local 492. This includes being the 492 contact person for political candidates wishing to be officially endorsed by the Teamsters Local 492, and coordinating 492 member volunteers for those endorsed candidate's campaigns. Brother Pohl is also the Teamsters Local 492 Organizer, as well as representing the Teamsters in the NM Building Material & Construction Trade Division, which includes securing large Federal or State government construction jobs, representing Teamsters local 492 during Project Labor Agreement (PLA's) negotiations, and clarifying/enforcing jurisdictional issues. Brother Pohl is also the Teamsters Local 492 Event Planner, which includes annual Membership Appreciation Day, Steward Seminars, Rallies, etc. Thanks Kevin for all you do for The Teamsters of New Mexico!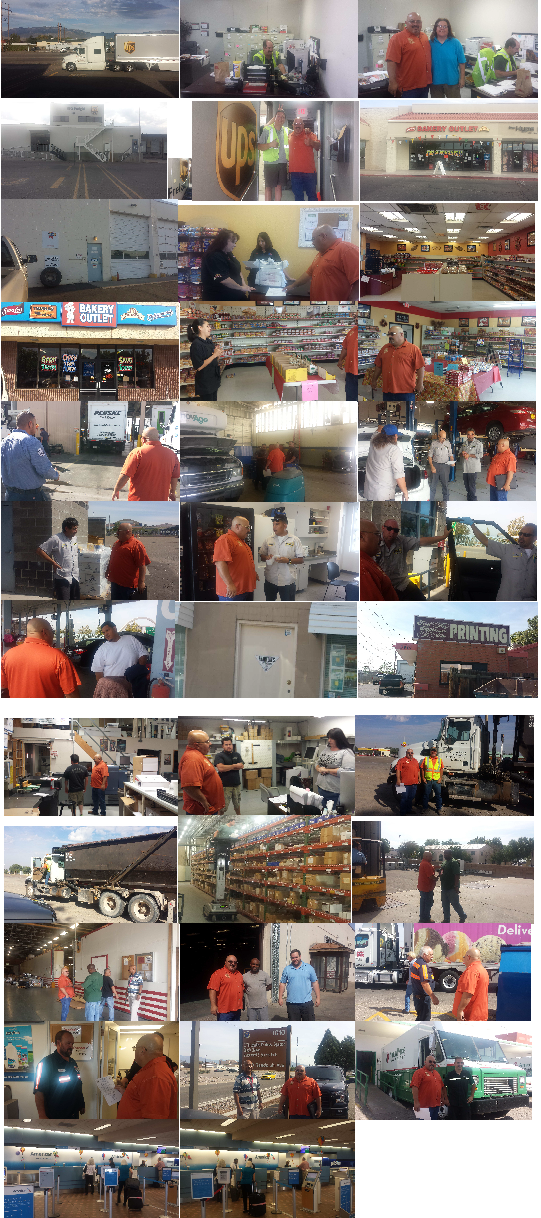 American Airlines Passenger Service Agents Reach Tentative Agreement Which Will Cover 15,000 Workers at the Airline with Teamsters and CWA If Ratified.
Click Here to View 492 AA Contract page which has The IBT Notice and Wage Scales
The International Brotherhood of Teamsters/Communications Workers of America Association has reached a tentative first agreement with American Airlines covering 15,000 passenger service agents. The Association is the joint bargaining group (IBT and CWA) that represents agents at American Airlines.
Details of the tentative agreement are being provided to members and a ratification vote will be scheduled. More information will be made available shortly.
In September 2014, by an 86 percent vote, airport and reservations agents at American—formed by the merger of American Airlines and US Airways—overwhelmingly chose representation by the Teamsters/CWA.
"Today's tentative agreement provides significant pay raises to our team members, while preserving jobs and facilitating growth," said Kerry Philipovitch, senior vice president – Customer Experience. "Our agents and representatives have played a critical role in our integration and we thank them for the superior service they provide to our customers every day. We would also like to thank the CWA-IBT for their professionalism and for advocating for their members, and to both negotiating teams for their dedication and hard work toward reaching an agreement."

The 2015 New Mexico Teamsters Appreciation Day had a record turnout this year with about 500 members and their families attending the event from a wide variety of crafts and companies which included (in alphabetical order) ABF, AmeriPride Linen, Chiulista, Creamland, Film/Movies, Franklins, LANS, NCRTD, OMI, Penske, Sysco, TeamOne, UPS, UPS Freight, and YRC. There were Teamster Retirees that also attended and had a booth set up for info on their Teamster Retiree Club.
To View Photos of the Event, Click Here
Guest speakers included Teamsters Vice President Steve Vairma, US Congresswoman Michelle Lujan Grisham, and New Mexico State Senator & Majority Leader Michael Sanchez. The Executive Board, Business Agents and office staff were on hand and enjoyed meeting and talking to the Members in this social atmosphere which also gave the Members a chance to have quality time to get to know the 492 E-Board & BA's better. Everyone enjoyed the food featuring Popeye's Chicken, the free Teamster shirts for Members, face painting, and some Teamster swag as well.
The Teamsters Joint Council #3 Truck was there (thanks to Retired 455 Vice President, Jim Adams, who drove it down from CO).
We would like to thank Brother David Snow, who is a Union Steward at Creamland, for donating his time and Jumper for the kids to play in.
There was also a raffle where we had lots of prizes and lots of winners. The two most sought after prizes were the TV (won by Brother John Petitt of UPS) and the custom made 492 Teamster Disk-it (won by Brother Joshua Cordova of ABF).
This is the 3rd year Teamsters Local 492 has hosted an event to celebrate the Teamsters of New Mexico, but this is the first year we have had a committee of Teamsters Members plan the event, and it definitely showed. As you may have noticed, the event was very well organized and this years Member attendance more than doubled last year's! That is thanks to Brother Kevin Pohl and his 492 Event Committee, led by Brother Joseph Carrillo. The Event Committee put all of this together, got the word out, and performed way beyond expectations with a phenomenal job! The attention to detail, the seamless functionality, the amazing appearance, the great prizes, and everything else, were all because of the work and vision The 492 Event Committee.
The Teamsters Local 492 Executive Board, on behalf of all of the Members who enjoyed the event, would like to thank The 492 Event Committee for all of their hard work and the countless hours of their personal time they donated to this great Union over the last 3 months preparing for this day. On the committee are (in alphabetical order) Sister Esther Basham who also volunteered at food table, Brother Joseph Carrillo (event coordination), Sister Silvana Cufré who also volunteered with face painting for the kids, Sister Lacey Eversole who also volunteered at the check-in table, Sister Rori Hall who also volunteered at the check-in table, Brother Albert Lujan who also volunteered with face painting for the kids, and Brother Robert Sanders who also volunteered at the DRIVE table.
We would also like to thank all the volunteers that helped set up the event, close down and clean up, and also thanks to the day-of-the-event volunteers that kept the whole thing running smoothly which include all those above plus; Sister Darlene Archuleta, Sister Melinda Delgado, Brother Robert Delgado, Sister Jenny Gutierrez, Sister Lena Hodges, Sister Mary Jeter, Teamsters Local 492 Secretary-Treasurer Walter R. Maestas, Sister Melissa Malcom, Brother Eddy Merida, Brother Josh Perez, and Brother Jesus Vidaca. (If you would like to be on the event committee or volunteer at our next event, let us know by Clicking Here)
A Special thank you to ABF for lending us their tents and to Line Haul Manager Randy Archer for helping us set them up.
Thank you to all who participated and attended this event, we truly enjoyed seeing all of you and meeting your families and we hope to be able to do this again next year. On behalf the Teamsters Local 492 staff, Business Agents and Executive Board, we truly appreciate the Members of this Local Union and everything you do to make this Union great, and all the hard working Union Stewards that do such a great job helping their fellow Members, Thank you Teamster Brothers & Sisters!