| | | |
| --- | --- | --- |
| Welcome | | You are not currently logged in. |
| | | |
| --- | --- | --- |
| | | |
| | | |
| | | |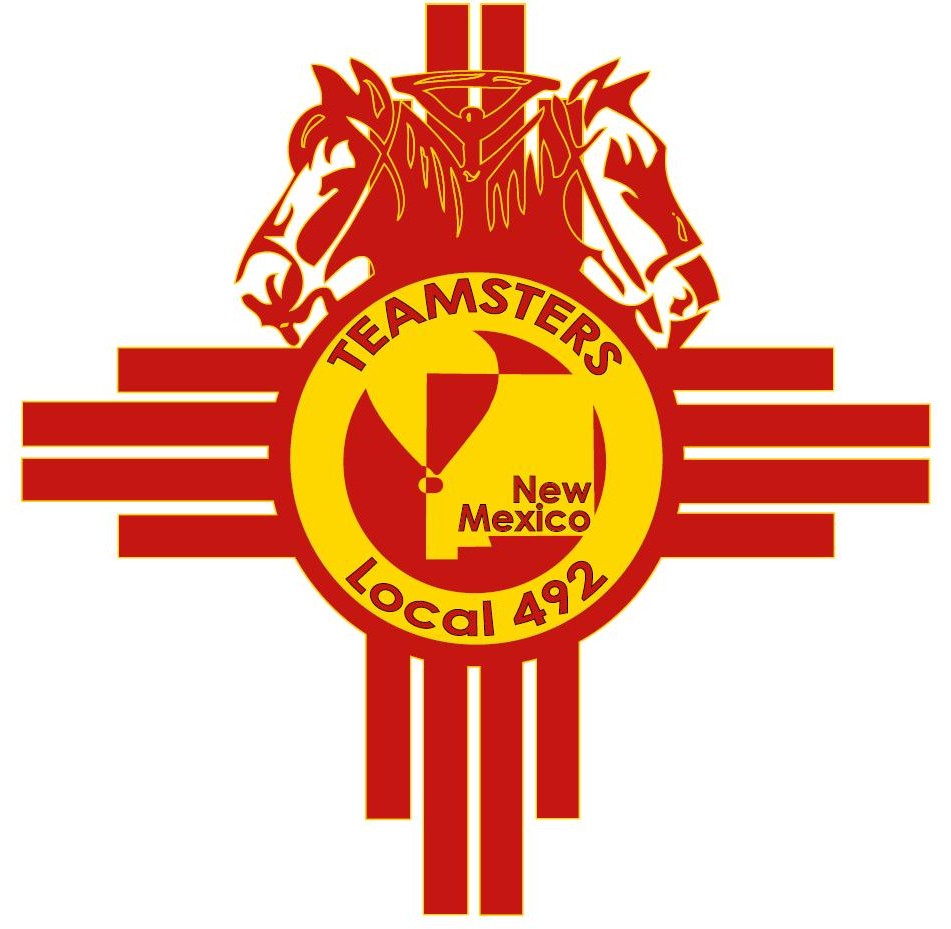 If you are a member in good standing, please register (log in) to participate in Member Only features, which include being able to view or download the Rocky Mountain Teamster, receive email and/or cell phone text updates in your industry from the local, download grievance forms and much more. Click here to read the Local 492 Welcome Message From Secretary-Treasurer, Walter R. Maestas.
Get Updates On Your Phone!The Union is only as strong as its members so please encourage all of your co-workers to text TEAM492 to 86466.
Retirement Crisis: The Great 401(k) Experiment Has Failed for Many Americans
Kelley Holland for CNBC -You need to know this number: $18,433. That's the median amount in a 401(k) savings account, according to a recent report by the Employee Benefit Research Institute. Almost 40 percent of employees have less than $10,000, even as the proportion of companies offering alternatives like defined benefit pensions continues to drop.
Older workers do tend to have more savings. At Vanguard, for example, the median for savers aged 55 to 64 in 2013 was $76,381. But even at that level, millions of workers nearing retirement are on track to leave the workforce with savings that do not even approach what they will need for health care, let alone daily living. Not surprisingly, retirement is now Americans' top financial worry, according to a recent Gallup poll. Click Here to read more.

The James R. Hoffa Memorial Scholarship Fund has announced the topic for the 2015 Essay Contest. The contest is open to applicants which are the son, daughter or financial dependent of a Teamster member (including GCC, BMWED, BLET members) who are 23 years of age or younger and currently a student at a community college, four-year institution or vocational/technical school. Winners are awarded $1,000.
The application must be filled out and provided with the essay (500 words or less) no later than June 15, 2015. Applications and essays may be e-mailed to: Scholarship@teamster.org or mailed in to: JRHMSF Essay Contest, 25 Louisiana Avenue, NW, Washington, DC 20001.
The 2015 topic is: What impact would an increase in union membership have on the U.S. economy and the middle class?

Teamsters Local 492 will be holding OSHA 10 (General Industry) and HazCom Refresher Classes and also Forklift training certification for Teamster 492 Members ONLY at the Local Union Hall located at 4269 Balloon Park Rd. NE Albuquerque, New Mexico 87109.
The first class will be held on June 11th &12th; this 2 day class will be held at 8 am both days. For the OSHA 10 class, attendance both days is required to complete the course.
June 13th & June 14th starting at 8 am Local 492 will be offering a 4 hour Hazard Communication refresher class on each day.
We will also be offering Fork Lift Training classes starting at 8 am on June 13th & 14th.
Only online registration will be accepted and you must have a Teamsters492.org login and password to be able to register. If you do not have a login & password, click here. If you forgot your username or password, click here.
These classes are very limited, so please reserve your spot as soon as possible. Your Online Registration must be submitted before June 1st, 2015. Click here to register for training classes.
If you have any questions, please contact Kevin Pohl at the Local Union office at 344-1925 Ext. 18.
Download:

OSHA 2015.pdf

From the Albuquerque Journal By Dan Boyd A high-profile push to approve a New Mexico right-to-work law stalled during the recent 60-day legislative session, but the issue appears likely to be back next year — both in the Roundhouse and on the 2016 campaign trail.
Business leaders and other backers of the proposed state labor law change say they intend to keep up the pressure, despite strong opposition from state labor unions.
"Nobody locally thinks this issue is dead," said Drew Dolan, the president of a political committee formed last fall largely to advocate for passage of a right-to-work law. "It's something our state can do that doesn't cost a dime and can create more (economic) opportunities the minute it's approved."
The group, called Jobs for All New Mexico, drew the ire of majority Senate Democrats during the legislative session by sending out mailers in at least one senator's district.
But Dolan, who is also the president of Titan Enterprises, an Albuquerque real estate company, said the group will continue to advocate for a right-to-work law. "The goal is to make it a campaign issue," he said Friday.
All 112 New Mexico legislative seats are up for election in 2016, and many races could be expensive.
On the other side of the issue, labor union leaders say they're bracing for another attempt at passing right-to-work legislation and also plan to be politically active.
"We absolutely will weigh very heavily where legislators were on basic workplace fairness issues, worker pay and benefits in deciding where we play (in next year's elections)," said Carter Bundy, political director of the American Federation of State, County and Municipal Employees union in New Mexico.
He also said the push to make New Mexico the nation's 26th state with a right-to-work law —Wisconsin became the 25th earlier this year — has galvanized the state's unions, saying, "We're united as we have not been in decades."
This year's most visible right-to-work measure cleared New Mexico's Republican-controlled House, but was derailed in a Senate committee on March 10.
It would have meant nonunion employees — in both the private and public sectors — would not have had to pay union fees as a condition of employment. Though union membership cannot be required under federal law, such fees can be mandated under contracts in unionized workplaces.
Rep. Dennis Roch, R-Logan, who sponsored the House-approved bill, said similar legislation likely will be introduced during next year's shorter legislative session. The governor has the authority to set the agenda for 30-day sessions.
"It's something I believe in, and it's something I'd be interested in doing again," Roch told the Journal. "I think you're definitely going to see that show up in the 30-day session.
A spokesman for Gov. Susana Martinez said Friday the Republican governor "absolutely" continues to support the concept behind the bill, but is currently focused on reviewing bills passed during this year's session.
Meanwhile, Senate Majority Whip Michael Padilla, D-Albuquerque, said any future right-to-work bills would have to be scrutinized, but said he believes such laws in other states have stifled worker pay levels.
"If this is a priority of the governor, I would expect it to be back," he said