| | | |
| --- | --- | --- |
| Welcome | | You are not currently logged in. |
| | | |
| --- | --- | --- |
| | | |
| | | |
| | | |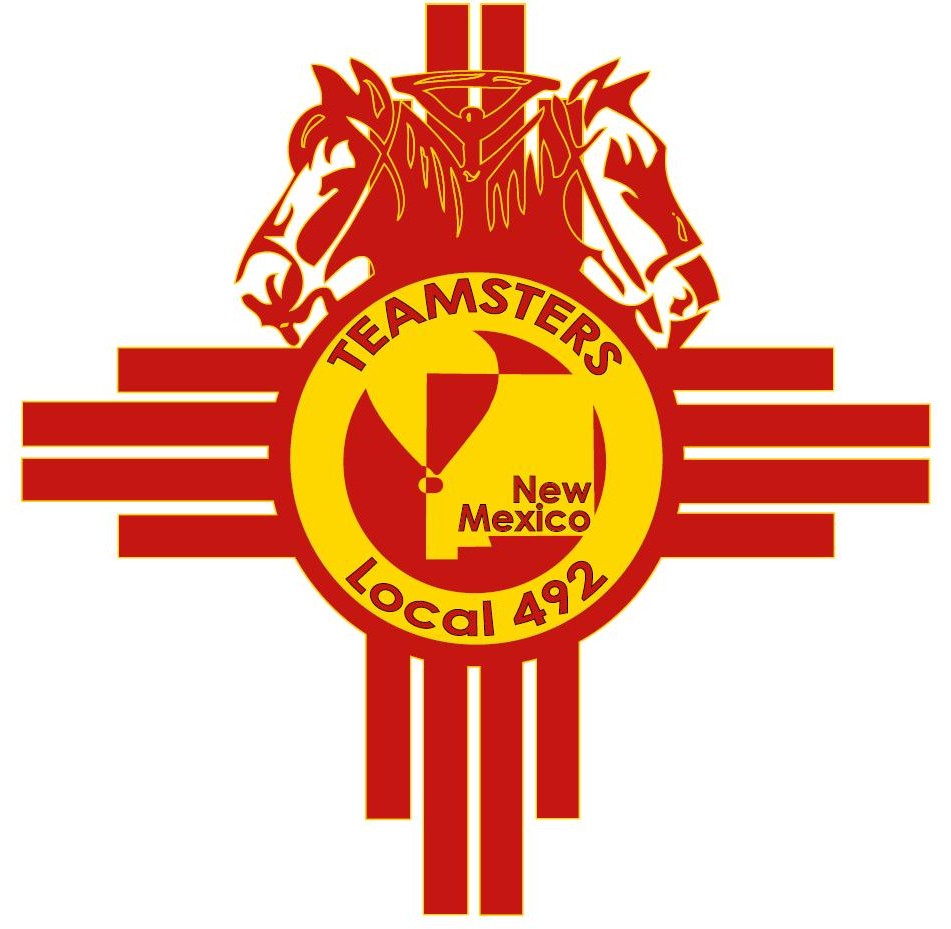 If you are a member in good standing, please register (log in) to participate in Member Only features, which include being able to view or download the Rocky Mountain Teamster, receive email and/or cell phone text updates in your industry from the local, download grievance forms and much more. Click here to read the Local 492 Welcome Message From Secretary-Treasurer, Walter R. Maestas.
Get Updates On Your Phone!The Union is only as strong as its members so please encourage all of your co-workers to text TEAM492 to 86466.

Why is ALEC so bad for working families? Because it pushes model legislation like the:
Now, UPS is sponsoring ALEC's annual meeting at a luxury resort in San Diego starting tomorrow. In 2014 and previous years, UPS has paid $25,000 to attend. Why is UPS paying tens of thousands of dollars to support legislation that hurts its workforce, and runs contrary to UPS's own business model?

TAKE ACTION by telling UPS to sever ties with ALEC. Click here to email UPS executives, or call (855) 974-4180 to report anonymously to UPS that you view its membership in ALEC as a slap in the face to working families.

ALEC: Bad for UPS, worse for you.
New Mexico Supreme Court Sides With Unions In Wage Case
SUSAN MONTOYA BRYAN Associated Press
The New Mexico Supreme Court on Monday sided with a group of unions and ordered state labor officials to revamp the way they set prevailing wage and fringe-benefit rates for certain public works projects.
The court said Gov. Susana Martinez's administration has a duty under a 2009 change in state law to set rates based on collective-bargaining agreements rather than on wage surveys and other information.
Justice Petra Jimenez Maes wrote in a 15-page opinion that the failure of the director of the state labor relations division to do that has resulted in stagnant rates for public projects for the last five years. As a result, payments to workers have been anywhere between 5 and 35 percent below what would have otherwise been required.
"The director's delay in setting new rates and his failure to comply with the act is inexcusable," Maes wrote.
The court gave state labor officials 30 days to set new rates.
The New Mexico Department of Workforce Solutions said the ruling will compromise the right of New Mexicans to have their money spent wisely. "This is a huge loss for New Mexico taxpayers and a victory for special interests that will grossly inflate the cost of public construction projects, including roads and schools, in New Mexico," spokeswoman Joy Forehand said in a statement.
The New Mexico Building and Construction Trades Council, along with unions representing electricians and sheet metal workers, first raised concerns about compensation in 2011. At the time, state officials told the justices they would be able to set new rates within four to five months.
The labor department answered by implementing new regulations; that move prompted litigation. The unions filed another petition with the Supreme Court seeking to force officials to abide by the language adopted in 2009.
Efforts to repeal the law have been unsuccessful, and union officials said Monday that more challenges are expected given the court order.
Shane Youtz, an Albuquerque attorney who represented the unions, said the order means thousands of plumbers, electricians and sheet metal workers should see wage increases in the next 30 days.

Teamsters Local 492 held OSHA 10 (General Industry), Haz-Com Refresher Classes, & Forklift training certification for Teamster 492 Members at the Local Union Hall this weekend.
We had a very good turnout this year; 11 Teamsters received their OSHA 10 (General Industry) certification, 58 Teamsters received their Hazard Communication certification, and 23 received their Forklift Certification.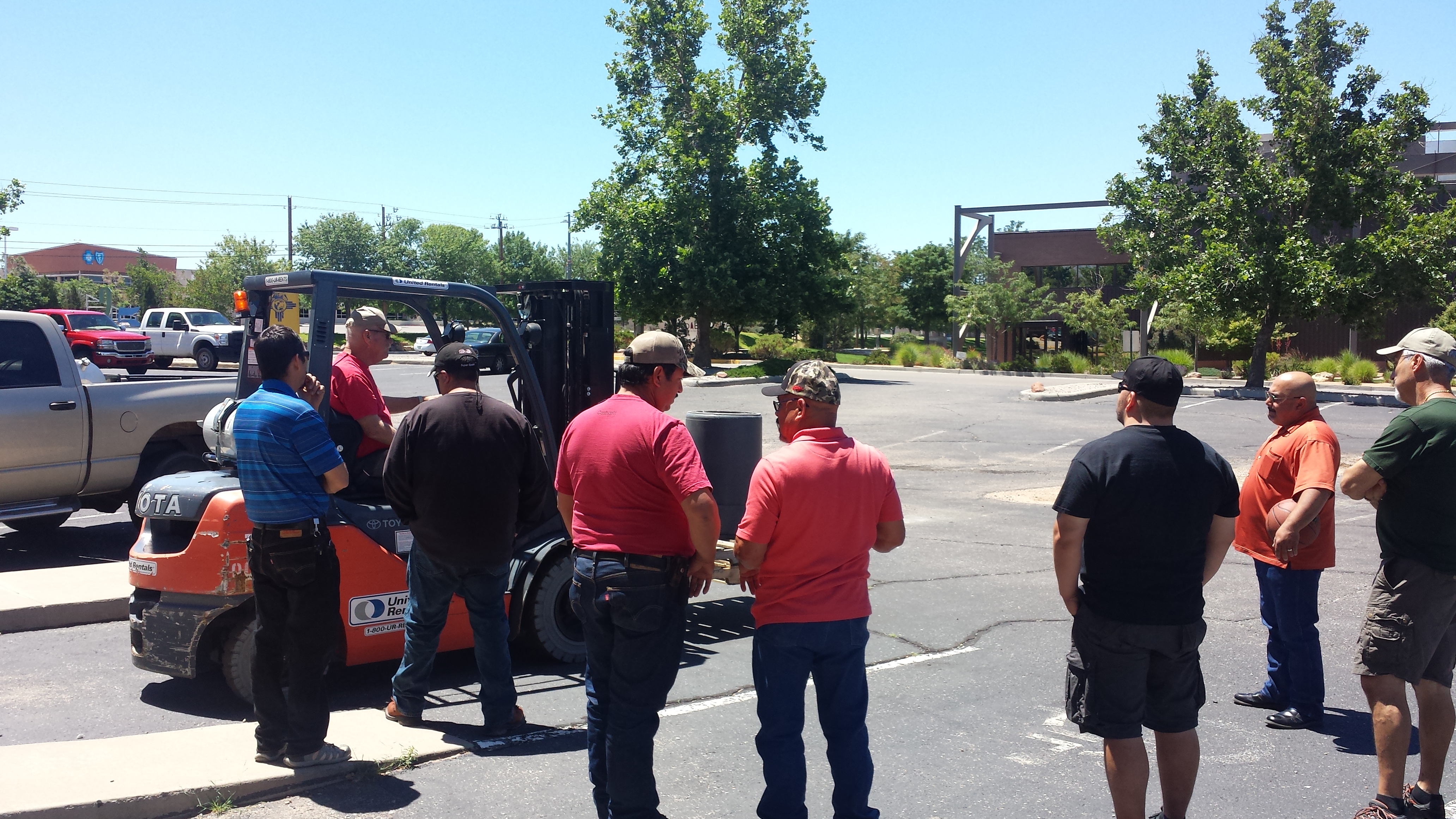 These Teamster Members took time out of their busy schedules to obtain their certifications in these areas and we were proud to be there for them. Thank you to Brother Chuck Richardson of Local 631 for coming out to run the training classes. A special thanks goes out to both, Brother Kevin Pohl and Brother Moises Ortega for setting up the class and volunteering their weekend to keep the classes running on Saturday & Sunday; these classes would not be possible without their dedication to the members of Teamsters Local 492.
Finally, thank you to United Rentals for providing the forklift and pettibone forklift.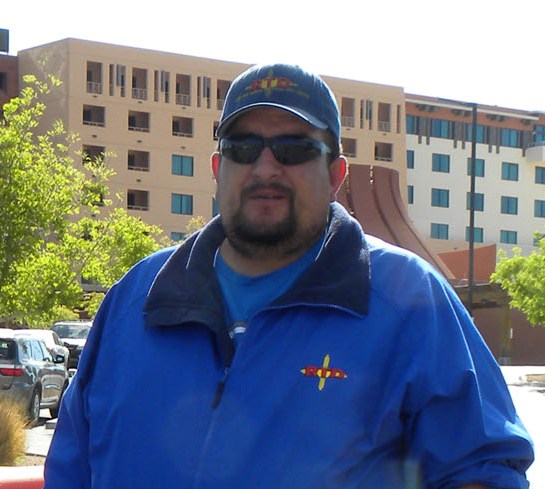 NCRTD (Blue Bus) Driver Nick Molina, who is a Teamster Local 492 Union Steward, was recently given the "Above and Beyond Award". Nick recently celebrated his seventh anniversary, making him one of the longest employed drivers at NCRTD. The Company was quoted as saying "He has been tremendously valuable as an employee during these years."
Earlier this year, Brother Molina helped NCRTD achieve second place in the Los Alamos Winterfest Light Parade. He is a dedicated Driver and gave 100% to the parade, including several hours on his own time. Because of his extensive knowledge and enthusiasm for the project, NCRTD was welcomed in both the Espanola and Los Alamos communities. NCRTD received a second place award in Los Alamos, and a warm reception as well as some loud cheers for RTD in Española. NCRTD was very thankful for Nick's hard work and dedication.
Brother Molina also took part in the 2015 NMTA Transit Roadeo this year, taking second place in the Van Competition scoring a total of 678 points out of 775! The Roadeo Includes competition events for both bus Drivers and bus Mechanics. Awards are given in each practice area and there is an overall grand prize for the transit system with the highest combined score for the bus operator and bus maintenance team.
Through sportsmanship, pride of work and extensive knowledge in all of his interests, both personal and professional, Brother Nick Molina excels in what he does and makes us proud to have him on our team!