The Teamsters Dominated The NM Truck Roadeo Again!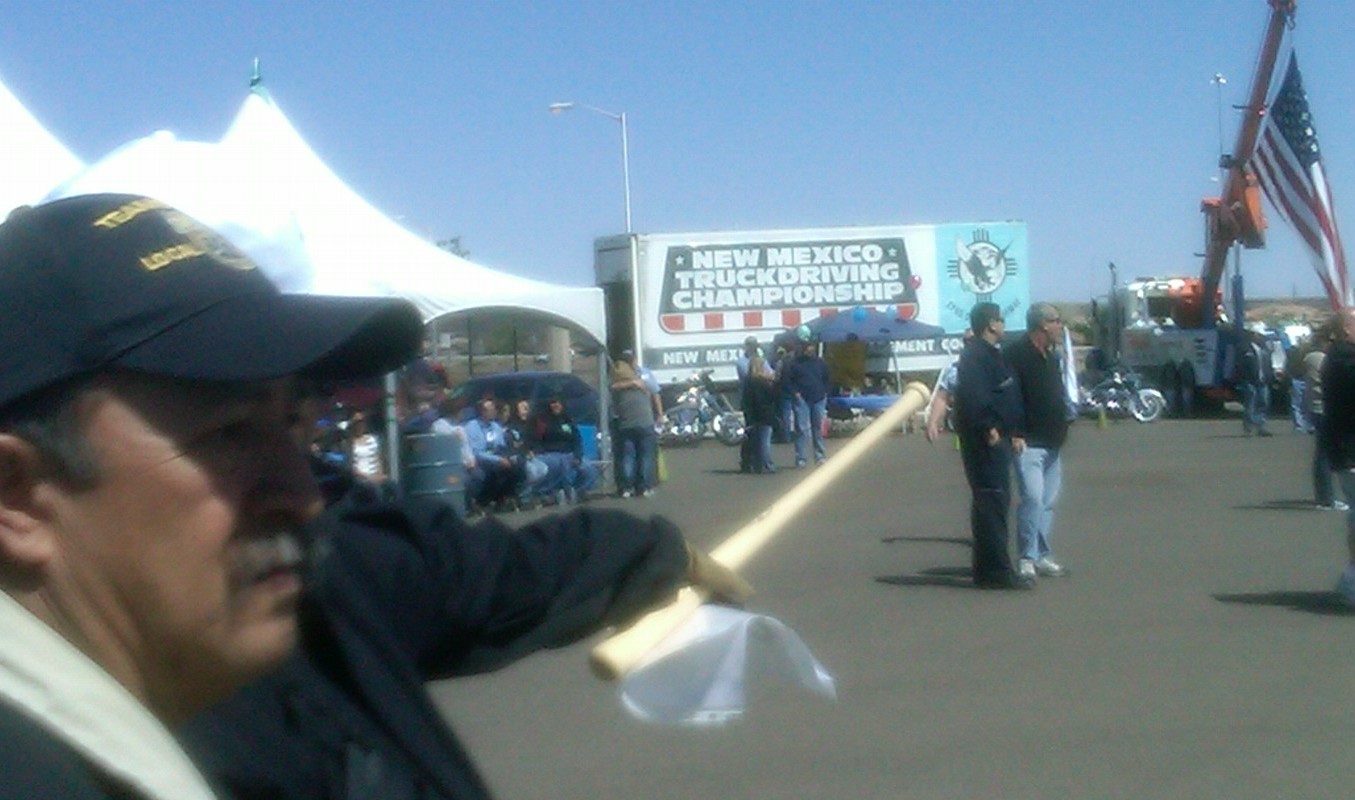 The Teamsters dominated the NM Truck Roadeo again this year, taking 1st place in 5 of the 8 categories they competed in, (no Teamsters competed in the Step Van) and also took the Team trophy, again. Click Here to view all the photos. To view last year's results, Click Here.
ABF
ABF had 5 first place winners which qualifies these drivers for a trip to Orlando to compete at the 2011 Nationals. ABF had 13 participants and 8 received trophies for their efforts.
1st 4 axle - Gerald Benavidez
1st 5 axle - Michael Contreras (3-peat)
1st` Sleeper - James Morgan
1st Flatbed - Ralph Garcia (9-peat)
1st Tanker - Bill Sanchez
2nd Twins - Craig Arellano
3rd Twins - Chad Sullins
3rd 3 axle - Charlie Estrada
ABF's other participants included Donnie Tafoya - 4 Axle, Don Wood - 3 Axle, Ricky Lucas - Twins, Kirk Weis – Straight Truck, and Ben Saiz - 5 axle sleeper.
ABF/NM won the TEAM trophy for the 5th year in a row! ABF also had 2 Drivers of the Month honored. City Driver Richard Smith, for July, and Road Driver Phil Tafoya, for October.
ABF provided water and ice to the DOT MTP Challenge. ABF Line Driver Charlie Estrada and Line Haul Manager Randy Archer also assisted them during the interview part of their competition.
ABF Line Driver Jim Curtis, who serves as America's Road Team Captain, was a very valuable contributor with his time and effort. He was the hostling committee chairman and helped Jim Wilcox Jr., a Retired YRCW Teamster, set up the two courses. Mr. Curtis also hostled the trucks all day, and helped tear it all down and put it away afterwords.
A special thanks to Retired Roadway Driver Kim Hendrix and his son, and Local 492 Trustee Trey White, who also serves as a Union Steward at ABF, for volunteering their time to help hostle all the equipment all day and make sure everything was where it was suppose to be and when it was needed.
YRCW/NM won an award for Highest Highway Safety Achievement - First Place over 8,000,000 Miles driven without preventable accidents.
YRC had 4 drivers compete this year:
Gilbert Gonzales, from Albuquerque - Twins
Randy Amberman from Farmington - 3 Axle
Chris Kovacs from Farmington - 3 Axle
Mark Gauthier from Farmington - 3 Axle
For the 3rd year in a row, TDI (formerly SCS) Sara Lee New Mexico won the Highest Highway Safety Achievement award for the 100,000 to 500,000 mileage class.
The New Mexico Trucking Association awarded TDI Driver Brian Thais, Driver of the Month for December 2010. Brian also completed in the 4 axle this year.
Teamsters Local 492 is proud to have the Union represented so well at the NM Truck Roadeo and wishes to thank the 18 drivers and all the volunteers for making this Roadeo another great one. If you did not participate this year we encourage you to talk to your employer and compete next year. Let's show those non-union drivers how the pro's do it!