Teamster Nick Molina Honored-RTD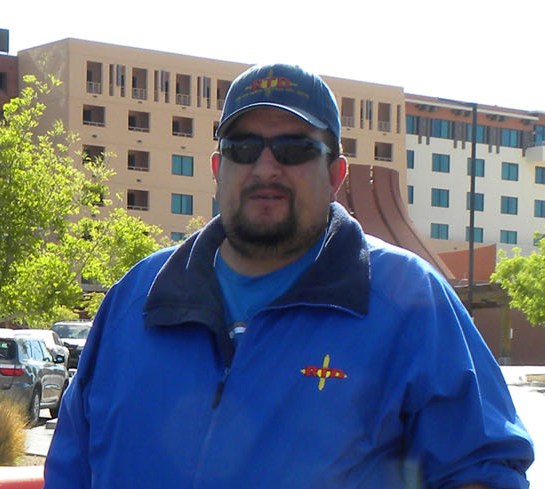 NCRTD (Blue Bus) Driver Nick Molina, who is a Teamster Local 492 Union Steward, was recently given the "Above and Beyond Award". Nick recently celebrated his seventh anniversary, making him one of the longest employed drivers at NCRTD. The Company was quoted as saying "He has been tremendously valuable as an employee during these years."
Earlier this year, Brother Molina helped NCRTD achieve second place in the Los Alamos Winterfest Light Parade. He is a dedicated Driver and gave 100% to the parade, including several hours on his own time. Because of his extensive knowledge and enthusiasm for the project, NCRTD was welcomed in both the Espanola and Los Alamos communities. NCRTD received a second place award in Los Alamos, and a warm reception as well as some loud cheers for RTD in Española. NCRTD was very thankful for Nick's hard work and dedication.
Brother Molina also took part in the 2015 NMTA Transit Roadeo this year, taking second place in the Van Competition scoring a total of 678 points out of 775! The Roadeo Includes competition events for both bus Drivers and bus Mechanics. Awards are given in each practice area and there is an overall grand prize for the transit system with the highest combined score for the bus operator and bus maintenance team.
Through sportsmanship, pride of work and extensive knowledge in all of his interests, both personal and professional, Brother Nick Molina excels in what he does and makes us proud to have him on our team!