Freeloader Law On Hold in WV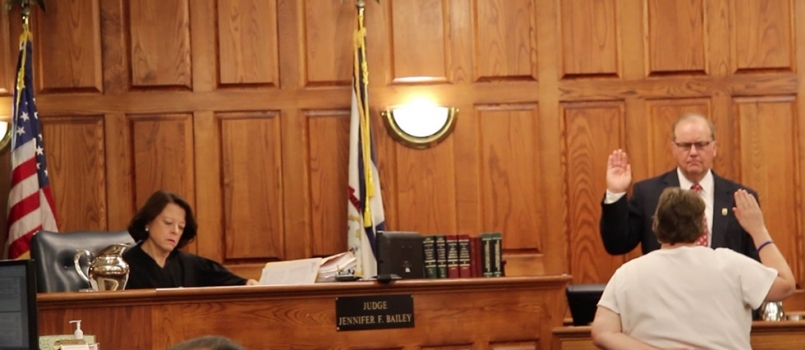 Court Places Injunction on "Workplace Freedom Act" Following Testimony From Teamsters International General Secretary-Treasurer Ken Hall
(CHARLESTON, W.Va.) – Today, all of labor and the middle class working families of West Virginia won a major victory after the Kanawha County Circuit Court granted a request for an injunction that would suspend the destructive right-to-work legislation that was passed earlier this year. The court ruled that the injunction should be granted pending a full review of the merit of the lawsuit challenging the constitutionality of the "Workplace Freedom Act" filed by labor unions across West Virginia.
International Brotherhood of Teamsters General Secretary-Treasurer Ken Hall, who also serves as President of Teamster Local 175 in South Charleston, testified before the Kanawha County Circuit Court today to challenge the law. Speaking on behalf of the West Virginia labor movement, Hall noted there are several technical and constitutional issues of the enacted legislation.
"We applaud Judge Bailey's ruling. This legislation deserves careful consideration by the court. The language of the bill–as it was written, amended and enacted into law–has significant issues that are in violation of the West Virginia Constitution," Hall said.
The Teamsters and the West Virginia AFL-CIO, along with several other labor unions across the state, filed petitions in Kanawha County Circuit Court challenging the Workplace Freedom Act on June 27, contending that the right-to-work law is intended to discourage union membership by "enabling nonmembers of unions to get union services for free"— an illegal taking of union property and resources.
Earlier this year, a circuit court judge in Wisconsin overturned the state's right-to-work law over similar challenges in a case that argued the unconstitutional taking of union property and resources.
"The Workplace Freedom Act will not bring freedom to the workplace, as the name deceitfully suggests. Rather, it will deny hardworking West Virginians the rights and protections they need to survive," Hall said. "If this becomes the law of the land, it will not only be in violation of our state's very own constitution—it will cause workers' wages to go down and workplace injuries to go up. This legislation is unconstitutional, unethical and unacceptable for West Virginia."