NM Teamster Appreciation Day 2019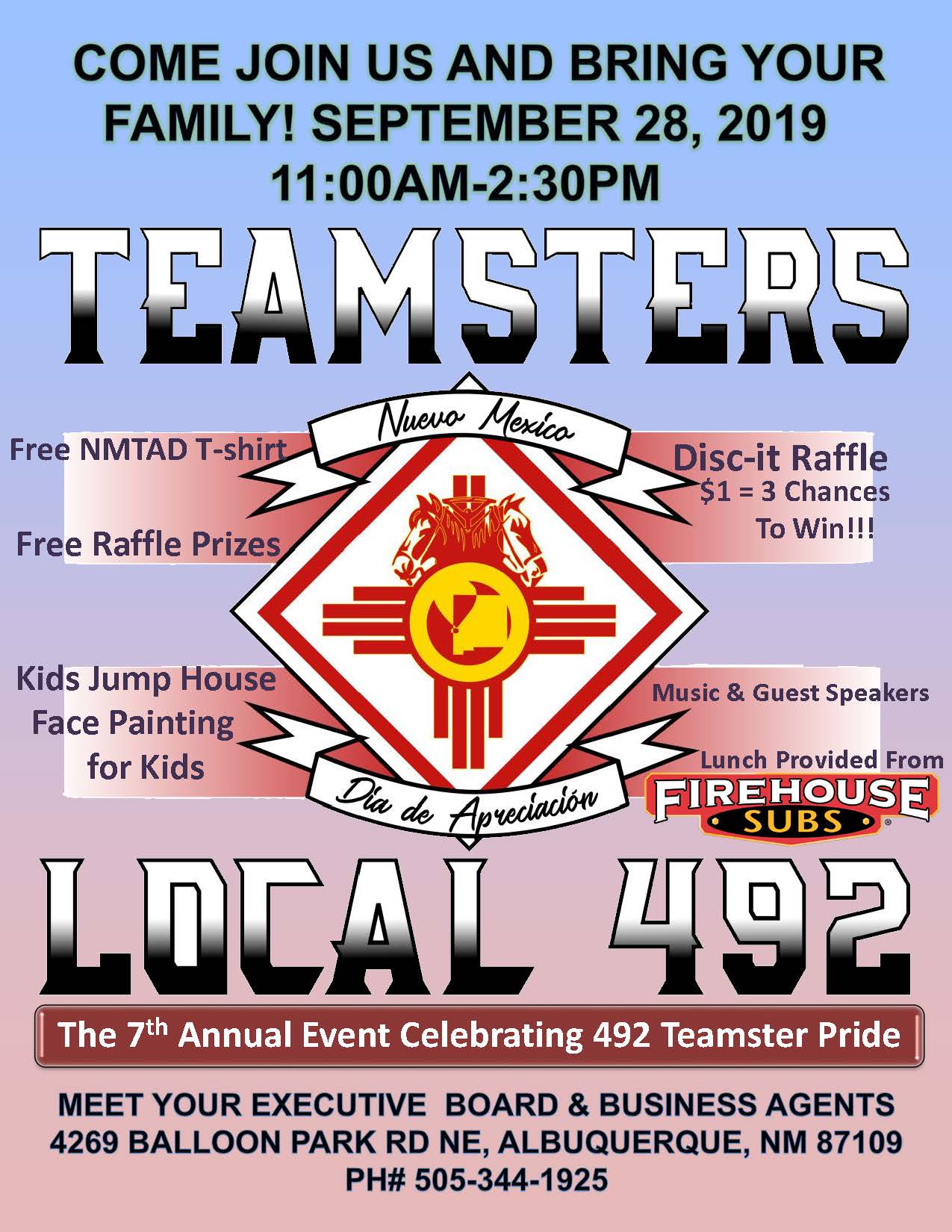 The 2019 NM Teamster Appreciation Day event is tomorrow, Saturday September 28th, 2019 from 11am to 2:30pm. Enjoy free food with music and fun for the kids! Also, come get your free 2019 NMTAD Teamster shirt, and win great free raffle prizes like the 50" Roku 4K Smart TV and much more! Make sure to bring your Family and get to know The 492 Teamsters Executive Board, Business Agents & Staff. You can download the Event Flyer by Clicking Here.
To speed up the registration, you can download the register form by clicking here, fill it out ahead of time, print it and bring it with you.
If you would like to help set up the tents, come by around 8 am and we will have a Blake's breakfast burrito waiting for you!
Download: