Record Attendance at Local 492 Union Stewards 2019 Seminar

Record Attendance at Local 492 Union Stewards Seminar
Today, October 27th 2019, Teamsters Local 492 conducted a Stewards Seminar for all the current stewards and alternate stewards. The stewards that attended learned key skills to enable them to perform their duties as stewards. Steward Instructor Iliana Flores of the IBT training department was there to teach the Stewards about the 7 rules of just cause, Weingarten Rights, Maintenance of Standards, how to identify if a certain practice at work can be considered a "Past Practice." Managements Rights, how to decide when to file (or not), how to properly fill out a grievance, which includes putting on the grievance form the who, what, where, when, and why. Sister Flores also spoke She also taught the stewards how to speak to management and resolve issues.
Union Labor Lawyer Shane Youtz spoke about the rights Stewards have in the work place and tools they can use to get their job done. Mr. Youtz also spoke about how to use the NLRB to make sure the company is behaving properly. NM State Representative Liz Thomson spoke to the Stewards about how she gets advice from Unions before voting on any legislation that involves workers. NM Representative Joy Garrett spoke to the stewards about her time in the union, thanked and encouraged the Stewards for the work they do for Unions and spoke about labor issues in NM.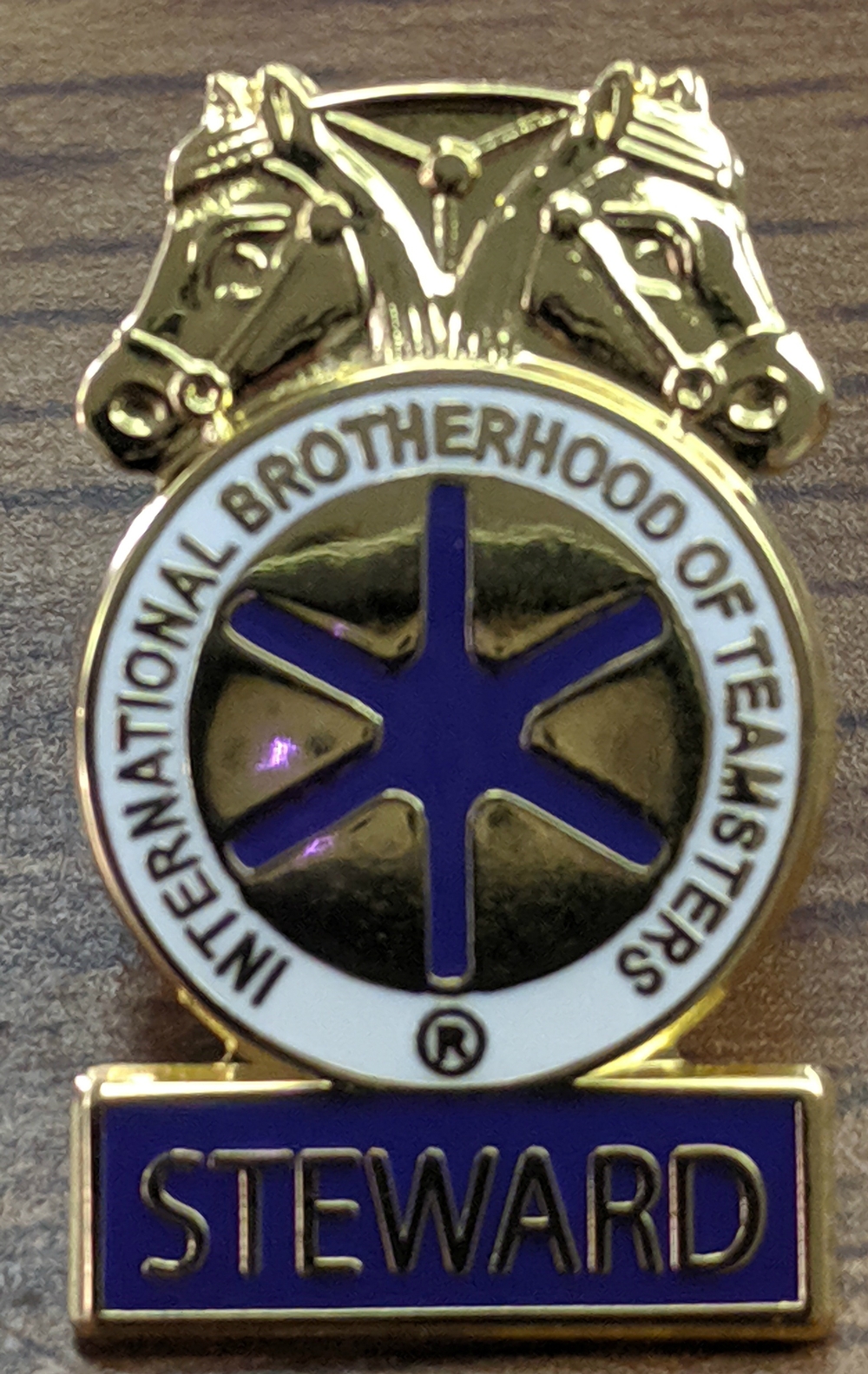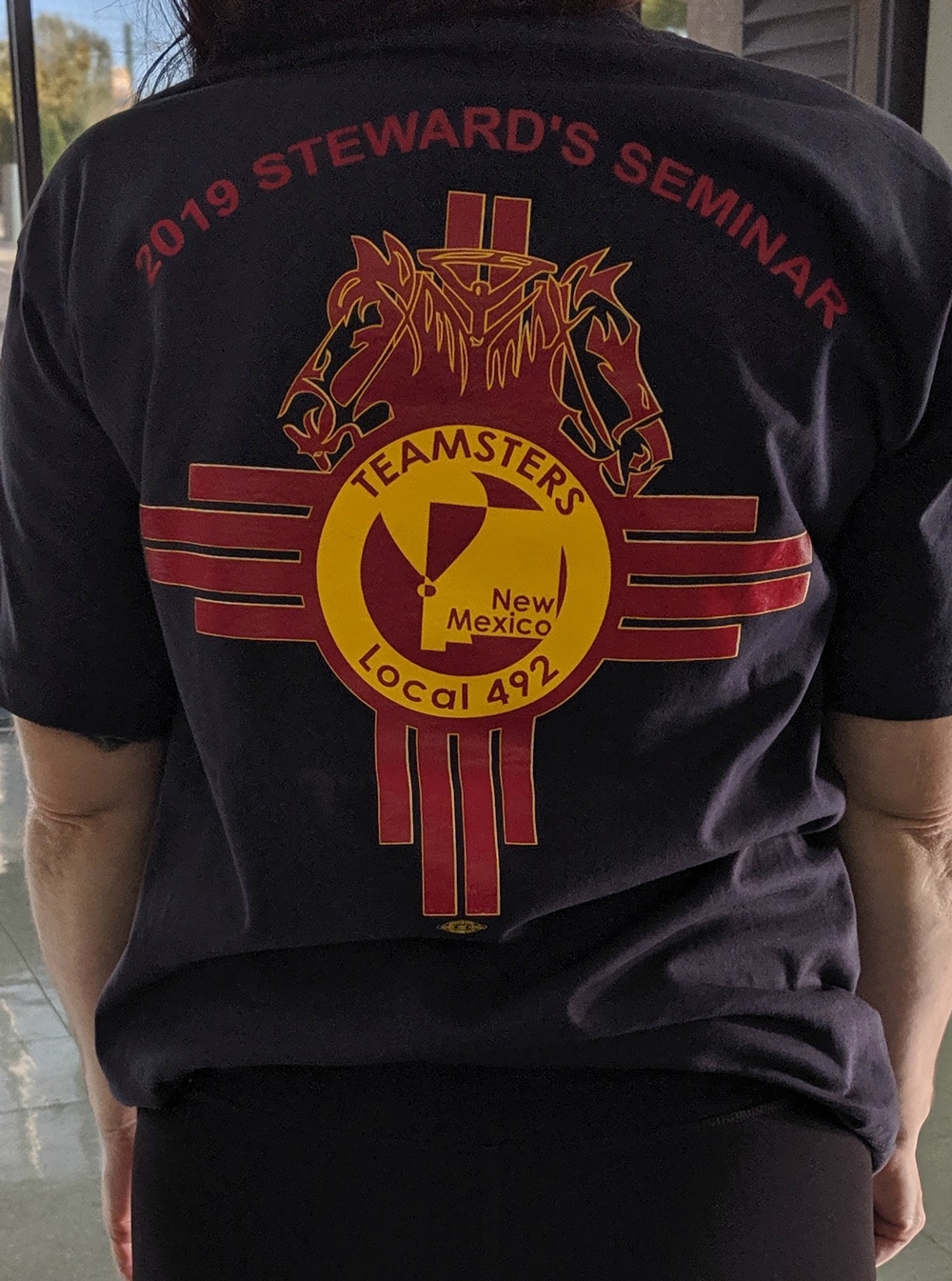 The
stewards also met and heard from Secretary-Treasurer Walter R. Maestas, President Mike Butler, Recording Secretary Trey White and a Special Thanks
to Business Agents Melissa Malcom & Tracy McCarty who coordinated the event. The Stewards were treated to a delicious lunch catered by Rudy's BBQ and were given a special Teamster Local 492 Stewards Shirt, IBT Steward Certificate and Stewards Lapel Pin.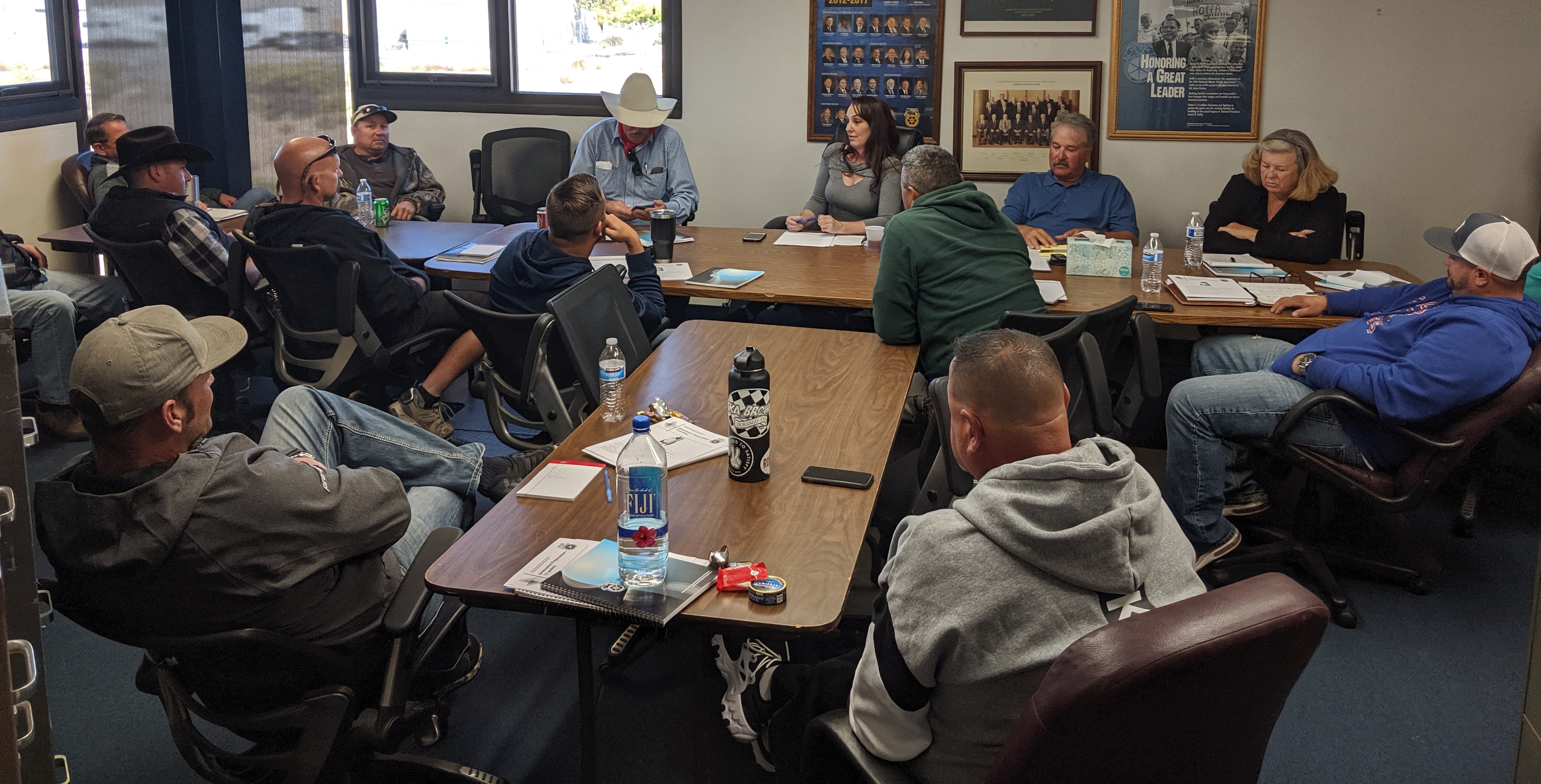 After Lunch, Film Department Business Agent Melissa Malcom took the 15 Movie Stewards to a separate meeting room to teach them Movie Specific issues which included Black Book vs 492 MOA, 492 Jurisdiction & Equipment, How To Handle Violations, Steward & Captain Responsibilities, See Something-Say Something, Using The ECB, 30 Mile Zone, Holiday Pay, Meal Penalties and Meal Money, just to name a few. She then answered questions from A to Z.
We set a record for participation at this Stewards seminar by more than doubling the amount of Steward Attendees compared to the 2009 and 2014 seminars. There were 56 Stewards at the event which included 15 from UPS, 15 from the Movie Industry, 10 from ABF, 4 from YRC, 3 from Jacobs, 2 from AmeriPride, 2 from Sysco, and 1 from ATF, Creamland, NCRTD, Penske, and TeamOne. We had stewards travel from cities as far away as Las Cruces, Silver City, Taos, and Farmington. We want to thank all of the Stewards that sacrificed their Sunday to advance their skills in order to help the members of local 492! Please make sure you go out of your way this week to personally thank them for what they do. Click here to view photos of the event.
To view past 492 steward seminars click 2009, 2010 or 2014.