492 Movie Teamsters Reach(lift) For The Sky!
Teamsters Local 492 held forklift classes on November 15th and 16th. These classes were first come, first serve and filled up fast. There were a total of 40 attendees that were certified or re-certified over the 2 day period, which maxed out the class size limits for 2 instructors. (OSHA will only allow 10 people per instructor per day when they are certifying skills on an actual Forklift.) The "safety" (non-skill) certification classes that were previously offered, often had many more people in attendance, but these "Safety-Only" classes do not have Forklifts to test skills on and only give you a safety certification. However, the certification that was given this weekend was for the operation of forklifts including Class 4 & 5 and also a Reach Lift (petti-bone Class 7), which was also on site. (See All The Pics Here!)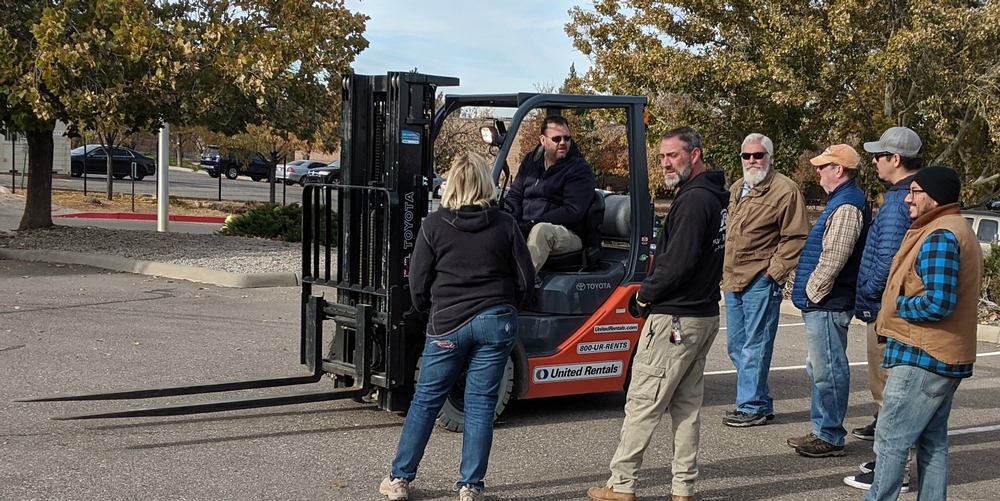 Local 492 is holding these "Hands-on" forklift classes because more production companies, like Netflix, are requiring this type of certification and we want our 492 Teamsters to be able to get that next job. Hopefully, we will be having more of these classes in the near future and we are also looking into having an all-day Petti-bone (Class 7) class for those in the Movie Industry that need such certification. Local 492 served a delicious free lunch, catered by Sadie's and we also gave the attendees a free Teamster Local 492 "Forklift Certified" T-Shirt along with their New Teamster 492 Forklift Certification Card.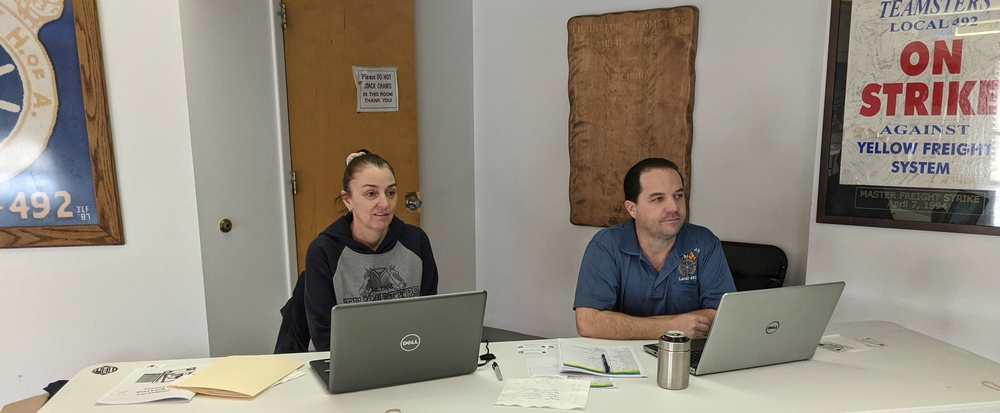 A special thanks to 492 Film Dept. Business Agent Melissa Malcom and BA Trey White for taking the time to set up these classes and for donating their weekend again for the members of this great Local!!! Thank you to Leon at United Rentals for supplying the lifts at cost and to Brothers Bill Botos and Dan Morrison from Teamsters Local 631 for teaching the class.