Martin Luther King Remembered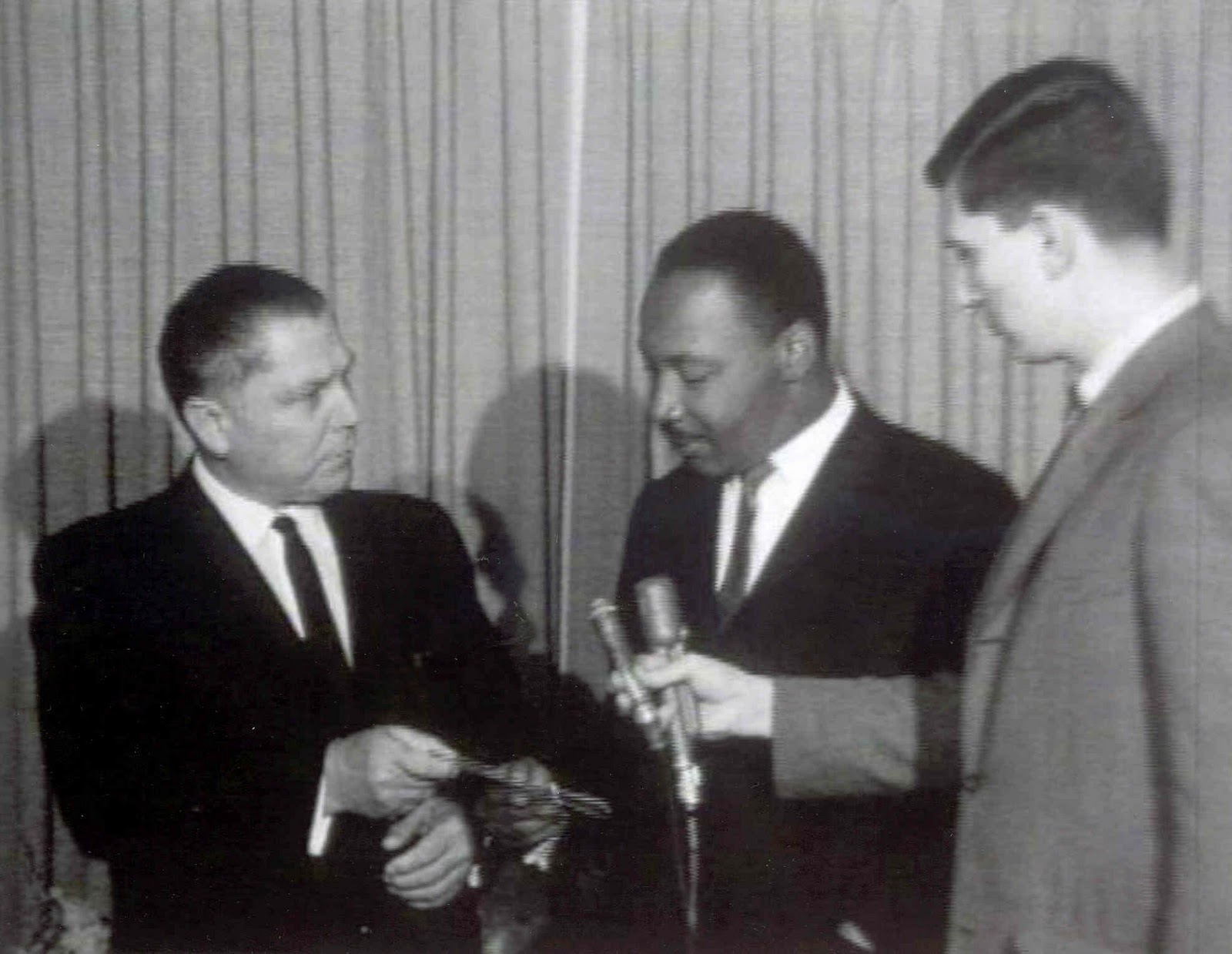 On the night before he died, Martin Luther King gave a speech about the dignity of labor. It still rings true. He was in Memphis, Tenn., supporting sanitation workers' rights to respect and a decent wage. He said: "Whenever you are engaged in work that serves humanity and is for the building of humanity, it has dignity and it has worth."
Dr. King's spirit lives on, especially in the hearts of 32,000 Teamsters solid waste workers who've been able to better their lives with a Teamsters contract. And it lives on in the workers who today are fighting the growing attacks from corporations that want to lower wages through right-to-work (for LESS) laws. Dr. King had this to say about "right to work:"
"In our glorious fight for civil rights, we must guard against being fooled by false slogans, such as 'right-to-work.' It provides no 'rights' and no 'works.' Its purpose is to destroy labor unions and the freedom of collective bargaining…. We demand this fraud be stopped."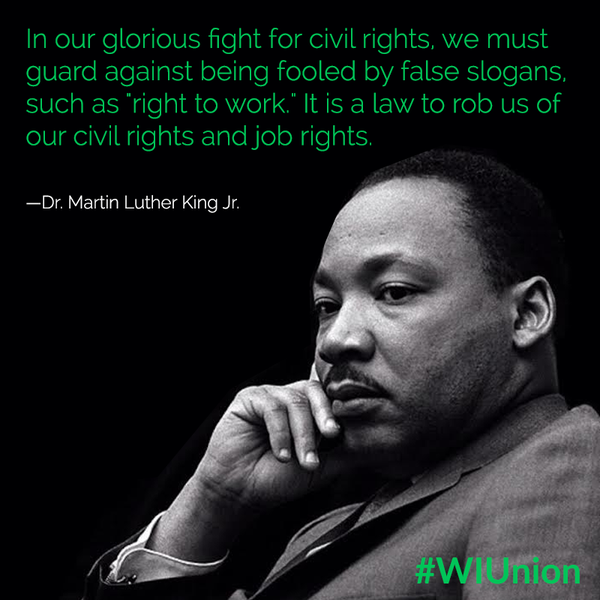 Dr. King believed that the civil rights movement and the labor movement together would have the greatest impact in the struggle for human dignity. The Teamsters shared that view. Early Teamsters leaders were strongly against separate unions for African-Americans. In 1919 the union adopted the slogan, "Equal Pay for Equal Work," signaling their strong support for all their members.
Teamsters General President James R. Hoffa opposed segregation and chose to forfeit prospective members because of it. "We don't need 'em," he said. "Their way is not the Teamster way."
Teamsters in 1961 gave food and clothing to African-American families who were punished for registering to vote in the 1960 presidential election. Teamsters marched with Dr. King in Chicago in 1966.
I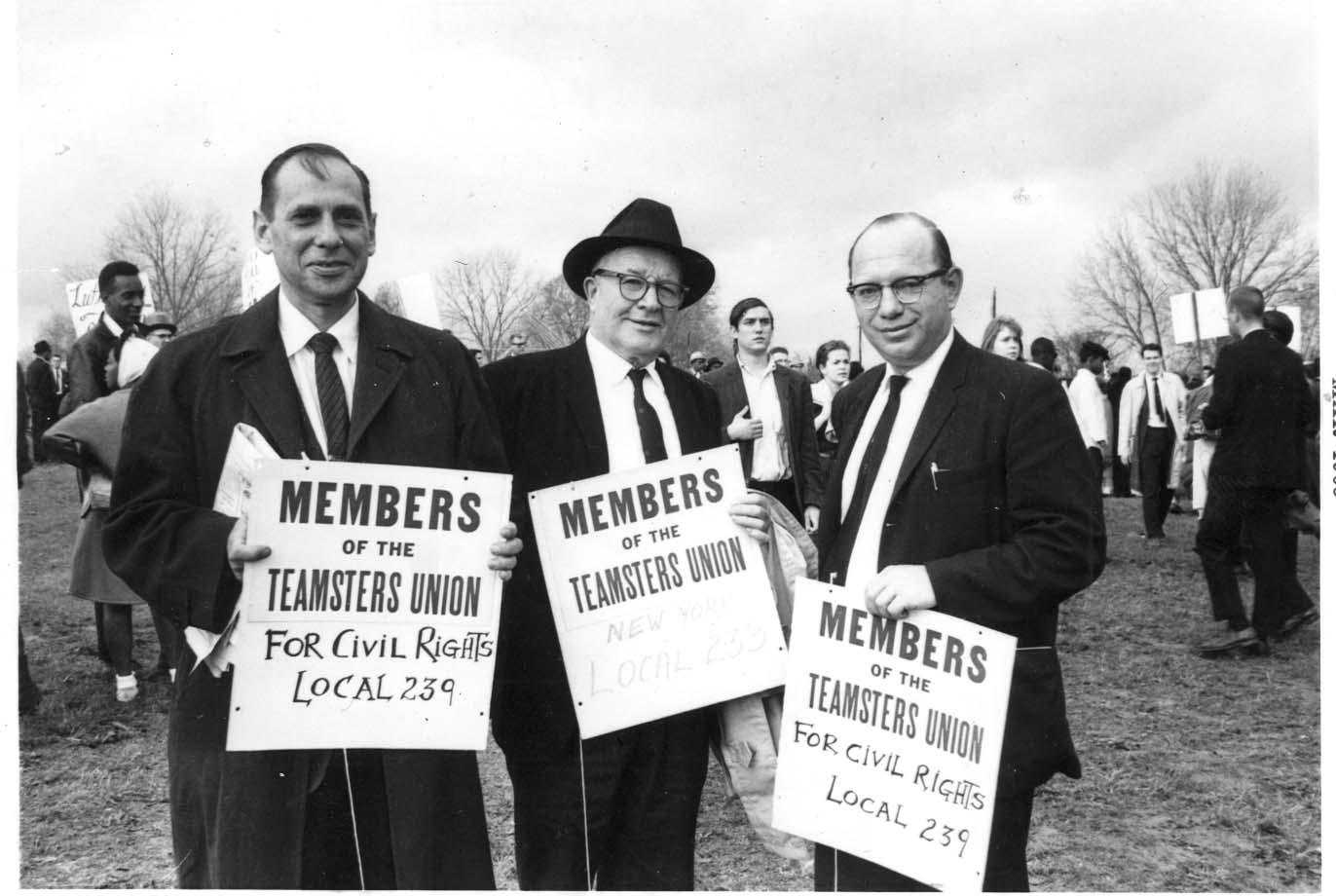 n 1963, scores of Teamsters joined the historic March on Washington. Buses carrying Teamsters arrived from near and far, some driving through the night to join the activities on time. Locals that were especially involved included Locals 810 and 239 of New York City, Local 875 of Flushing, New York, Local 20 of Toledo, Local 688 of St. Louis and Local 743 of Chicago.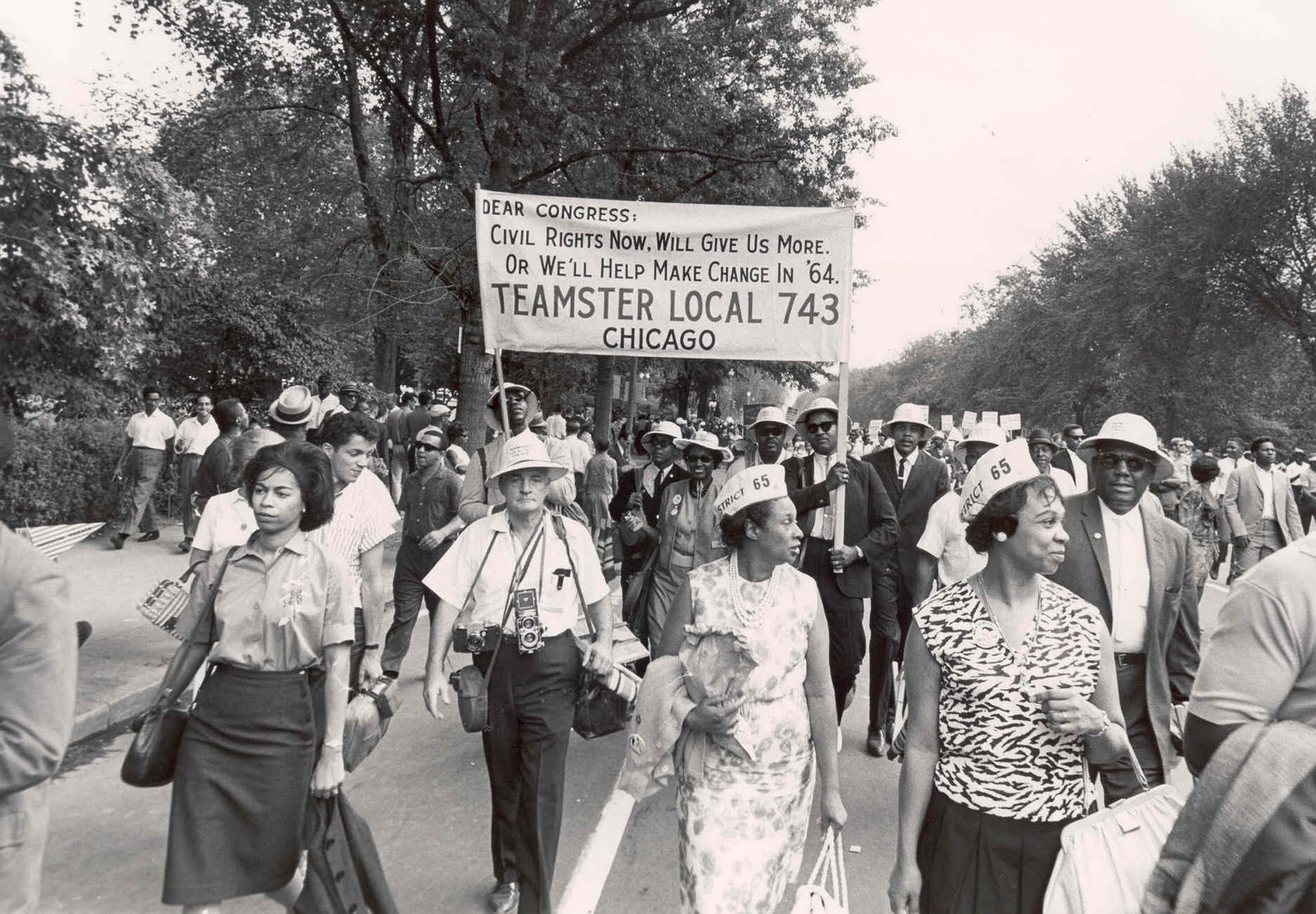 In 1968 Teamsters leaders and rank-and-file members marched in Dr. King's funeral procession.
Today, the Teamsters are honoring the memory of Dr. King both in words and in the battle to lift up workers to a better life.
Teamsters General President Jim Hoffa had this to say: "Even in death, Martin Luther King Jr. continues to inspire and guide us. His legacy lives on in every union member, every labor activist, and every American who has stood up in the name of justice, equality, peace and compassion."