Yellow Request Contract Reopener (Updated 4/30/23)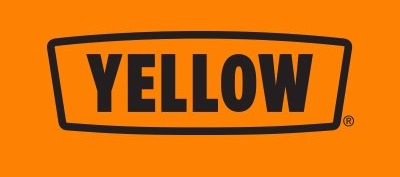 IBT Responds to Yellow Freight's Request for Contract Reopener (Updated 4/30/23)
4/30/2023 - Please be advised that we have been notified by Yellow that the company does in fact wish to re-open the parties' current contract (Yellow NMFA) and seek to negotiate modifications for a new agreement. The company also stated that all items are open for negotiation and recognizes that any new contract would have to include wage increases. During such negotiations, the company will likely seek to merge its various operating companies (YRC Freight, Holland, New Penn and Reddaway) into a single integrated operation as part of its "One Yellow" program.
Over the next few weeks, TNFINC will be sending out member surveys and requesting proposals from the Local Unions. Meanwhile, please immediately begin the process of checking the accuracy of your TITAN records for all of the Yellow operations covered by the Yellow NMFA.
4/26/2023 - Below is a letter from John A. Murphy, IBT Director, Teamsters Freight to all Yellow Freight employees regarding the ongoing "change of Operations" verses opening the contract:
As you are aware, earlier this year Yellow was seeking a Change of Operations that essentially cherry picked from certain operational concessions it received at Holland over a decade ago, namely having certain terminals where road drivers can be forced to work on the dock and trying to expand the scope of such operations and apply them to YRC Freight. Such a Change of Operations violated nearly every supplement to the Yellow NMFA as well as numerous local agreements that prohibit road drivers from being forced to work on the dock. The Change of Operations hearing was cancelled because it didn't make sense to have over 100 locals travel for multiple days to attend a change of operations that was improper, and which was overwhelmingly opposed by the Locals.
At that point, we told the Company that it had two options:
1. Propose a change of operations that did not violate the contract; or
2. Formally request to reopen the contract and negotiate in good faith, but that the Company will need to come up with significant financial improvements to do so.
Last Friday, after its Board of Director's meeting, Yellow's CEO Darren Hawkins sent a letter to General President O'Brien seeking to reopen the contract. No mention was made, however, of the Company's willingness or ability to provide any financial improvements for the members. Nor were any details provided about what the Company meant by "reopening" the parties' agreement. General President O'Brien has replied to CEO Hawkins and asked whether the Company is prepared to engage in a true reopener where all items are negotiable and whether the Company is prepared to provide tangible economic benefits for the members if the contract ultimately is "reopened."
Please be assured that while we would like to see Yellow be successful and grow, we are not interested in "one-way" bargaining where the Company "takes", and we only get vague promises of future benefits that might never materialize for the membership.
We will keep you posted as things develop. Additionally, please be assured that if the contract is ultimately reopened, any contractual changes will be submitted to the membership for ratification in accordance with the IBT Constitution. Click Here to view/download the 4/26/2023 IBT letter
Click here to view the previous 492 Yellow article regarding Yellow PT Bonus and Cola 2023
Download:

YellowIBTReopener2023April.pdf