Teamster Retires After 45 Years With The Same Company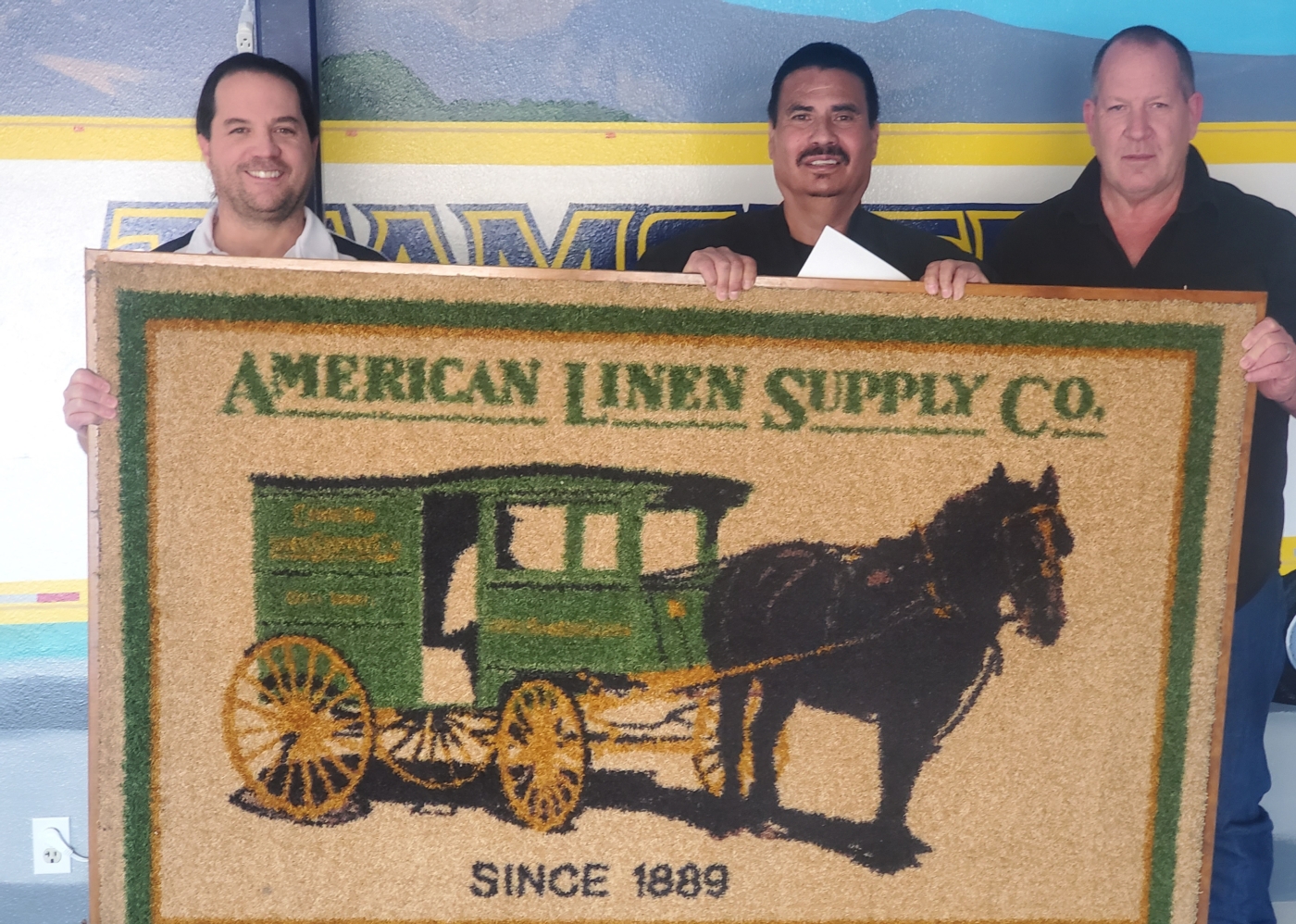 Pictured Left to Right Trey White, Tony Vargas & Tracy McCarty
Congratulations to Brother Tony Vargas, a fellow Teamster who has retired after nearly 45 years! Brother Vargas joined and has been working as a Teamster since April 17th 1978. Although the company he worked for has changed its name four times due to buyouts and/or mergers, etc., Tony has been working as a linen delivery driver/salesman for the same company as a Teamster spanning 5 decades!!!
He started delivering linen supplies for Welch American linen in 1978, which changed names to American Linen, then AmeriPride Linen and then in 2018 it was changed again to Aramark. Brother Vargas finally turned in the keys to his delivery vehicle on December 30th, 2022.
Tony only had one fender bender in his entire career. Brother Vargas won the first Golden Eagle Award for top sales in the Western region. Tony has two kids and his hobbies include fixing cars and motorcycles.
One of Tony's fond memories is when the CEO, Larry Steiner, grandson of one the Steiner Brothers who started the company, American Linen, once rode along with Tony on his route and then took him to lunch.
Brother Vargas also remembers delivering to H.L. Gallas Jr, at their location on Lomas and University and also remembers delivering to the old Yellow Freight tractor shop on 2nd Street. Up to the day he retired, Tony was still delivering to some of his original accounts from 45 years ago, like UNM Hospital and Ace Upholstery. When Tony started, the Linen Company was located in an old building on 4th and Roma, which was Welch/American Linen. The first delivery trucks they operated back then were just small 8 ft trucks.
Brother Tony Vargas was a Steward and/or Alternate for Teamsters Local 492 for 38 years. He has been a great Teamster and we are going to truly miss his great help. I hope all of you will join us in congratulating Brother Vargas on his retirement and such an honorable career he has had as a Teamster Brother!!! Congratulations Tony!
Article Written by Teamster LU492 Retiree, Trey White