UPS Contract Negotiation Updates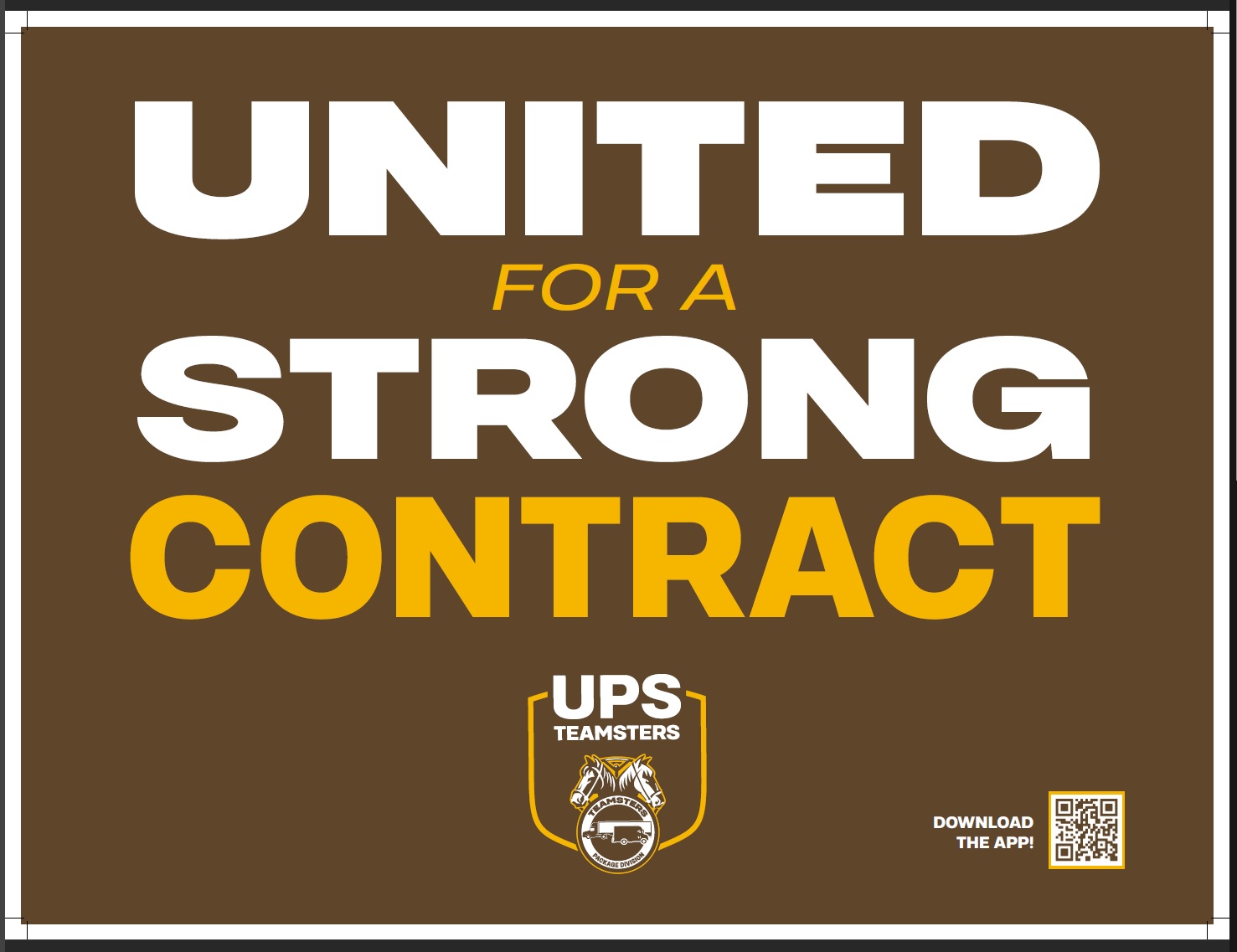 Beware of False Fliers Regarding UPS Contract Negotiations
6/1/2023 - UPS Brothers and Sisters, there are fliers and other materials being handed out as recently as today that did not come from your Union, Teamsters Local 492. These materials do not contain official Teamsters Local 492 information. These unapproved handouts and QR codes contain many false, misleading and sometimes completely incorrect information. Any information on contractual related issues will be sent out via this platform or directly from your Business Agent, Steward or teamsterslocal492.org. Information from the IBT will be given the same way, either on the IBT app or on the website. Individuals not authorized or given permission to speak on behalf of Teamsters Local 492 are acting on their own and their information is not approved by Local 492. As always, if you have any questions, call your business agent:
492 UPS members have 3 business agents at Local 492:
Andrew Palmer (505-554-0326) handles UPS Feeders
David E. Trujillo (505-554-5892) handles UPS in the Southern Part of NM, Sawmill, Rio Rancho, and Aspen Local Sort.
Ernest Ortega (505-344-2008) handles UPS in the Northern Part of NM, Comanche (Center Pre-load & Hub), Gateway/Air and Socorro Center
Click Here to view the Teamster Local 492 UPS Contract Negotiations Update Page
The UPS Teamsters App is available in the App Store and Google Play. Go to ibt.io/UPSteamsters to download it today. Stay Up-to-Date on the Fight for a Strong UPS Contract! The app is your one-stop shop for everything related to UPS Teamsters and the fight for a strong contract in 2023.
Click here to Download the Local 492 Mobile App to ensure you get official 492 notifications
We will update this UPS Contact Updates Page As soon As Info Comes In.
Click Any Picture Below To View Specific Updates (listed most recent first)
Click Here For The Latest UPS Negotiation Updates From The IBT