Yellow/Teamster Negotiations Update 7/25/2023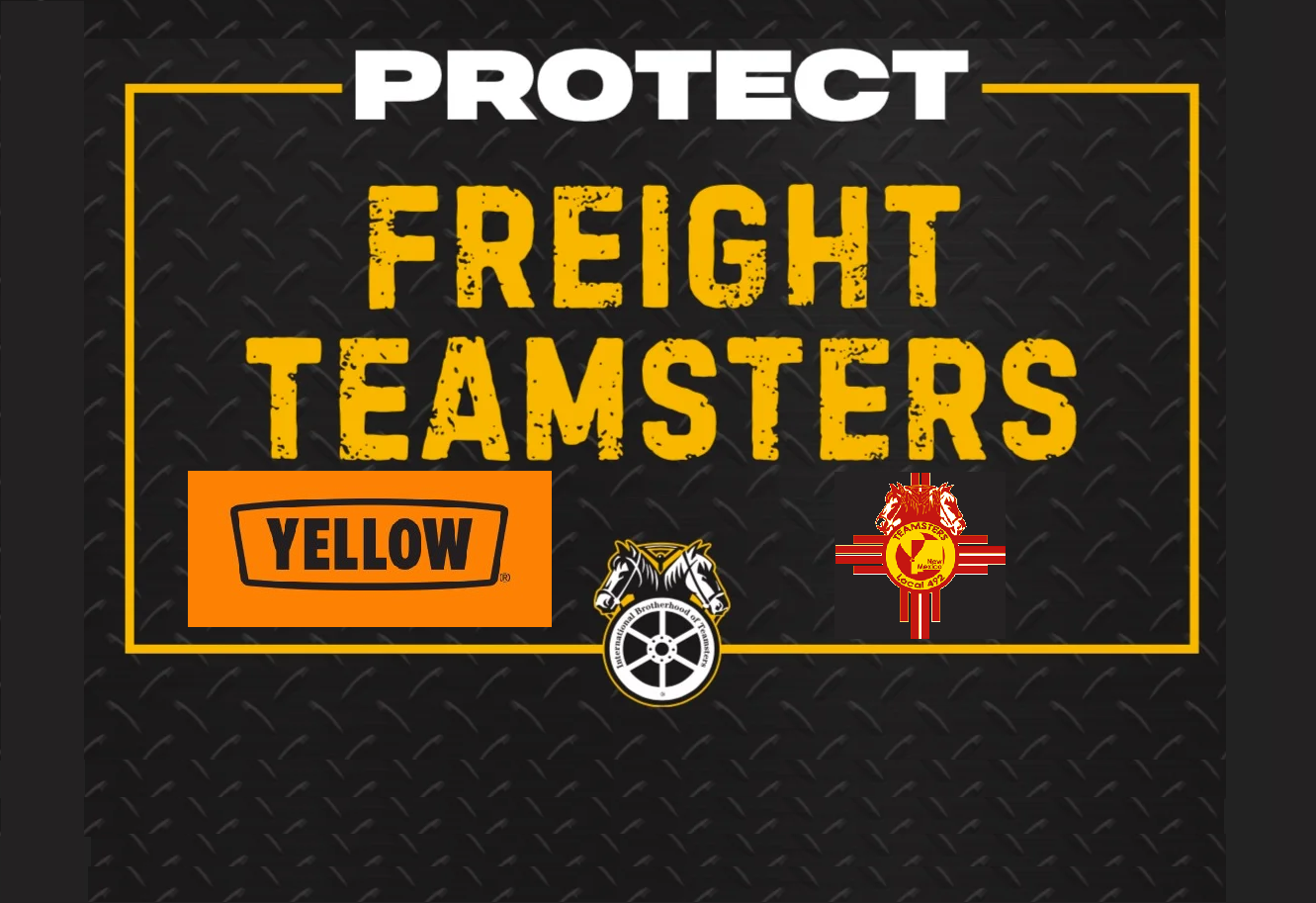 7/25/2023 - As you know, Yellow Corp. determined at a board of directors meeting on July 7, 2023, that its operating companies under the NMFA would not make the required health and welfare and pension contributions to six different benefit funds. Specifically, the Central States Health and Welfare and Pension Funds; the Central Pennsylvania Funds and the Western Conference Funds. The Central States Funds declared an official delinquency resulting in the loss of health coverage and pension accruals effective July 23. The affected Local Unions sent "72-hour" notices in accordance with the parties' agreement that a strike would occur against the delinquent companies in the Central States Funds as early as 12:01 a.m. Monday, July 24.
On Sunday, July 23, Yellow CEO Darren Hawkins called General President O'Brien and asked if the parties could meet to try to resolve their differences and work together to secure additional financing to avert a shutdown of its operations resulting from its over-extended debt. General President O'Brien agreed and instructed the Teamsters National Freight Industry Negotiating Committee leaders to get to Washington immediately. Meanwhile, General President O'Brien and General Secretary-Treasurer Zuckerman contacted the Central States Health and Welfare Fund to discuss the situation.
As a result of those discussions, the Central States Health and Welfare Fund extended coverage for the members and YRC Freight and Holland for 30 days, while the parties attempt to resolve their issues. Starting Sunday evening and going nearly around the clock, the Union team worked at the IBT and met with Yellow's leadership (who participated by ZOOM) to come up with a long-term plan that Yellow could show to lenders that would allow Yellow to obtain financing and restructure its debt. Both sides approached the meetings with an objective of agreeing on terms that would enable Yellow to accomplish its "One Yellow" vision while protecting and fairly compensating the members. The meetings have been difficult. Just before Midnight on Monday, July 24, the Union provided Yellow a bottom-line proposal containing work rules and economic terms enabling Yellow to seek the necessary financing. The Union's bottom-line proposal included the $11.00 dollar package that Yellow has been telling the Union and its members would be available if the Union sat down with Yellow's leadership to jointly work on a solution to its debt crisis. Yellow rejected the Union's proposal earlier today and provided the Union with a proposal that was less than what it had told the Union and the members as recently as late as last week would be available. The Union rejected Yellow's counter and, early this afternoon, reiterated that its prior, bottom-line term-sheet was its bottom line. Yellow has not yet responded to the Union.
The Union stands ready to work with and assist Yellow in its effort to secure financing to avert a shutdown provided Yellow agrees to TNFINC's proposal. While we await Yellow's response, we ask that you remain the professionals that you are famous for. We will keep you informed of developments as they arise.
Download:

Yellow7252023.pdf