Movies/Film Equipment Training @ 492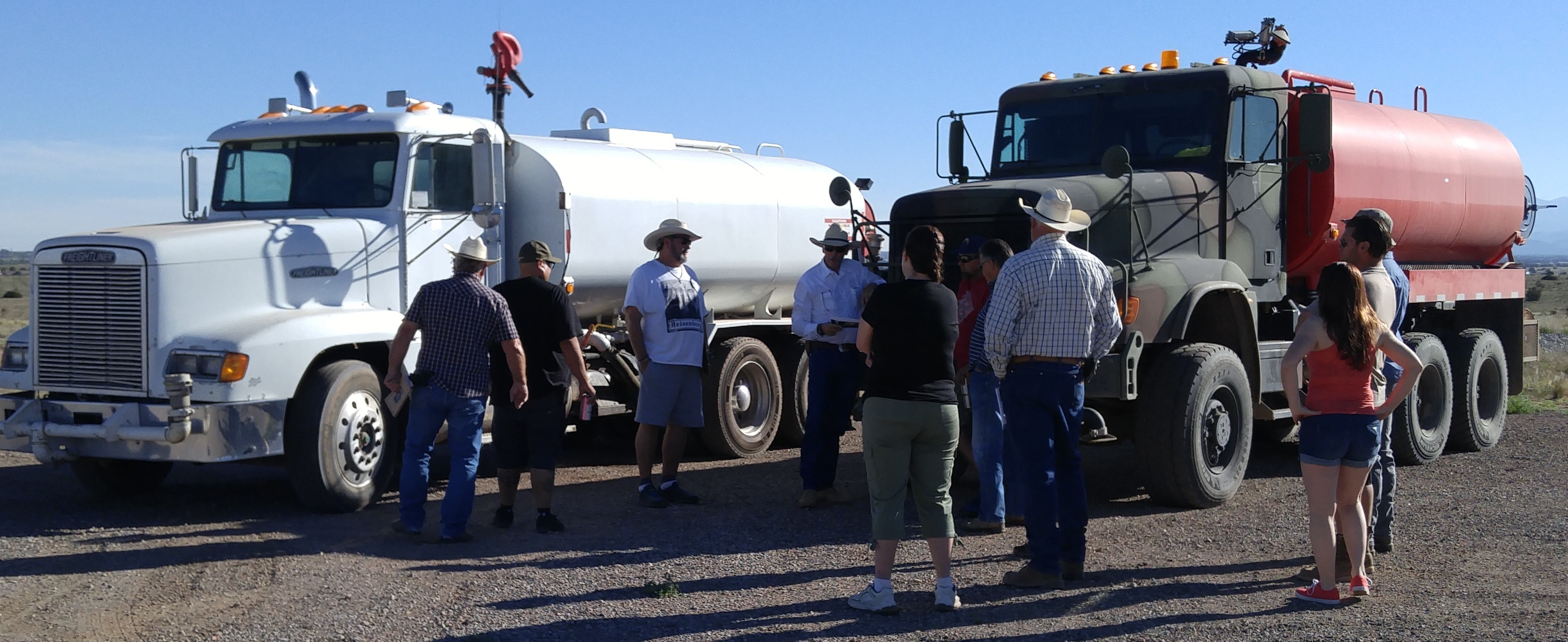 The Teamster Local 492 Film Division held a training class on Saturday June 17, 2017 at Santa Fe Studios to help Teamster drivers learn more about some of the common equipment operated by Teamsters in the NM Film industry. With hands on training, the 31 participants spent about 7 hours learning how to operate Honeywagons, Water Trucks, and Landalls. See more pictures here. The film equipment training class was a first of its kind for Local 492, which was put together by our Film Division Business Agent Melissa A. Malcom. We would like to thank her for all the time she spent organizing & putting this class together, creating teaching materials, and donating her weekend for the class.
We would also like to thank our fellow 492 Film Division drivers; Kip Wolverton (who taught the water truck class), Harold Martinez (who taught the Landall class), and Josh Hauser (who taught the Honeywagon class). We could not have done this without these men donating their time, skills and great knowledge of this equipment for this event! Thanks to Business Agent Trey White for coming up to Santa Fe on Saturday to help out!
A special thanks to all the vendors who donated the equipment and studio space for the class:
Honeywagon- Mark Russell (Reel Trucks), Landall and Tractor- Mario Medina (Advantage Paving), Water Trucks- Elliott Locations & Eric Rivera, and P-Mo- Mike Russell (MBR). Also thank you very much to Octavio Marin of Santa Fe Studios for the space to train on this big equipment. We definitely needed the large area Santa Fe Studios donated for the day.
Thanks to all that participated, it all went off perfectly, other than it was a very hot day, and so we appreciate all of you sticking it out for the entire day!