TEAMSTERS COMPETE IN THE 2023 NEW MEXICO TRUCK DRIVING CHAMPIONSHIPS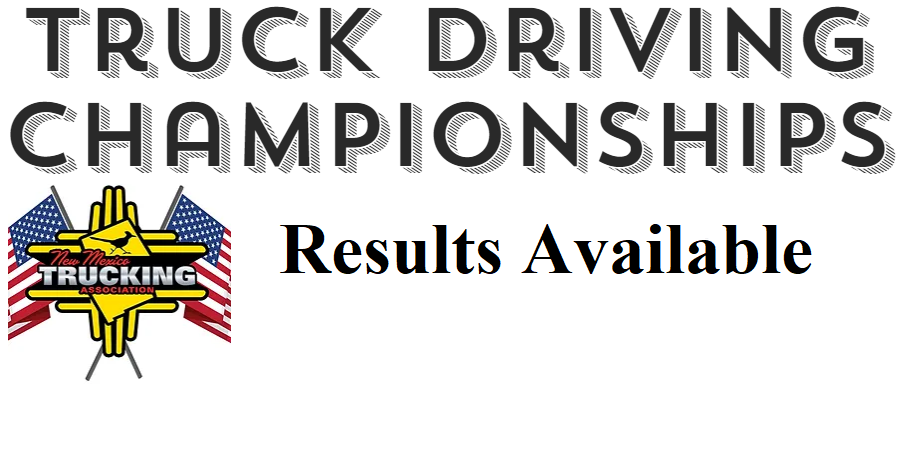 TEAMSTERS COMPETE IN THE 2023 NEW MEXICO TRUCK DRIVING CHAMPIONSHIPS
This year there were 25 Teamsters from ABF Freight, Sandia Labs, and Yellow Freight among the 122 drivers that competed in seven different divisions of the championships, from 3 axle to 5 axel trucks and step-van.
Congratulations to all of the Teamsters that competed and those who took home a trophy.
Brother Shawn Hale of ABF Freight took first place in the 3-axle division and will now go on to represent New Mexico at the National Truck Driving Championships in Columbus, Ohio this August.
3 Axle- 2nd place Brother Mike Johnson of Yellow Freight
Flatbed- 2nd place Brother Gerald Benavidez of ABF Freight
Twins- 3rd place Brother Ralph Garcia of ABF Freight
2022 Driver of the 2nd Quarter- Brother Gerald Benavidez of ABF Freight
2022 Driver of the 3rd Quarter- Brother Justin Gallant of ABF Freight
Below are all of the 492 Teamster brothers and sisters that competed:
ABF Freight: Gerald Benavidez, Justin Gallant, Ralph Garcia, Ramon Garcia, Shawn Hale, Frankie Leyba, David Logan, Joey Padilla, and Kirk Weis, and Robert Zamora.
Sandia Labs: Bernadette Baca, Dominic Torres, and Luis Vergara.
Yellow Freight: Stanley Aragon, Robert Barnes, Thomas Bittel, Mike Johnson, Stanley Moore, Bertha Perez, Sal Perez, Jorge Sanchez, Gabriel Sandoval, Victoria Silva, John Sotomayor, Vincent Torres, and Nick Vigil.
Click Here to see all the scores courtesy of NMTDC
Article written by Brother Joseph Carrillo.
Download:

2023_NMTDC_FINAL_SCORES.xlsx