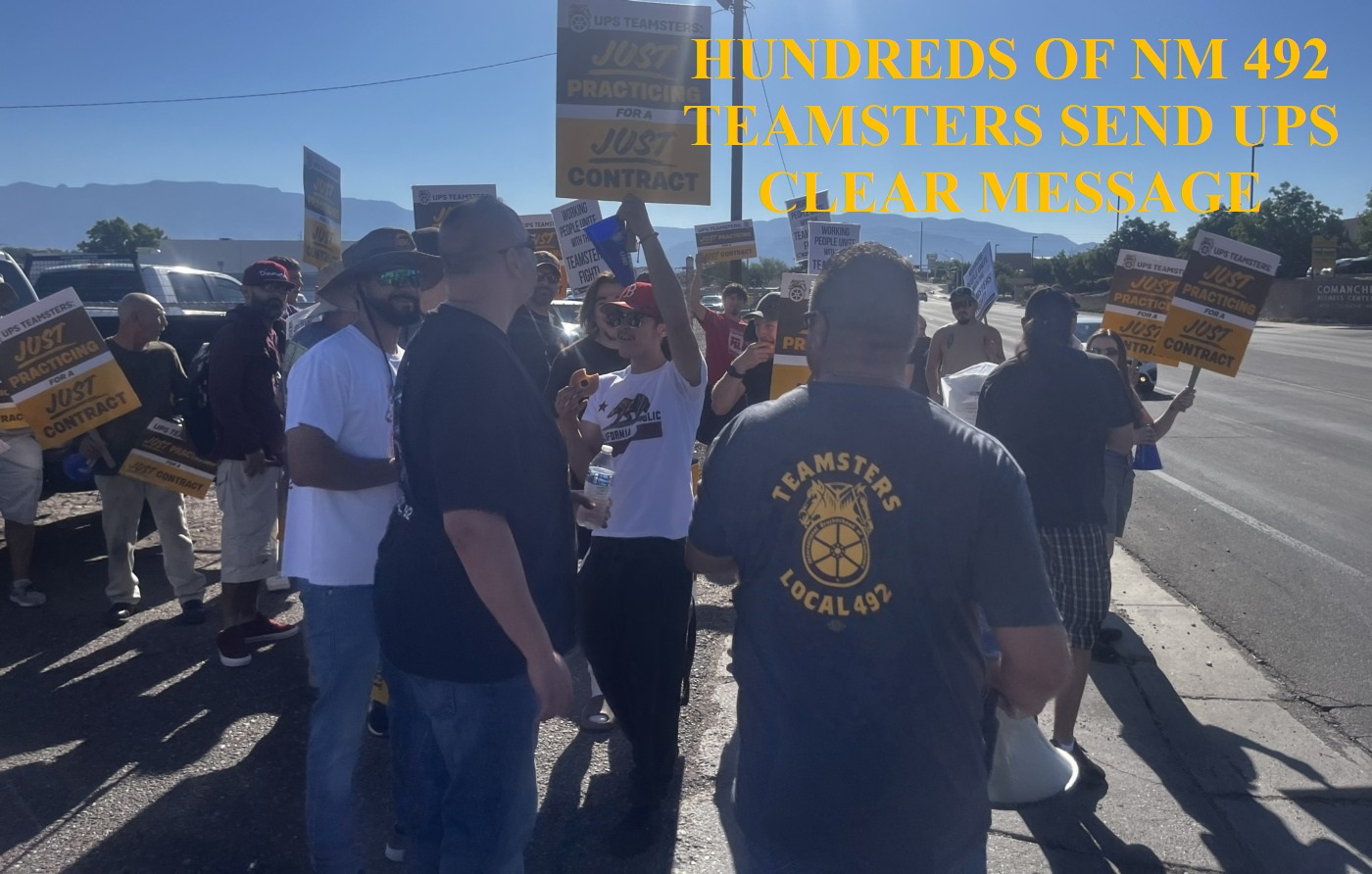 Teamsters Local 492 would like to take this opportunity to thank all of you that came out for the 492 Practice Picketing at New Mexico UPS locations including Albuquerque, Alamogordo, Las Cruces, Roswell & Santa Fe NM. Today at the UPS Comanche Center, we had over 300 people show up.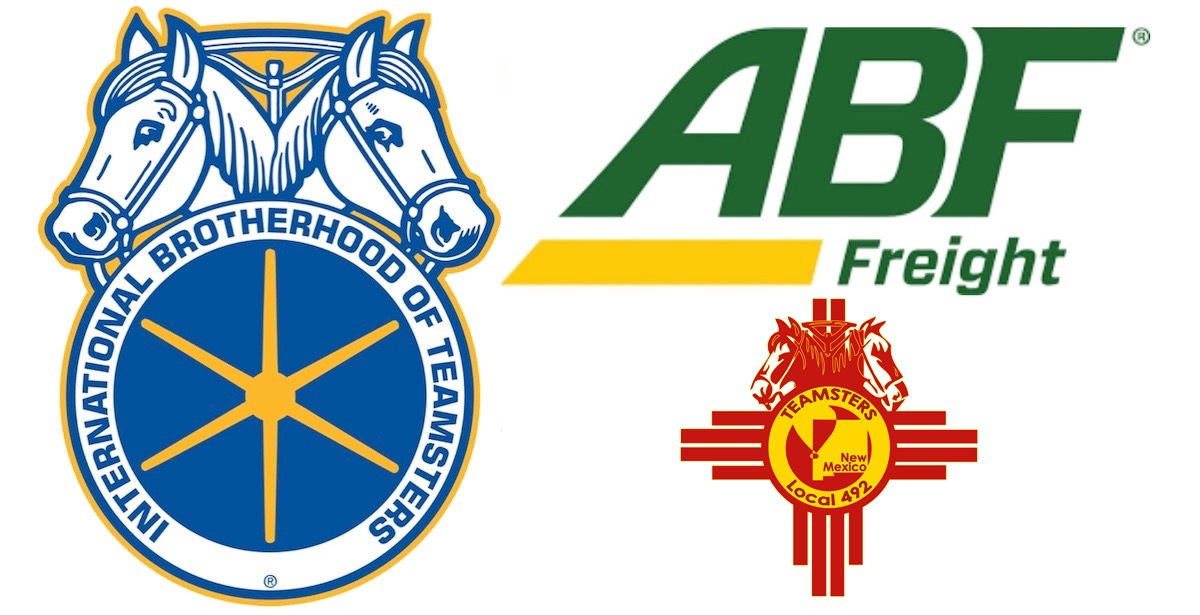 ABF NMFA & Supplemental CBA Implementation Schedule 7/7/2023 - Of the 90 eligible voters, the 492 (New Mexico) ABF PU&D Teamsters voted 53-2 to ratify their Western States Pickup & Delivery Supplement.   Please be advised the new ABF National Master Freight Agreement, including ALL Supplements, has been fully ratified by the local union membership.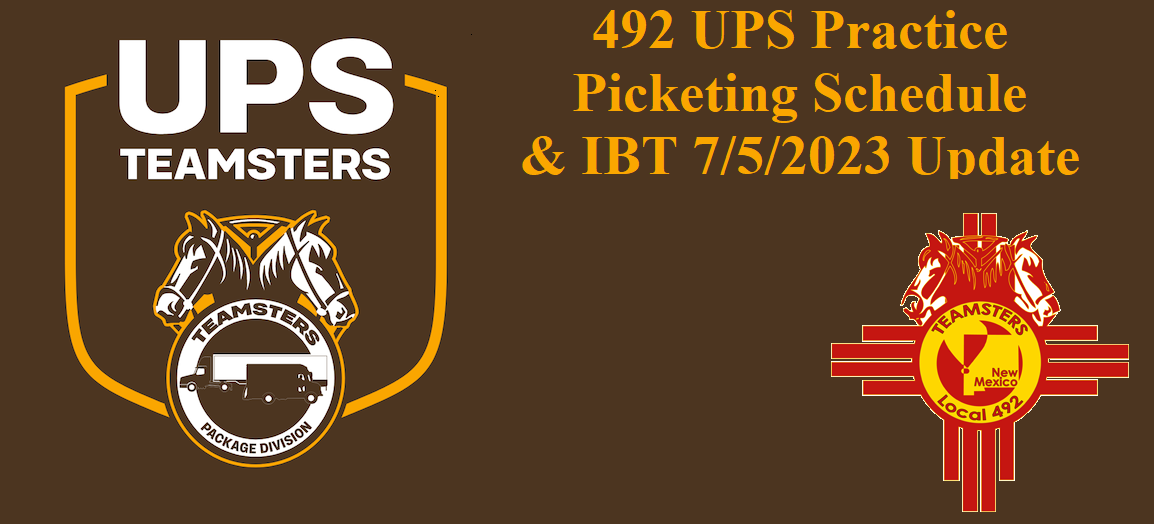 492 UPS Practice Picketing Schedule Brothers and Sisters, 7/5/2023- As you may know, the IBT is being proactive in every possible way when it comes to showing UPS that we are serious about getting the contract you deserve. This includes practice picketing around the country. Local 492 is participating in the practice and we need all hands on deck when we hit your center.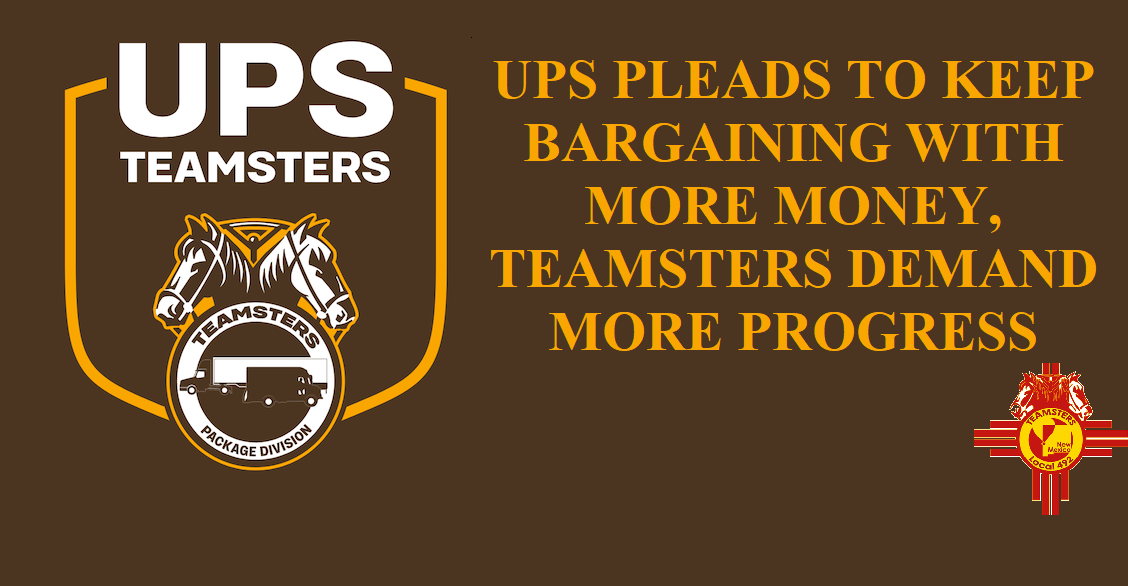 UPS PLEADS TO KEEP BARGAINING WITH MORE MONEY, TEAMSTERS DEMAND MORE PROGRESS Today, UPS, under extraordinary pressure from the Teamsters to deliver a strong contract, gave the union a revised counterproposal with significant movement on wages and other economic language.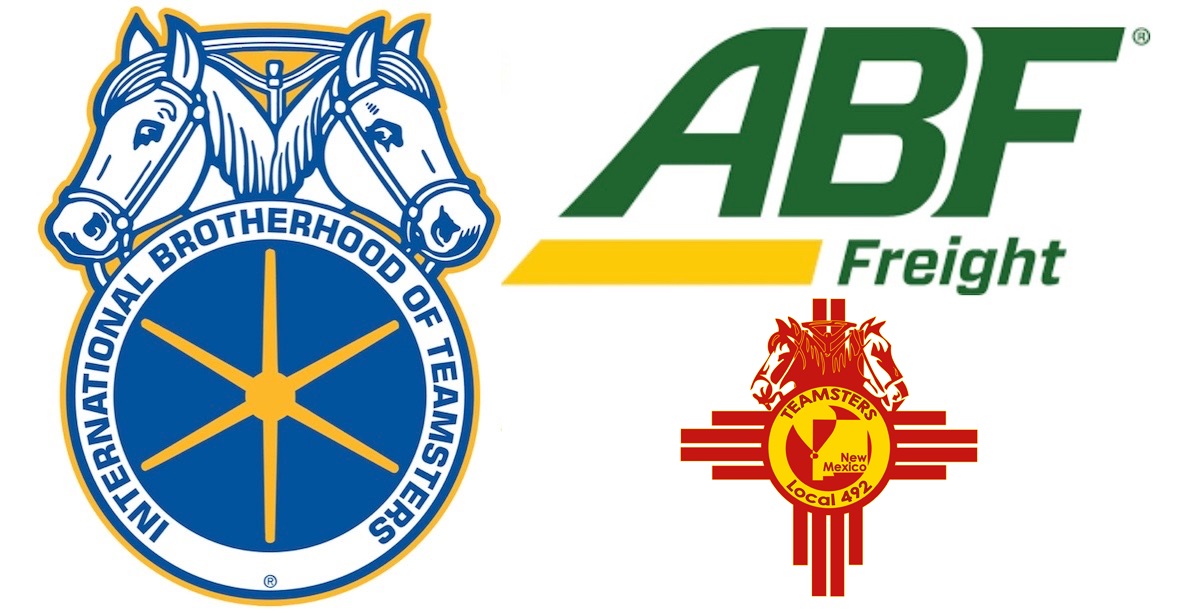 The ABF Dock PUD Western Supplement, and two Office Supplements in the East have failed to pass. I have been in contact with the Western Freight Director and I am awaiting instructions from the IBT on how we will proceed. As we all know, the IBT has stated that we will have a signed contract by expiration (June 3Oth) or we will be on the street.
Download:

492_ABF_Vote_Tally2023.pdf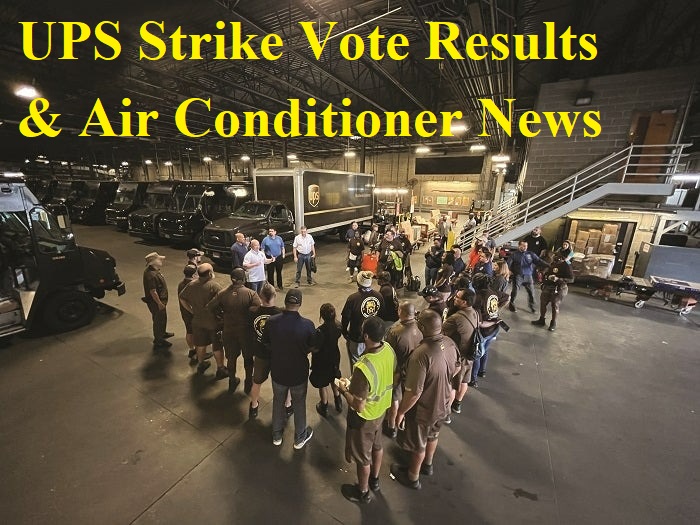 Teamsters Vote By 97 Percent to Strike if UPS Fails to Deliver Strong Contract UPS Teamsters have voted by an overwhelming 97 percent to authorize a strike, giving the union maximum leverage to win demands at the bargaining table.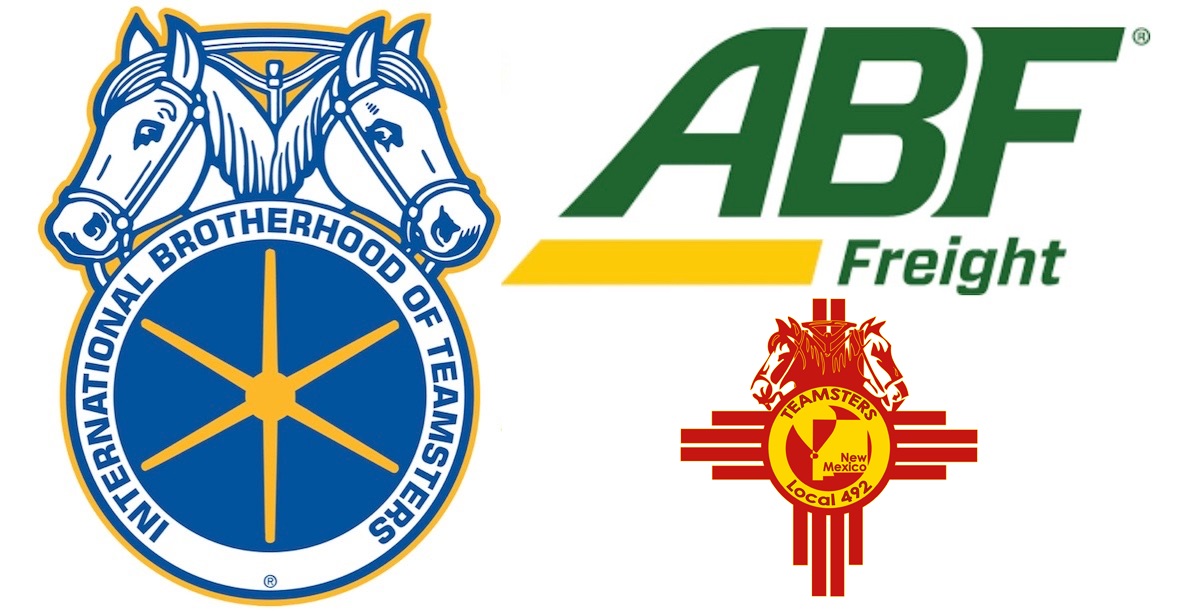 There will be contract ratification meetings and a vote. Due to the short time until the expiration of the contract, Teamsters Local 492 will be voting on the contract in person at the Union Hall. Any employee of ABF and member in good standing will be able to cast a ballot at the Union Hall.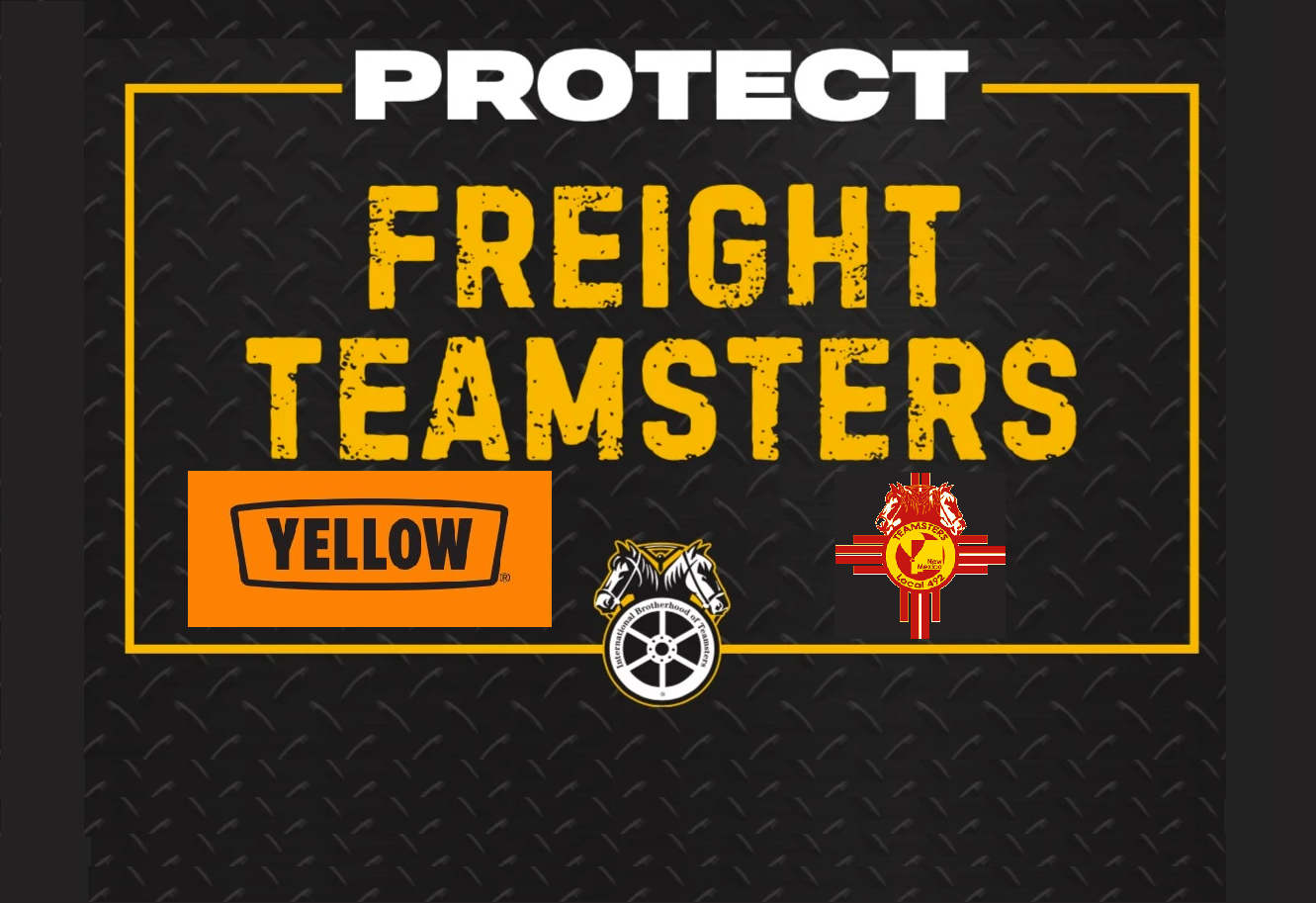 The Teamsters have learned that Yellow is talking to members about the company's proposed change of operations and trying to blame the union for not allowing it to change its business model. What Yellow is doing is wrong. The company is misleading members with false information. 
Download:

Yellow_Update_Proposed_LOA2023June6.pdf ,

IBT_Fact_Sheet_Yellow6132023.pdf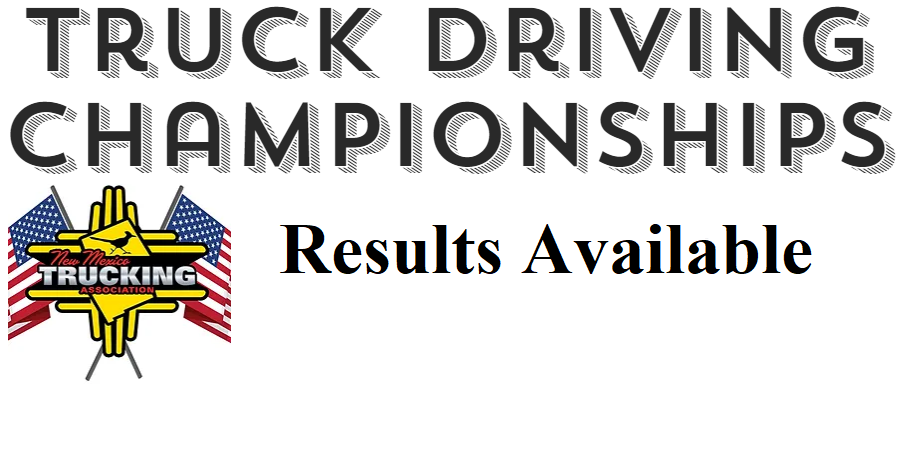 TEAMSTERS COMPETE IN THE 2023 NEW MEXICO TRUCK DRIVING CHAMPIONSHIPS This year there were 25 Teamsters from ABF Freight, Sandia Labs, and Yellow Freight among the 122 drivers that competed in seven different divisions of the championships, from 3 axle to 5 axel trucks and step-van. Congratulations to all of the Teamsters that competed and those who took home a trophy.
Download:

2023_NMTDC_FINAL_SCORES.xlsx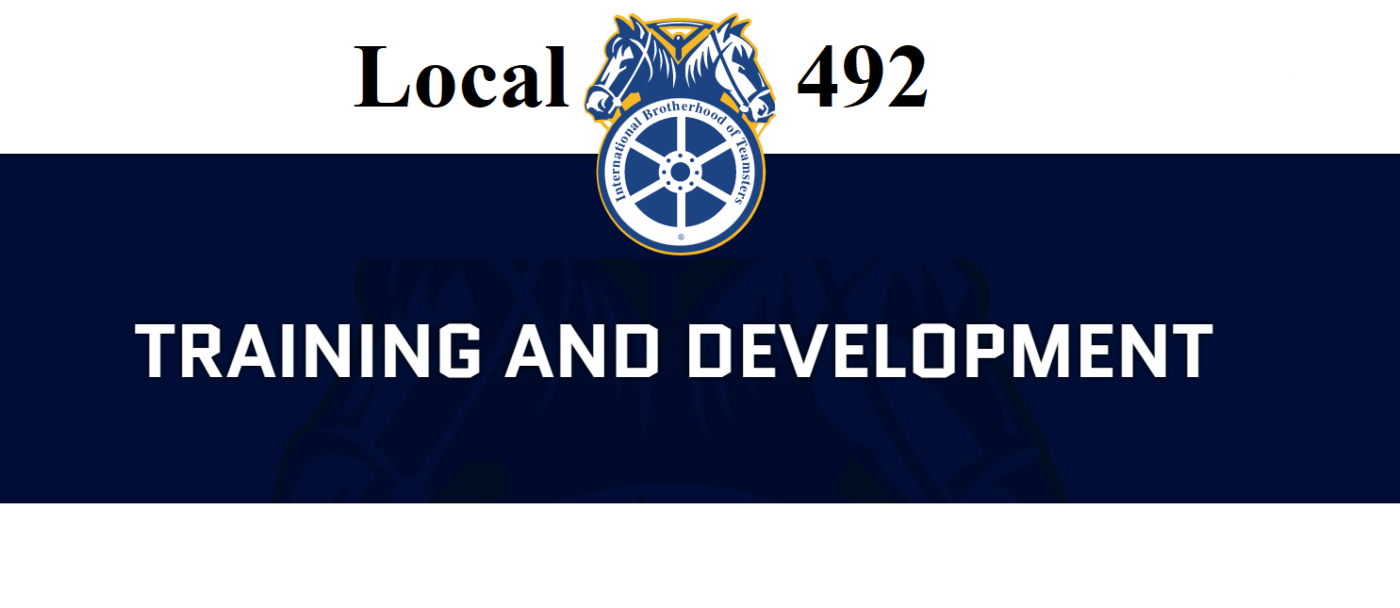 Local 492 Teamster Brothers and Sisters, Teamsters Local 492 will be hosting the IBT's training and development department for an internal organizing training seminar available for any local 492 member to attend. This course will teach our members how to strengthen our union from within.