Article Archives:
Next of 235 articles
YRC 2017 Change Of Operations Decisions
Updated On: Aug 31, 2017 (22:52:00)
The following are the decisions from the YRC Multi-Region Change of Operations MR-UE-01-08/2017 and MR-CO-01-08/2017 which were heard on Thursday, August 24, 2017 in Rosemont, IL. Below are links to the documents about both proposed changes in operations and the decisions.
YRC - MR-UE-01-08/2017
YRC Freight, Inc. 2017 Utility Employee Change of Operations (Article 3, Section 7)
August 30, 2017 Multi- Region Change of Operations Committee Decision YRC - MR-UE-01-08/2017
YRC - MR-CO-01-08/2017
YRC Freight, Inc. 2017 Network Enhancement Change of Operations (Article 8, Section 6)
August 30, 2017 Multi- Region Change of Operations Committee Decision YRC - MR-CO-01-08/2017
Download:

YRC-MR_UE-01-082017.pdf,

YRC-MR-CO-01-082017.pdf
NM Film Adds $500M to NM Economy
Updated On: Aug 09, 2017 (23:32:00)

From The New Mexico State Film Office Record-Shattering Year for Film Industry in New Mexico with Half a Billion Dollars Injected Into NM Economy by Film Industry.
New Mexico's film industry injected $505 million (more than a half a billion dollars) into the economy last year, shattering the previous record by more than $115 million. This news comes shortly after the U.S. Department of Commerce ranked New Mexico's economy the third-fastest growing in the nation and seventh in the nation for private-sector job growth. The data shows that the industry continues to support more jobs, with over 448,304 worker days in FY17. Local 492 had about 300 Teamsters working in the NM film Industry last year.
Brian O'Leary, Senior Vice President Tax NBCUniversal said, "The stability of the tax credit program, an expanding and increasingly skilled local workforce, and best in class industry support from the New Mexico film office are just some of the critical elements that have led to a thriving industry cluster in New Mexico."
In FY17 alone, TV series and pilots produced in New Mexico included: Better Call Saul, Season 3 (AMC), The Night Shift, Season 4, Midnight, Texas, Season 1 and The Brave, Season 1 (all 3 from NBC), Longmire, Season 6 (Netflix), Graves, Season 2 (EPIX), The Girlfriend Experience, Season 2 (STARZ), Waco, Mini-Series (Paramount TV Network), The Ballad of Buster Scruggs (Netflix), Get Shorty, Season 1 (EPIX), Logan (Twenty Century Fox), Godless (Netflix), Woman Walks Ahead (Black Bicycle Entertainment), Hostiles (Yellow Hawk, Inc.), Scalped pilot (Horizon Scripted Television), Soldado (Black Label Media), T@gged Season 2 (Dreamworks), Monster of God pilot (TNT), Mission Control pilot (CBS), Villa Capri (Broad Green Pictures), Cliffs of Freedom (Freedom Films, LLC), Horse Soldiers (Jerry Bruckheimer Films).
"New Mexico's film and television industry is continuing to diversify our economy and create good jobs for New Mexicans," said Economic Development Cabinet Secretary Matt Geisel. "New Mexico's unique natural wonders, powerful incentives and incredible workforce are continuing to drive our state forward."
"Continued growth in the industry means not only dollars into the economy, but also more employment opportunities for New Mexicans," said New Mexico State Film Office Director Nick Maniatis. "This is the diversity the New Mexico economy needs and we are proud of the hard work and dedication our citizens have provided to build the industry in our state."
Movies/Film Equipment Training @ 492
Updated On: Jun 19, 2017 (10:32:00)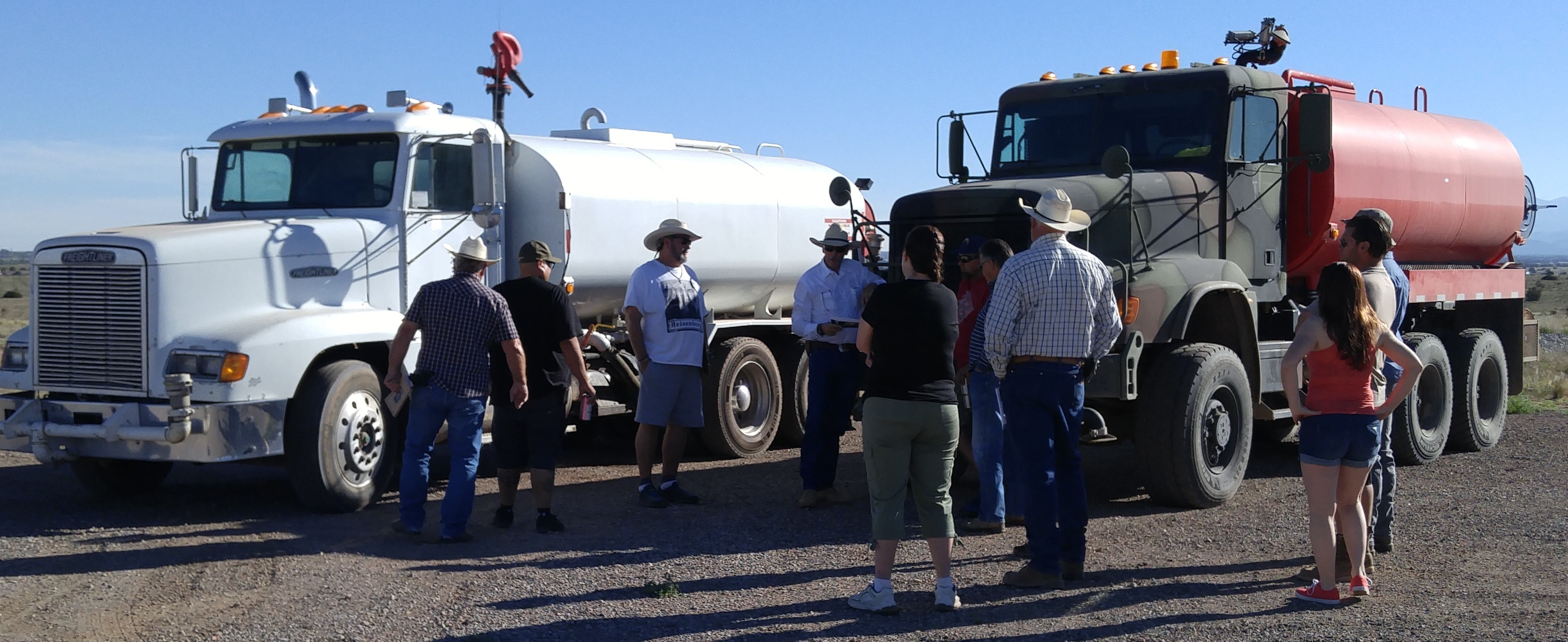 The Teamster Local 492 Film Division held a training class on Saturday June 17, 2017 at Santa Fe Studios to help Teamster drivers learn more about some of the common equipment operated by Teamsters in the NM Film industry. With hands on training, the 31 participants spent about 7 hours learning how to operate Honeywagons, Water Trucks, and Landalls. See more pictures here. The film equipment training class was a first of its kind for Local 492, which was put together by our Film Division Business Agent Melissa A. Malcom. We would like to thank her for all the time she spent organizing & putting this class together, creating teaching materials, and donating her weekend for the class.
We would also like to thank our fellow 492 Film Division drivers; Kip Wolverton (who taught the water truck class), Harold Martinez (who taught the Landall class), and Josh Hauser (who taught the Honeywagon class). We could not have done this without these men donating their time, skills and great knowledge of this equipment for this event! Thanks to Business Agent Trey White for coming up to Santa Fe on Saturday to help out!
A special thanks to all the vendors who donated the equipment and studio space for the class:
Honeywagon- Mark Russell (Reel Trucks), Landall and Tractor- Mario Medina (Advantage Paving), Water Trucks- Elliott Locations & Eric Rivera, and P-Mo- Mike Russell (MBR). Also thank you very much to Octavio Marin of Santa Fe Studios for the space to train on this big equipment. We definitely needed the large area Santa Fe Studios donated for the day.
Thanks to all that participated, it all went off perfectly, other than it was a very hot day, and so we appreciate all of you sticking it out for the entire day!
Teamsters Monitor UPS Testing of Drones
Updated On: Jun 05, 2017 (22:44:00)

The ongoing development of drone technology – or unmanned aerial vehicles – raises important questions and challenges for Teamster members at UPS. Earlier this year, the company tested a drone that launches from the top of a package car.
A new article out last week explores the use of automation as the future of parcel delivery.
"The Teamsters Package Division and the union as a whole are deeply engaged in monitoring these technological developments and strategically preparing for the future, with a particular focus on the impact automation could have on our members at UPS and the entire package delivery industry," said Sean O'Brien, Director of the Teamsters Package Division.
Working with allies and lawmakers, the union is proactively planning on how to respond to this new technology in order to protect UPS Teamsters who may be impacted by automation. The union is also analyzing the safety impact of drones and other automated technology to explore how these issues might be addressed in future bargaining.
Recent FAA-commissioned findings looked at the dangers of drones injuring humans, which seems to be a likely scenario if drones are used in ground-level package delivery. The report also raised concerns about packages being dropped from drones: "For some UAS [unmanned aircraft systems] applications, such as delivery services, there is a risk of losing the payload in flight. If one of these 5-lbs. payloads were to drop from the UAS, it could cause serious injury."
"For all the hype around drones, there is still a lot of uncertainty and time before this technology can be used to make package deliveries to homes. In the meantime, we have to recognize the role of technology when it improves our lives and working conditions but also fight back when technological changes threaten our jobs and puts the community at risk," O'Brien said.
2017 New Mexico Truck Driving Championships
Updated On: May 20, 2017 (11:01:00)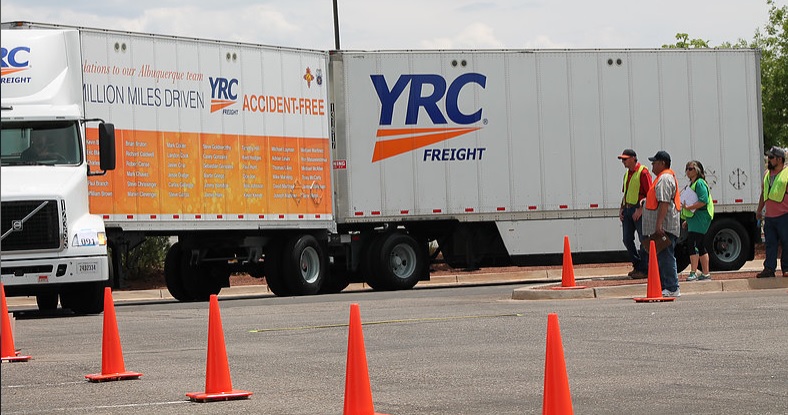 The New Mexico Truck Driving Championships were held at the Isleta Resort for the third year.
There were 103 contestants this year, 31 of them were Teamsters from 4 Companies including ABF, TeamOne, UPS Freight, and YRC who sent their best drivers. Teamsters Local 492 would like to thank and congratulate these great Professional Drivers for competing.
Below is a list of the Teamster Companies that competed (in alphabetical order). ABF is the only Company that submitted information, so we apologize if we missed anyone.
ABF had 14 drivers compete, 6 placed:
1st Place Twins - Steven Kelly Russell
2nd Place 4 axle - Joseph Carrillo
2nd Place Sleeper - Ricky Lucas
3
rd
Place Straight - Kirk Weis
3rd Place Tank - Gerald Benavidez
3rd Place Flatbed - Michael Contreras
Gerald Martinez recently hit 3 million accident free miles and was selected as Driver of the 4th Quarter of 2016 and Driver of the Year. ABF won the Fleet Safety Award for the City Operations in the "100,000 to 500,000 NM miles" category for the 4th year in a row. ABF also won the Fleet Safety Award for the Line Haul Operation in the "Over 5 million NM miles" category for the 6th year in a row. Also competing for ABF; Craig Arellano, Robert Delgado, Fernando Gonzalez, Carl Marquez, Joey Padilla, Chad Sullins, Jesus Vidaca, and Don Wood.
TeamOne (UPS Truckload) won the 500k to 1M Fleet Safety Award again this year and had 2 drivers competing this year; Brian Thais 4-Axle (this is his 9th year competing) & Cam Misner 4-Axle (this is his 5th year competing)
UPS Freight had 5 drivers compete this year:
2nd Place Twins - Keith Brewer
3rd Place 4 Axle – Rick Voeks, who also won Rookie of the Year.
Also competing for UPS Freight; Armondo Hernandez, Joe A Rael, Joe Seijas
YRC had 10 drivers compete this year:
1st Place Sleeper - Michael McAfee
2nd Place 5 Axle - Stanley Aragon II
Wes Johnson was selected as 2016 Driver of the Year and also Competing for YRC was Javier Cruz, Richard Cruz, David Garduño, Martin Griego, Manny Gomez, Samuel Soto, Steven Taylor.
Go down memory lane below:
Download:

TDC Scores.pdf
492 Training on Water Trucks, HoneyWagons and Landalls
Updated On: May 31, 2017 (17:28:00)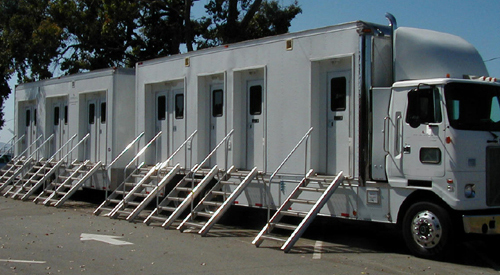 492 Training on Water Trucks, HoneyWagons and Landalls.
Teamsters Local 492 will be offering training classes on June 17, 2017 for Water Trucks, Honeywagons and Landalls. These classes are free of charge and open to any 492 Movie Driver whose dues/fees are current but you must have A Class A CDL. However, this class will be limited to 30 people. Each section will be divided up into 10 people per piece of equipment and will last approximately 2 hours each and if you want to sign up, you MUST agree to attend all 3 sections. Instructors will provide hands-on training (so bring your gloves) as well as written material to take home.
These classes are being offered by your Union to help 492 drivers gain knowledge of this equipment, as well as give Coordinators and Captains a better trained work force. Since space is limited, if your spot is confirmed by the Union and you do not show up, your name will be moved to the bottom of the list for any future classes. You can view more details and also register online by Clicking Here (you must be logged in to sign up).
XPO NJ Drivers Join Teamsters
Updated On: Apr 28, 2017 (00:40:00)

XPO drivers in Trenton, New Jersey voted to join Teamsters Local 701 on Friday, April 14, boosting momentum to a nationwide workers' campaign for fairness at the giant transportation and logistics company.
Also voting on Friday, April 14, drivers in Elgin, Illinois and dockworkers in Aurora, Illinois were not successful at this time seeking Teamster representation. The actions of XPO and its high-priced union busters has been egregious and suspect throughout the company's campaigns and will be challenged through the National Labor Relations Board.
The 34 drivers in Trenton join the hundreds of workers nationwide who have already formed their union as Teamsters. The earlier victories were in Aurora (drivers); Miami; Laredo, Texas; Vernon, Calif.; North Haven, Conn.; and King of Prussia, Pa.
"The victory in Trenton and the company's desperate actions in Illinois show that the XPO workers' campaign is getting stronger and stronger, as freight, warehouse and port drivers fight for a more secure future," said Ernie Soehl, Director of the Teamsters National Freight Division, who is also President of Local 701 in North Brunswick, New Jersey. "The workers help make XPO very successful and they deserve to be rewarded for their hard work."
The drivers are seeking decent and affordable health insurance, a secure retirement, job security and a voice on the job. Port, freight and warehouse workers at XPO are coming together across the country in their fight for a more secure future.
In Late 2016, 52 drivers at XPO Logistics in suburban Philadelphia voted for Teamster representation, who joined workers in Miami, FL; Laredo, Texas; Vernon, Calif.; Aurora, Ill.; and in North Haven, Conn. who have already voted for Teamster representation. In addition, 777 workers at Parsec, Inc., in California, who handle XPO freight, voted to join Teamsters Local 986. Hundreds of XPO trucks come in and out of the Parsec yard each week.
Updated Entryway To 492 Union Hall
Updated On: Feb 24, 2017 (02:21:00)

New History Theme Entryway
Teamsters Local 492 recently updated the Union Hall entryway and had "Spence da Painter" free-hand paint a history theme mural on two of the walls with images from the IBT history books. As you can see from the picture, it looks amazing and Spence did a phenomenal job! You can view more pictures and see his process by Clicking Here. A special thanks to the handy work of two of the 492 Business Agents, Brother Trey White, Sister Melissa Malcom and her husband Brian Chavez for volunteering their free time to update the entryway by painting, hanging moulding, etc. and Retiree Brother Kelvin Holly for getting the floors in the main hall looking great again.
Article Archives:
Next of 235 articles