CORONAVIRUS PANDEMIC - COVID-19
Please Click Here to view information about 492 office hours, meetings ans scheduling changes due to the COVID-19 pandemic. The Retiree lunches are canceled indefinitely. Please go to the 492 retiree page (or click here) for updates.
The IBT has established an information resource center at www.teamster.org/covid-19 for members who are seeking additional information.
We have been getting a lot of complaints of companies not following the NM Mandate. If you wish to report non-compliance within a business or other violations of the public order, you may click here to report them or email the report to covid.enforcement@state.nm.us or contact your local police or sheriff's department on their non-emergency phone lines. When submitting a non-compliance complaint, please provide the following:
Date and time of observed violation,

City

County

Business Name

Business Address
You can also call the Hotline: 1-855-600-3453 to ask questions about the health order or other COVID-19 concerns.
For the latest updates from NM Gov and mandadtes, Click Here.
6/3/2020 - Local 492 has had several calls about the legality of companies asking health questions of its employees, taking temps or requiring them to wear masks. We have also been asked what the Unions position is on these subjects.
The Unions position is that the Company should follow the guidance of the CDC and the Law. The NM State Government has mandated masks. The EEOC has weighed in on the legality of companies asking health questions of its employees. In short it is legal, but you can read the Q&A from EEOC by clicking here. We highly recommend everyone read this document. We have highlighted some points of interest for you convenience.
5/13/2020 - COVID-19 Testing in NM - Governor Lujan Grisham has announced that there will now be COVID-19 testing available to everyone, not just those that have symptoms or have been exposed. This is great news for NM, as we are one of the few states that has made this testing available to EVERYONE. These tests are provided at no cost to New Mexicans. There has also been an expansion of facilities statewide that are doing these tests. To find a testing location nearest to you, Click Here.
NM State Mask Mandate: New public health emergency changes include a requirement, beginning Saturday, May 16th, that everyone wear face coverings in public, with exceptions for eating, drinking and exercising. Under the expiring order, only retail workers were required to wear face coverings.
"As the state opens up and our risk increases, the only way we save lives and keep the gating criteria where it is if we're all wearing face coverings," the governor said. "It's not a guarantee against the virus, but it really helps slow the spread, and that's why we're mandating it." You can Read More Here
Local 492 encourages everyone to continue to help flatten the curve in NM by washing your hands, do not touch your face and wear a face covering whenever you are at work and in public. We all need to do our part to get NM safely opened again.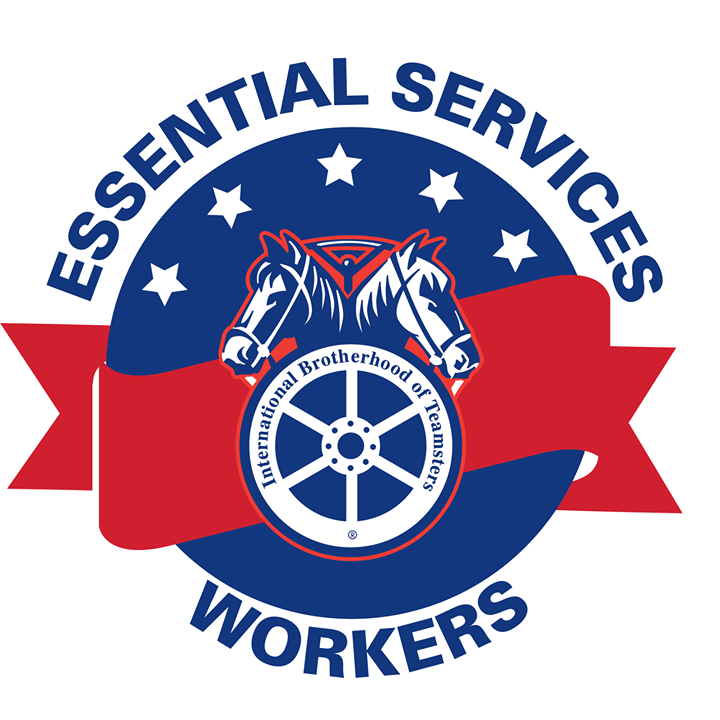 Emergency Waivers for CDL/CLP and Medical Certificate Renewals
Commercial drivers are experiencing problems renewing their Commercial Driver's Licenses (CDLs) and Medical Certificates as many State Driver's Licensing Agencies are complying with the Centers for Disease Control (CDC) guidance on social distancing. Medical providers nationwide have reprogrammed their activities and resources to meet the increasing need for medical support to deal with the public health crisis we are facing due to the Coronavirus. In response to this growing crisis, the Federal Motor Carrier Safety Administration (FMCSA) granted waivers that provide temporary regulatory relief as detailed below through June 30, 2020. Click Here For More Info

Episode 191: Coronavirus Update #6 - Listen to the newest special edition of the Teamster Nation Podcast, and hear the latest health and safety tips for those on the job, as well as news from the Port and Waste divisions. Plus, UPS driver delivers hand sanitizer to New York's finest.
Episode 190: Coronavirus Update #5 - Listen to the latest special edition of the Teamster Nation Podcast, and hear an update from the union's Rail Conference and Motion Picture and Theatrical Trade Division, as well as the Organizing Department. Plus, what it's like to work inside a grocery warehouse in the age of COVID-19.
Episode 189: Coronavirus Update #4 Face Masks & Respirators, Stimulus Checks, Car Rental Industry Update. EPISODE NOTES: Listen to the latest special edition of the Teamster Nation Podcast, and hear the latest health and safety tips regarding Face masks and respirators for those on the job, as well Capitol Hill legislative action and news from the union's Industrial Trades and Airline divisions. Plus, inside the daily work of a New Jersey sanitation worker.
Popular Topics:
FMCSA Waivers For Commercial Drivers CDL & Medical Cards
Cares ACT Fact Sheet (Unemployment, Paid Sick, Stimulus Check, etc.)
New Unemployment Ins. Guidance
UPS & UPS Freight COVID-19 Update, Click Here
UPS Freight Health Care COVID-19 Update Click Here
ABF & YRC Freight COVID-19 Updates, Click Here
Movie Workers COVID-19 Updates, Click Here
Sysco - Best Practice Policies: COVID-19 Food Supply Emergency
Airline COVID-19 Update, Click Here
Unions Help In Workplace Safety
Exposed and Infected Workers Rights And Employer Responsibilities Updated 4/24/20!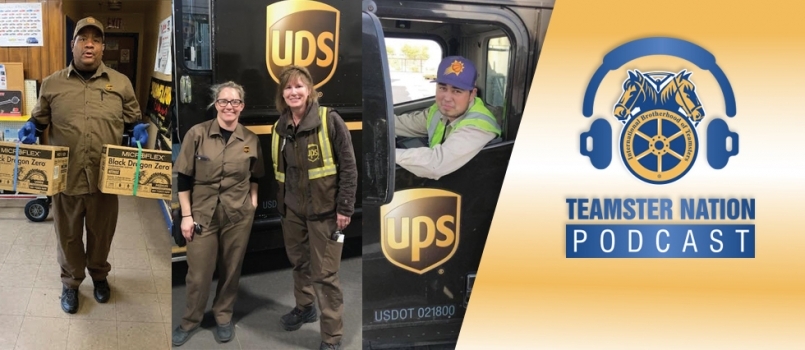 EPISODE NOTES: Click Here to listen to this special episode of the Teamster Nation Podcast focused on UPS Teamsters and learn what the union is doing to protect the health and safety of these essential logistics workers. Featuring interviews with Teamsters General President Jim Hoffa; Teamsters Package Division Director Denis Taylor; and Teamsters Health and Safety Department Director Lamont Byrd.
The IBT is now posting Pictures of Teamster Hidden Heroes. Simply reply to this email with pictures or You and/or your Coworkers at work and we will submit them for post. Click the picture below to view the current pics.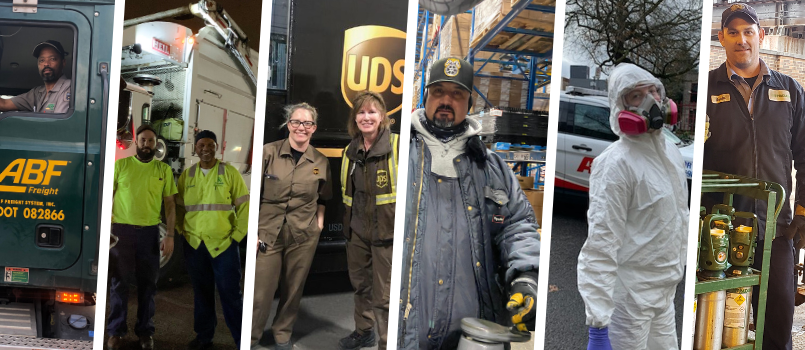 COVID-19 EPISODE #2 3/30/2020 -NOTES: Listen to this second special edition of the Teamster Nation Podcast dealing with the coronavirus epidemic, and get the latest health, safety and legislative news from America's Strongest Union. Plus get updates from the heads of the Package and Convention, Trade Show and Casino divisions. Listen here: http://ibt.io/COVID19UPDATE2
TEAMSTERS WANT STIMULUS BILL TO ADDRESS SAFETY FOR ALL WORKERS
Union Says Those Working Outside of Health Care Industry Must Also Be Protected
3/25/2020 - The Teamsters are raising concerns that coronavirus-related stimulus legislation still being negotiated in Congress is not addressing the health and safety of workers across industries.
Whether it's those in food processing, drivers who transport goods to market, those who stock the shelves, or cashiers who handle the sales, these are critical workers who need to be on the job right now. They, and others like them, want the federal government to outline standards that would ensure their personal safety in the midst of this COVID-19 crisis.
Of course, there are many others who are still working at this time and whose health must be considered, including public sector, sanitation and medical waste workers who are putting their lives at risk by doing their jobs during this pandemic.
"We understand during this outbreak that the welfare of health care workers is paramount," Teamsters General President Jim Hoffa said. "But we are concerned that other essential frontline workers will be left out of mandates for federal OSHA guidance and funding for personal protective equipment (PPEs)."
The Teamsters have called on the Administration to issue a comprehensive Temporary Emergency Standard from OSHA to provide guidance and compel action from employers to keep members safe on the job, and the unions need funding for PPEs for these workers as well. The union is also urging Congress and the Administration to take swift action to address these critical health and safety needs in the stimulus bill currently being debated.

COVID-19 EPISODE #1 NOTES: Listen to this special episode of the Teamster Nation Podcast addressing the coronavirus outbreak, where Teamster staff lets members know what they are doing to help members stem both illness and economic loss. Plus a look at the special challenges going on the Healthcare and Solid Waste and Recycling divisions during this challenging time.
The International Brotherhood of Teamsters is closely monitoring the global health crisis caused by the coronavirus pandemic. View factsheet from the Safety & Health Department below.
The following is a list of additional resources from the CDC, OSHA, WHO and other agencies to help us all get through this challenging period.
*This is an emerging, rapidly-evolving situation. This page will be updated as the pandemic and responses to it are developed.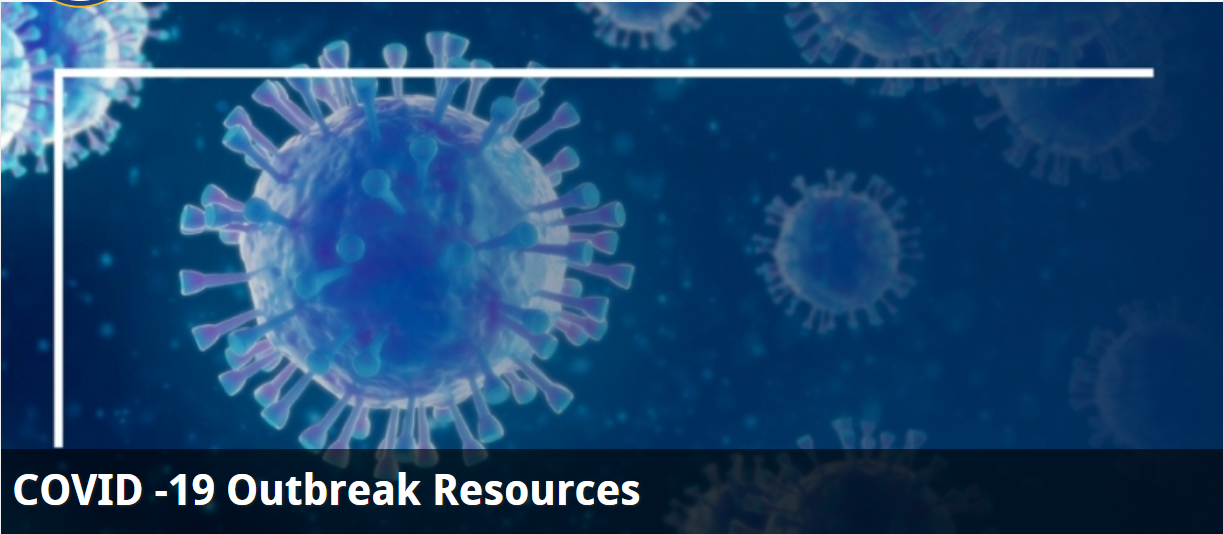 TEAMSTERS STATEMENT ON CORONAVIRUS PANDEMIC
(WASHINGTON) – As the United States responds to the outbreak of COVID-19, we must ensure that working people are able to perform their jobs in a safe working environment and that sick leave is available to all workers. Without adequate sick leave, workers will be forced to continue working in order to provide food and housing for their families, thus potentially exposing others to the virus.
Federal, state and local governments, as well employers, need to listen to front-line workers in every industry about the actions needed to keep working people safe on the job and to protect our communities.
Teamster members have greater job protections than nonunion workers. However, every worker must be provided basic economic security and protections during this crisis.
The Teamsters will fight to ensure that:
Everyone has access to free COVID-19 testing;

Every worker is provided some form of paid sick leave;

Workers are not punished for calling in sick;

Frontline workers who treat potentially infected populations be provided with the appropriate protective equipment;

Workers understand that they are entitled to worker compensation benefits if they are infected as a result of their work;
Those receiving unemployment benefits while affected by COVID-19 are exempt from searching for work during that time. It is imperative that we come together as a nation to ensure that sick workers and their families stay home when they are sick, continue to be compensated and protected during this time and that federal, state and local governments do everything in their power to keep workers protected during this crisis. We have established an information resource center at www.teamster.org/covid-19 for members who are seeking additional information.
Download: