Show Your Teamster Pride!
Teamsters Local 492 Store
Items below are shown at a 25% discount price for 492 Teamsters. Click On the Picture to zoom in to photos. These items are available to be purchased at the Union hall (no shipping available)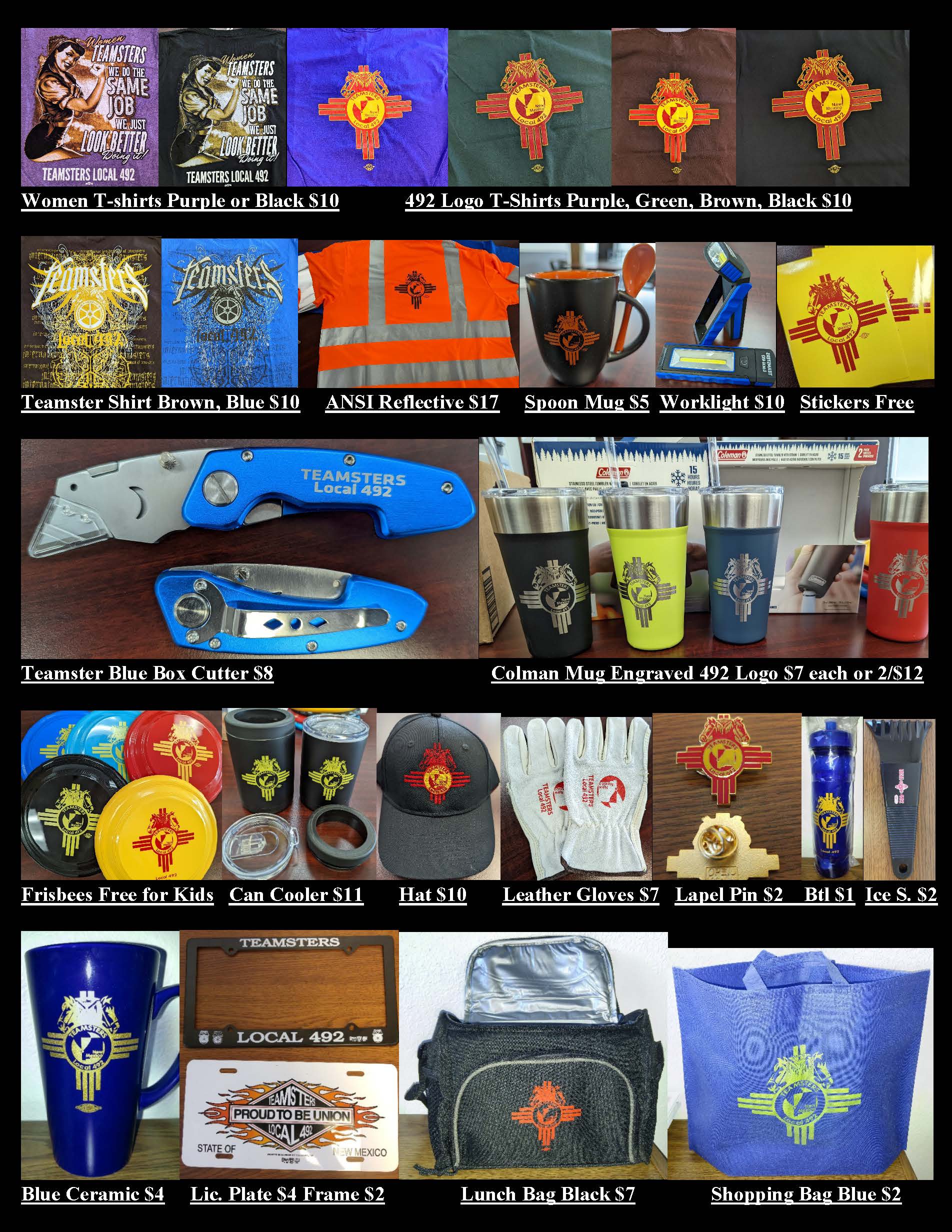 Teamster Jackets (Special Order Only)
Jackets can only be bought as a pre-paid pre-order, which is currently $93. Options include: Size, embroidered Name with or without the Company Name. Call Monique Montoya at 505-344-1925 ex 12 for more details.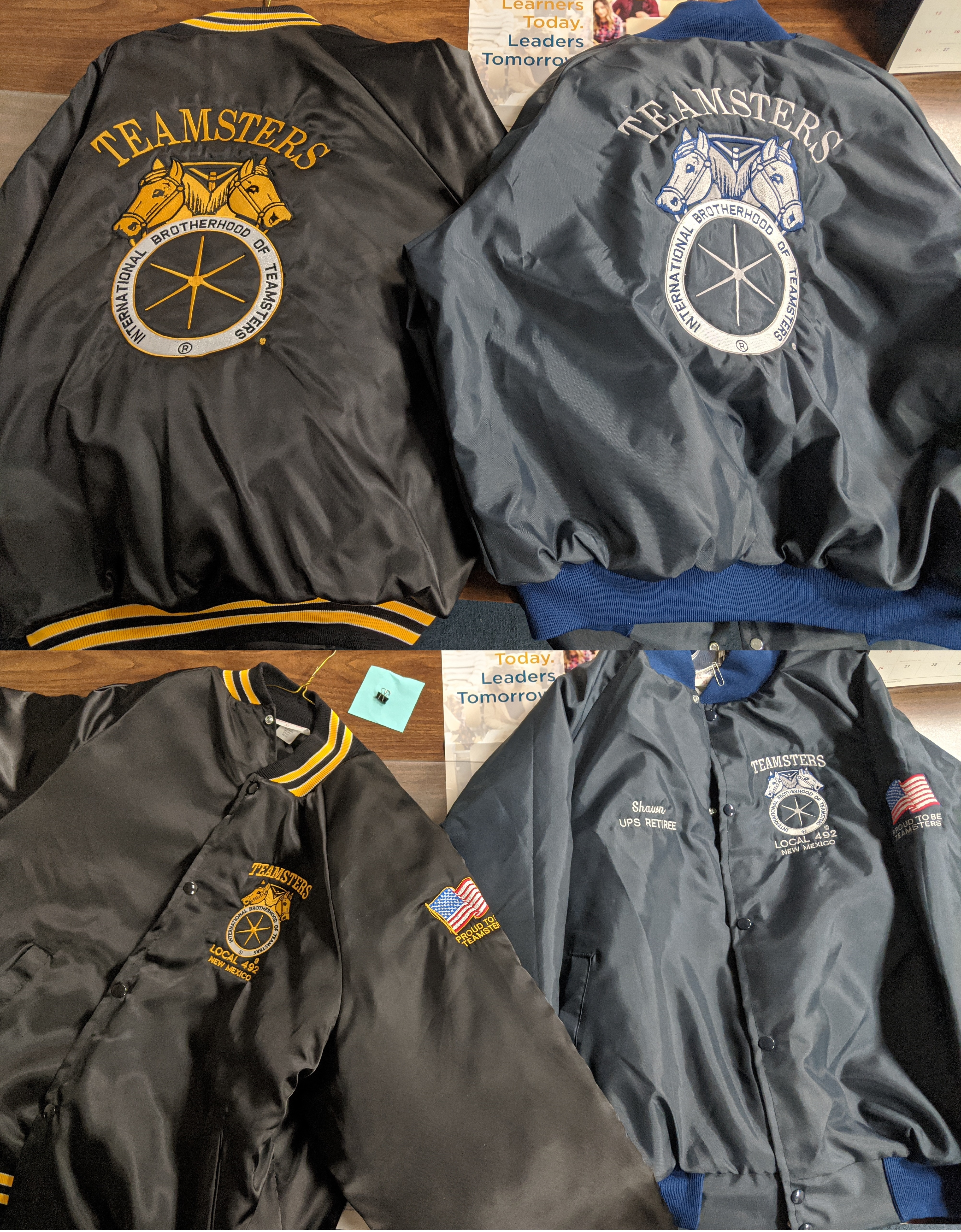 Page Last Updated: Mar 66, 2022 (22:09:12)