Southwest Multi-Craft Health & Welfare Trust Fund (Southwest Service Admin)
Updated On: Aug 236, 2022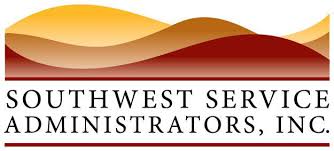 Teamsters at AmeriPride Linen, Creamland Dairy, Franklin Earthmovers, Hertz, Los Alamos LANS/TRIAD, N3B, OMI/CHM2/Jacobs, Penske, Team One Contract Services have insurance through Southwest Multi-Craft Health & Welfare Trust Fund (Southwest Service Admin)
PHONE: 505-265-8422 or 1-800-926-5581 FAX: 505-266-0922
2300 Buena Vista Dr SE #127, Albuquerque, NM 87106
2022 Safety Incentive Info
It's time once again, for the Southwest Multi-Craft Health & Welfare Trust Fund's Safety Incentive Bonus application period. In March 2022, the Board of Trustees announced and mailed to participants that the Fund will no longer mail Applications to all participants. To download the application, Click English Application or Spanish Application. Participants who have worked at least 360 hours during the Plan Year September 1, 2021 through August 31, 2022 are eligible to participate. The Participant Notice Can Be Viewed Here.
Applications are now available for completion online! Southwest Multi-Craft/Southwest Service Administrators has created a secure dynamic form, visible when a participant registers and logs in to the SSA portal by clicking "Contact Us/Secure Messaging". This dynamic form is very similar to Turbo Tax. It begins with a question and based on the response directs the user appropriately. Click to View a screenshot of the process which will require that the participant upload at least one document (card/certificate) and list at least one employer to complete the form. Participants may also upload their completed form electronically via a pdf document or picture.
Applications are due no later than Monday, October 17th and must reach the Fund Office by mail, fax or electronic submission and include all proof of classes taken during the Plan Year. Click Here to View a Tip Sheet outlines the program requirements for reference. Southwest Multi-Craft/Southwest Service Administrators anticipates checks to be mailed approximately the first week of December.
Southwest Multi-Craft/Southwest Service Administrators is happy to assist participants with questions regarding submission and requirements and the 4th attachment is the notice going out to participants this week. Please direct all questions, concerns and inquiries to the Fund Office at (505) 265-8422 or 800-432-6636. Please remember participants with questions can register on the Fund's Portal at www.ssatpa.com and use the "Contact Us/Secure Messaging" function to communicate with the Fund Office regarding any questions.
Finally, all Safety Incentive info can always be found on the Southwest Multi-Craft/Southwest Service Administrators website (Click Here) including all documentation in Spanish
2022 SWMC Safety Incentive Website
SWMC Member Services (Benefit Grid) (Forms) (Misc Docs) (Mailings)
2020, April 24 - MD LIVE Virtual Visits Now Available

Southwest Multi-Craft Enrollment Form
Southwest Multi-Craft
Health & Welfare Trust Fund
Member Web Portal
We are pleased to provide our Member Portal offering on-line access 24/7 for Members
User Friendly • Easy to Register & Navigate
Visit our secure Portal Website: www.ssatpa.com
(Members must have a valid email address to register)
Once signed up, Members have access to:
• Eligibility History, Claims History, Accumulators, Benefit
Information & Plan Documents
• Request ID Cards, View Mailings, Download & Print Forms
• Messaging Option to Submit Questions to Customer Service
& Update Contact Information.
• View or Reprint Explanations of Benefits (EOB's)
• Links to Affiliated Vendors & Resources • Mobile & Tablet Friendly!