Union Benefits
Being A Union Member Has It's Benefits
Life with DuesDid you know that being a Teamster member gives you a paid life insurance plan? Being a member not only gives you a voice in Union activities, it now comes with the backing of a life insurance plan. This plan has up to a $5,000 Life benefit, $10,000 Accidental Death Benefit & $15,000 if Accidental Death occurs while wearing a seatbelt (some restrictions apply). It is paid on your behalf by the Teamster Local 492 at no extra cost to you. You and your employer are not required to contribute to the plan. Contributions are made
strictly by the Teamsters. These benefits cover only Teamsters members. Life with dues pays cash to your designated beneficiary. Fill out or update your form today by Clicking Here. View the Plan Summary Here. For questions about a Life with Dues Claim, Call 206-329-4900.
Group Benefit Insurance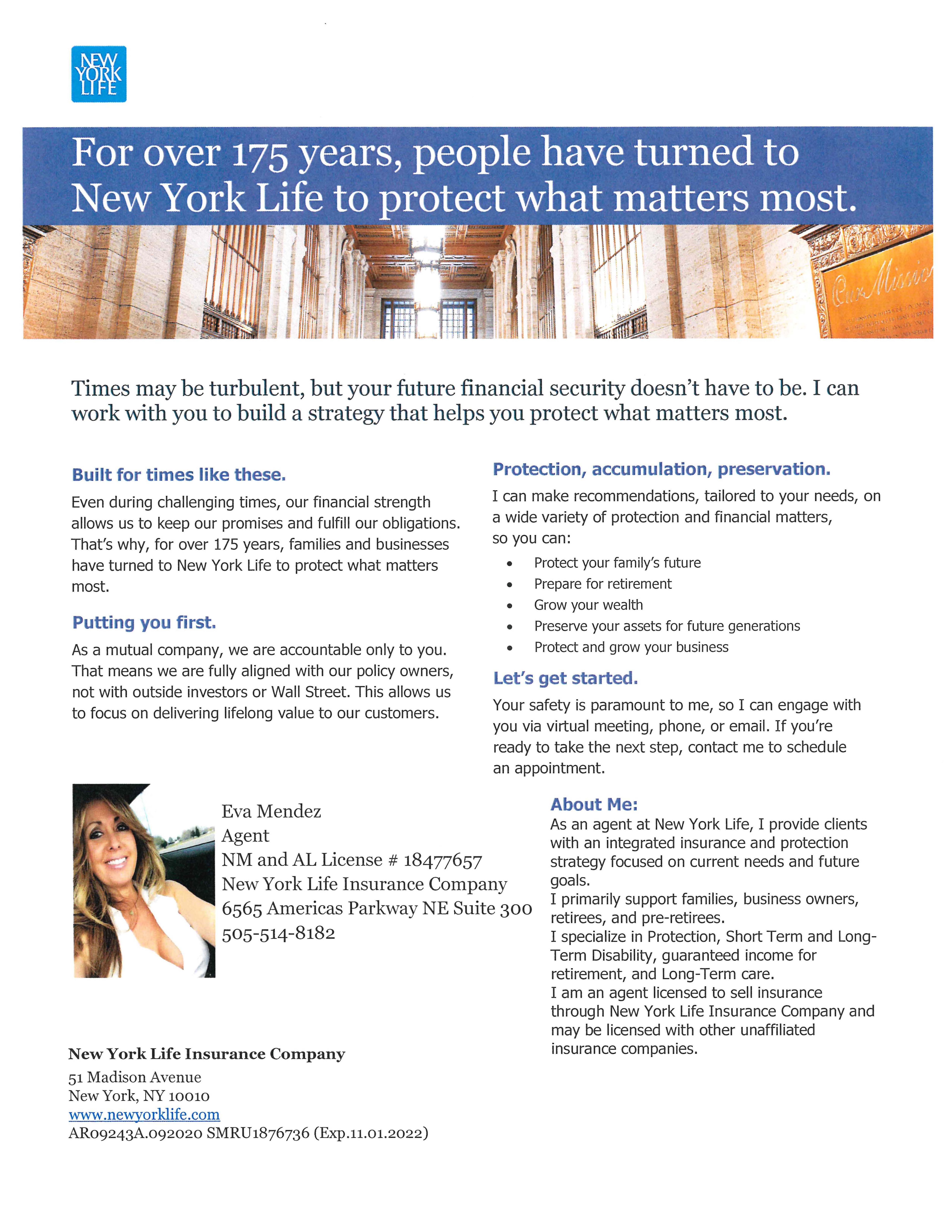 Teamster Members, we have a new group plan for Accident & Disability Income & Life insurance through New York Life. You can call 505-514-8182 for more info (make sure you tell them you are a member of Teamsters Local 492 to get the group discount). Click the picture (or click here) to enlarge or download the flyer to your device.
The Benefits of Being a Teamster
In addition to job protection, benefits and wages provided for in Teamster Contracts, the International Union provides for additional services offered at a discounted cost to the membership. Because of the strength and size of our membership, the International is able to negotiate these lower costs for services ranging from legal to medical to financial. We are always on the lookout for ways to save our Teamster families money and increase their prosperity.

James R. Hoffa Memorial Scholarship Fund:
James R. Hoffa became a Teamster member in 1934 and served as General President for 14 years. In recognition of his tireless service to the union and its members, he was honored as General President Emeritus for life. At the November 1999 General Executive Board meeting, General Secretary-Treasurer C. Thomas Keegel presented a resolution to establish this scholarship fund.
Visit the James R. Hoffa Memorial Scholarship Fund Information Center for details, eligibility requirements and form downloads.

Teamster Disaster Relief Services
Teamsters families can count on their brothers and sisters in times of crisis. In the past, the Union has coordinated relief efforts for Teamsters caught in the middle of earthquakes, floods, hurricanes, wildfires and droughts.
The Teamsters-National 401(k) Savings Plan is an example of Teamsters using their combined buying power to negotiate valuable programs and services for members.
Mailed six times yearly to all 1.4 million members, The Teamster provides the latest information on organizing, contract victories, legislative affairs, health and safety, politics and human-interest stories.
A comprehensive package of benefits, services and discounts available only to Teamsters and their families.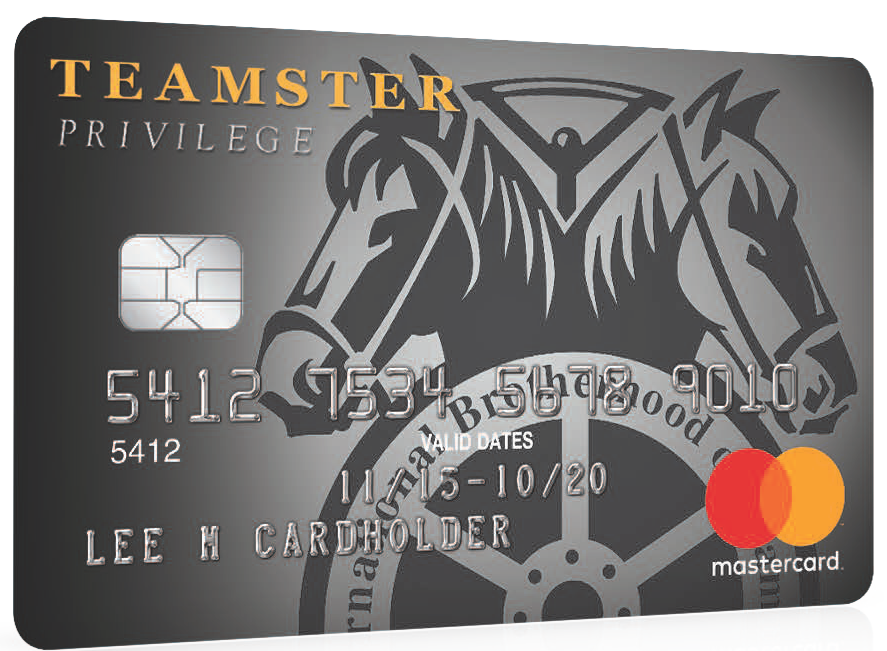 Teamster Privilege Credit Card
The Teamster Privilege Credit Card offers features like a low intro APR, competitive rates, U.S.-Based customer service and $0 Fraud Liability if your card is lost or stolen. Plus, after just 3 months as a Teamster Privilege cardholder, you may also be eligible for hardship grants in times of need.
For more information or to apply call 1-800-420-5828 or go online at teamstercardnow.com
This program consists of several different benefits for Teamster retirees. These Teamster benefits can help you and your family cut the rising cost of health care.
Teamster Privilege Auto and Home
As a member of IBT you now have access to valuable features and benefits, including special group discounts on auto and home insurance offered through MetLife Auto & Home – a leading provider of quality auto insurance coverage.
These Teamster Privilege insurance plans help to provide financial security for you and your family?
Your eyes deserve the best care to keep them healthy year after year. Plus with VSP Teamster Vision Care, you'll get a great value on your eye care and eyewear.
Looking for the best solutions to health insurance needs can be daunting and confusing. The Teamsters ACA (Affordable Care Act) Choice Program was created by the International Brotherhood of Teamsters to assist you with determining what insurance options are available to you.
Buying a home can be one of the most expensive and stressful purchases in your life. But finding your dream home doesn't have to be a nightmare – thanks to Teamster Privilege Mortgage. This benefit makes buying, selling or refinancing a home easier and more affordable?
As an IBT member, you can save 15%* on your monthly individual or family wireless plan from AT&T, the nation's only union wireless company. Union families save an average of $110 a year on monthly service. Plus, the $36 activation fee is waived for union members. The 15% discount is available for both new and current AT&T customers.
Teamster Privilege Health Discount
The WellCard Discount Health Card program is a comprehensive health and welfare discount program for Teamster members, retirees and families, ages 0-64 for whom health insurance coverage has not started or is otherwise unavailable. The Teamsters Health Savings benefit can help you and your family save on out-of-pocket expenses for dental and vision care and more?
Teamster Privilege Everyday Savings
Teamsters Privilege Everyday Savings offers members-only savings on everything from renting a car to sending a bouquet of flowers. Teamster members can save money by taking advantage of all of the Everyday Savings benefits!
Page Last Updated: Sep 23, 2021 (16:31:43)