Updated On: Oct 280, 2021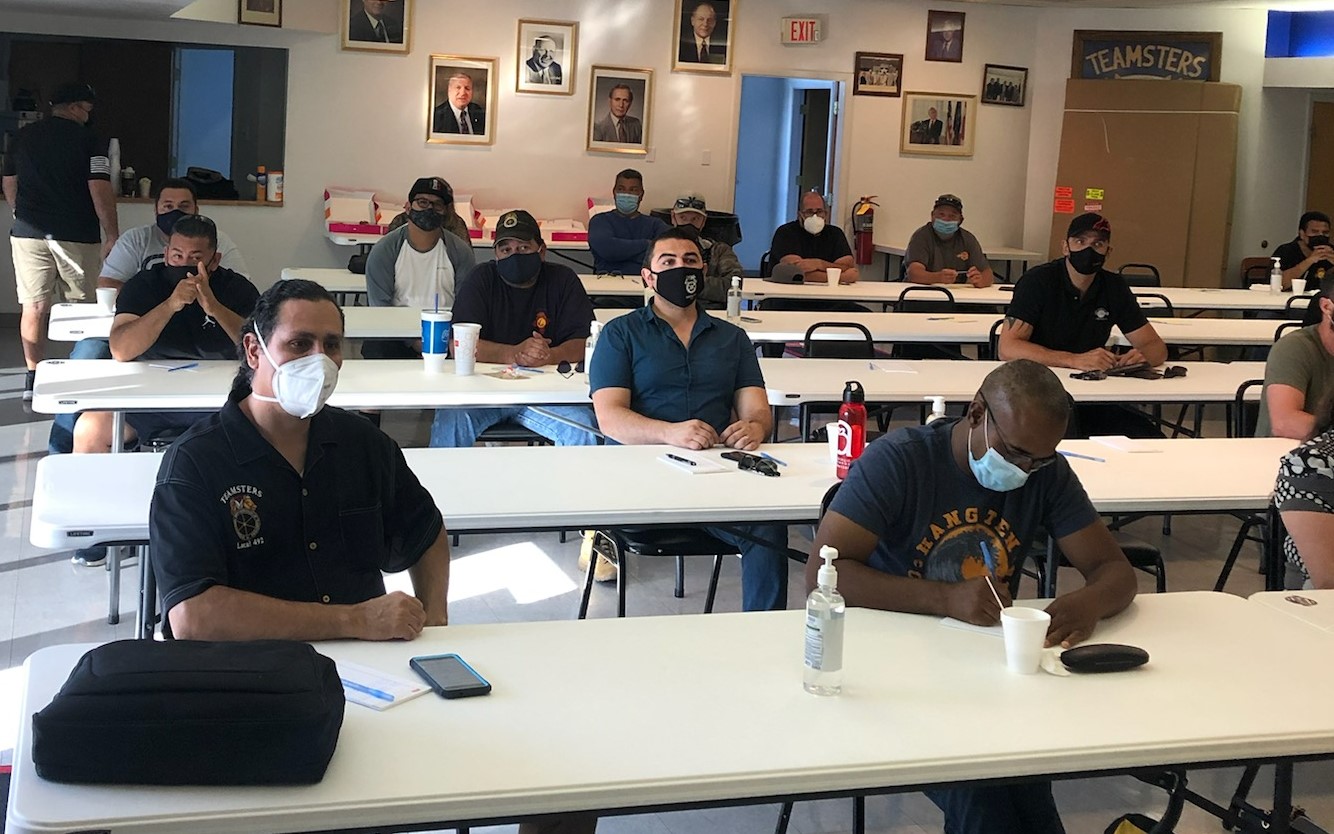 On 9/25/2021 Teamsters Local 492 conducted a Steward Seminar where Business Agents Mike Butler, Trey White, Melissa Malcom, Tracy McCarty, Andrew Palmer, and David Trujillo taught the attendees various important topics and subjects revolving around Stewards for about 4 hours and also answered the Steward's questions. A special guest, Shane Youtz, who is the labor attorney for most New Mexico labor institutions, also spoke to the Stewards and answered questions.
Lunch was served from Popeye's Chicken and each attendee was given a Steward shirt and Steward Pin.
We want to thank everyone who attended the seminar this year!